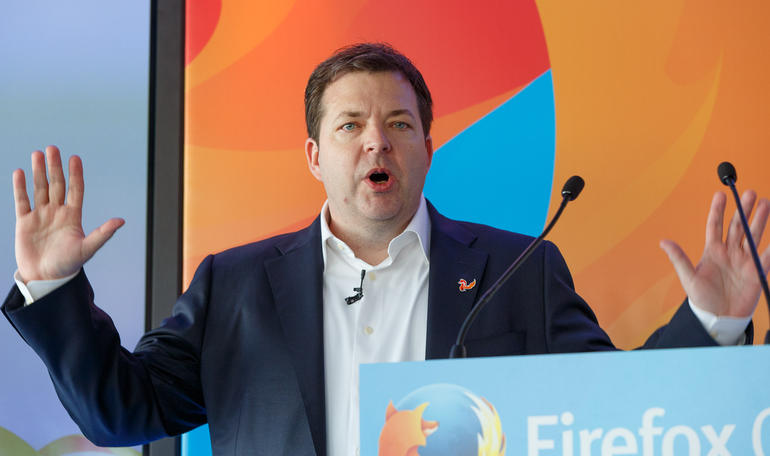 Short Bytes : Mozilla CEO Chris Beard has written an open letter to Microsoft CEO demanding the choice and control for Windows 10 users. He has written this letter, because according to him Windows 10 makes it a bit difficult for the users to change some of the default apps and preferences.
W
indows 10 has been released worldwide and
users are upgrading their Windows 7 and 8 PCs
. This upgrade process has been very smooth and it doesn't need much effort. Well, there are few things that could be disturbing to some people. In Windows 10 upgrade, you are promised that your app preference and settings will be ported to the new OS. But, Microsoft has done damage to its rivals by overriding some user preferences after the upgrade.
Talking about the internet browsing in Windows 10 upgrade, your PC automatically selects Microsoft Edge as the default browser. In my Windows 7 PC, I used Chrome as the default browser, but after the Windows 10 upgrade, Microsoft Edge has taken its place. Chrome still exists, but it isn't the default web browser.
Obviously, there are ways to change the preference, but Mozilla CEO Chris Beard has decided to take this matter in his hands. He has written an open letter to Microsoft CEO Satya Nadella demanding choice and control to users in Windows 10 upgrade.
In his letter, Mozilla CEO says that they have tried to take this Windows 10 upgrade issue to the Windows team, but it didn't turn out to be fruitful.
He says that these changes aren't unsettling to him as he's the CEO of Mozilla that makes Firefox browser, but he's worried because millions of users are having their choice ignored. He says:
We build Mozilla as a non-profit organization for this reason. And we work to make the Internet experience beyond our products represent these values as much as we can.
He urged Satya Nadella to reconsider his business tactic and respect the people's right to choice and control the user experience they want. Mozilla CEO called the Windows 10 launch a dramatic step backward as it isn't respecting consumer choices.
He ends the letter with these lines:
Please give your users the choice and control they deserve in Windows 10.
Also read: Stop Waiting! Know How to Install Windows 10 Without Windows Update
Do you agree with Mozilla CEO's views regarding Windows 10 upgrade? Tell us in comments below.
For more updates and interesting stories from fossBytes, subscribe to our newsletter. [newsletter_signup_form id=1]