Plex has finally launched the ad-supported free streaming service that offers free movies and TV shows from major studios such as Warner Bros,  Lionsgate, MGM, etc.
Plex has launched the service in over 220 countries and it works on all the devices supported by Plex. You can start watching free movies and TV shows with a free Plex account.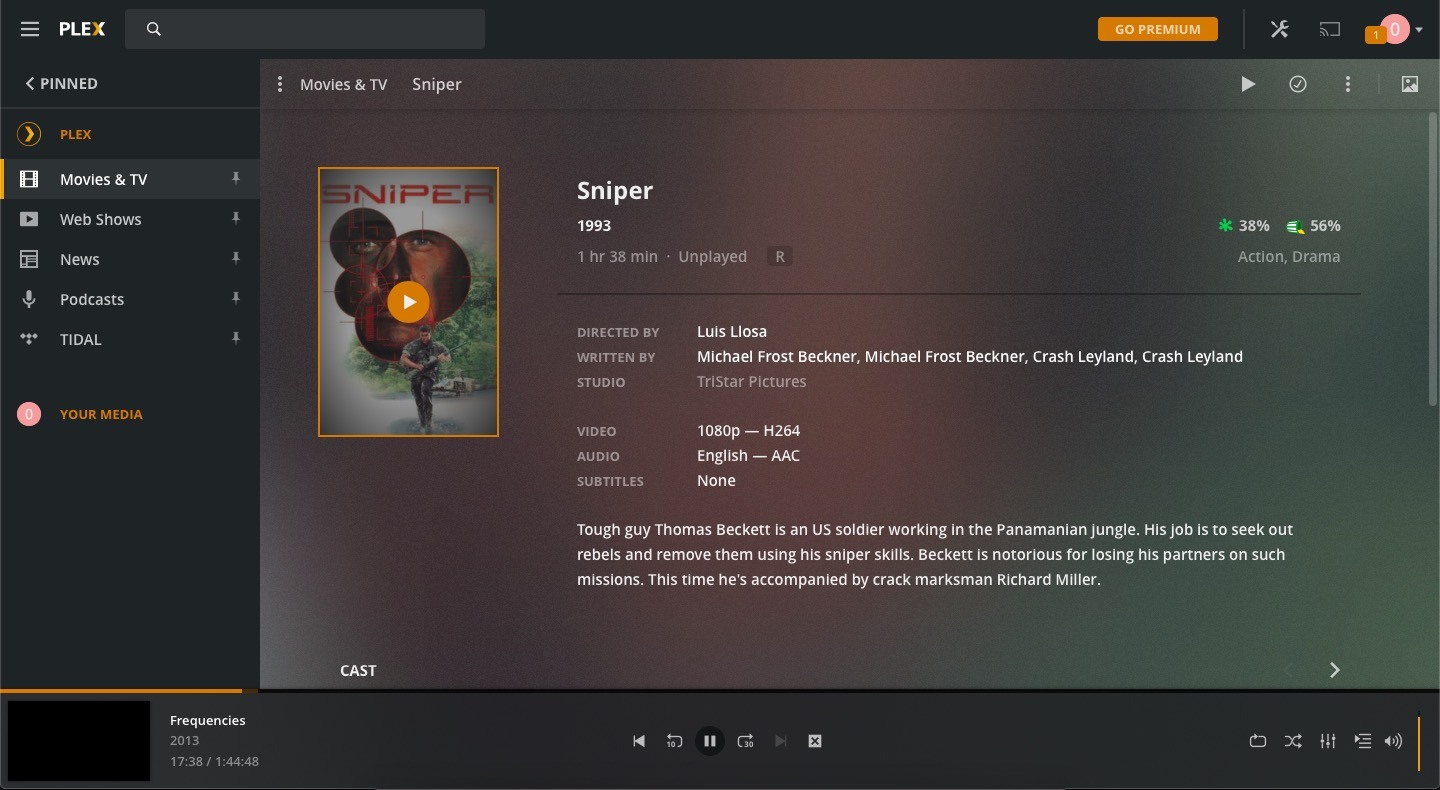 While there is no paid subscription or hidden fees, users will have to watch ads while streaming media, and there is no way to avoid them even if you are a Plex Pass subscriber.
The streaming service will feature the traditional ad breaks as well as pay-roll ads, however, Plex says it will serve only "about one-third the amount of ads you'd expect on cable television."
How to watch free movies on Plex?
Plex users will find a new 'Free to Watch' category under the Movies & TV section on the sidebar. Under the section, users can browse through hundreds of free "TV shows, extreme sports films, music documentaries, Bollywood musicals, and more."
Most of the films are classics, award-winning titles, etc., so don't go there expecting to find Avengers Infinity War or any last month releases.

Some of the gems on the Plex free streaming service include Apocalypse Now, Lord of War, The Terminator, Ghost in the Shell, Code of Honor, Frequency, etc.
Of course, the listing is not as good as we find on Netflix or Amazon Prime, but here you won't have to pay a single penny. For a workaround, you can explore some other best free streaming services if you want more options.
What else Plex offers?
Back in October last year, Plex launched a new service termed — Plex Web Shows to bring different free web-series to the platform. Shortly after, the company announced its partnership with TIDAL music service. Here, users can get discounted access to 60 million tracks via the Plex Pass.