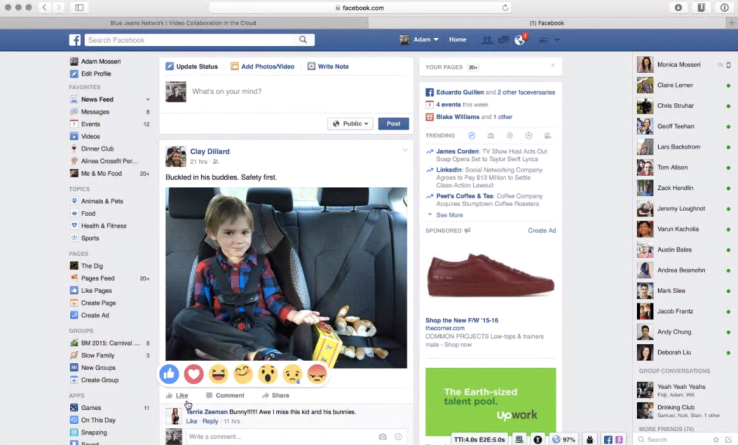 Short Bytes: Until now, Facebook users shared the emotions by liking and sharing a post on the Facebook. But more Facebook emotions are coming your way to quickly express your feelings. Facebook is the world's largest social network with 1.6 billion users but, Facebook emotions were comparatively lesser in number when compared to the other social media sites.
I
t took Facebook four months in testing the six new Facebook emoticons which will express emotions like anger, cheerfulness, sadness, amazement. In the past, Facebook CEO Mark Zuckerberg didn't give any concrete timetable while discussing the new feature of the Facebook emotions.
There will also be additional options that will expand Facebook beyond the renowned thumbs-up symbol that people click on to show they like a comment, photo or video posted on the social network.
The new Facebook emotional reactions will be:
Angry
Sad
Love
haha and,
Wow
We want people to be able to share all of the things that are meaningful to them, not just the things that are happy and that people are going to like when they see it,
— Zuckerberg said on Wednesday.
Facebook is making predictions that these additional choices will encourage people to share their thoughts more frequently and hang out on the social network for even longer periods than they already do.
Some of the countries where these emotional reactions were tested are Chile, the Philippines, Portugal, Ireland, Spain, Japan and Colombia.
We hope that more Facebook users will engage on the Facebook through these emotions. What's your take on this?
Also read: From The History of Facebook To How Big Is Facebook Today