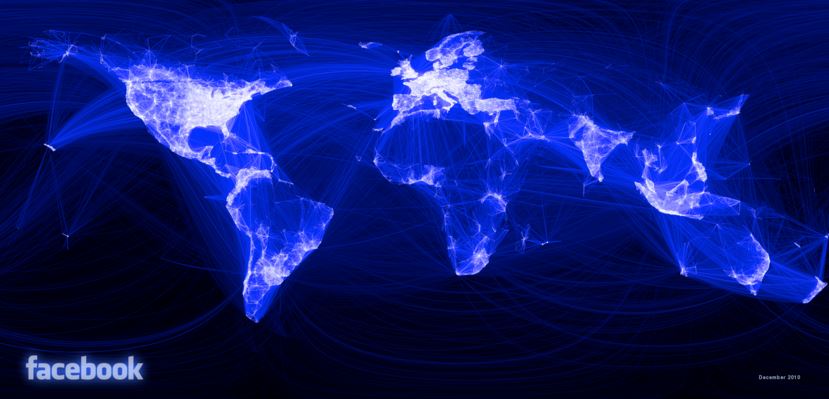 Short Bytes: How Facebook came into existence? What is the history of Facebook? How Facebook grew to this level? How big is Facebook today? Fossbytes gives you the answers of all these questions in this article over Facebook.
P
ut a man and make him stare in the sky – he is crazy. Put a group of men in the middle of the street and make them stare in the sky, then, something must be interesting going on there in the sky. Yes! this is the social experiment. We are social animals and all of us have a tendency to know what's trending in our society and what's going on in the life of our friends and family.
Before the birth of Facebook, there was not any such social media site which was as promising as Facebook. Services like MySpace and Friendster existed, but they were unable to achieve the same level of success.
History of Facebook:
The 1990s: Internet was a hot business then.
In the mid-1990s, the internet was seen a hot business. Tech companies had started to come up and walk along the conventional companies. Investors were just pouring millions of dollars into just any company which had a promising future or sometimes, even they had not any plan in making money.
1998: Social media proved to be a strong future
In 1998, the world's first social media website decides to go public. Their value rose over 600% on the first day of their launch which was a record in itself but the same company lost 95% of its value in next one year because of the economic crash. It was also revealed that they lacked a clear vision and plan. They spent a lot of money on lavish parties. However, at the end of the day, they left a strong message that Social media had a really strong future.
Birth of Synapse by Mark Zuckerberg
Mark Zuckerberg had learnt programming skills from his father and in 1998, he and one of his friends came up with a media player named 'Synapse' based on machine learning. This media player could learn from the listening habits of a user and it will recommend the next song based on the same. It gained so much popularity that Synapse was able to catch the attention of Microsoft.
Facemash: Hot or not by Mark Zuckerberg at Harvard
By the time, Mark Zuckerberg entered into Harvard, he was a seasoned programmer and he developed his first site called Facemash: Hot Or Not. This website was based on a voting system where a face was voted as hot nor not. At the same time, social media sites like MySpace and Friendster were taking off the internet.
Harvard connection:
On the other hand, there were three Harvard students working on the idea of Harvard connection. One of their programmers had left the group and they were looking out for a new guy. Obviously, Mark was the new face of this upcoming site. Controversy about Harvard connection says that Mark kept working on his new idea inspired by the Harvard connection and he delayed the working of the Harvard connection. And Facebook was conceived.
Related:
Now comes the time for:
How big is Facebook; Fun facts about Facebook?
Facebook is the world's second largest website after Google.
Facebook has currently 1.6 billion active users.
On every twenty minutes on Facebook, 1 million links are shared and around 2 million friend requests are sent and three million messages are sent.
Since Facebook has gone live, there have been around 300 billion photos on Facebook.
Facebook 'Like' button was supposed to be the 'awesome' button initially.
With around 12,000 employees Facebook generates a revenue of around 12 billion, not less than twice the value of eBay, Yahoo, Linked, Netflix, Pandora, AOL combined.
Facebook's data center is bigger than the area of three football fields and has over 21 million feet of fibre cables.
Thousands of servers arrive daily at the Facebook data center and each of the server of 500 TB in size.
Data exchanged are in 100 of petabytes in forms of photos and videos per day
In the case of power failure, there are 3 megawatts generators 14 in number.
Facebook has bought Instagram, Oculus VR and WhatsApp. The reasons behind Facebook buying Oculus VR is: after photos and videos, Facebook is planning to enter the industry of virtual reality. Many say VR is the next future to videos.
For Internet.org, Facebook is also planning solar powered unmanned flying drones of the size of Boeing 737. These drones will address around 3 billion people across the globe who do not have the internet.
Other acquisitions of Facebook are fitness tracking company, speech recognition companies, artificial intelligence companies, and the e-commerce companies.
According to psychologists, social media platforms like Facebook will not allow the brain to develop a sense of self-realization and empathy while others say Facebook has given birth to a new psychological phenomenon called 'ambient awareness'
Finally, Mark is worth 35 billion Dollars.
What do you think where will be the Facebook in next few years? Is Facebook going to loose its active users? What's your take on this? Let me know your thoughts in the comments below.
Recommended: How big is Google?  &  How big is Apple?