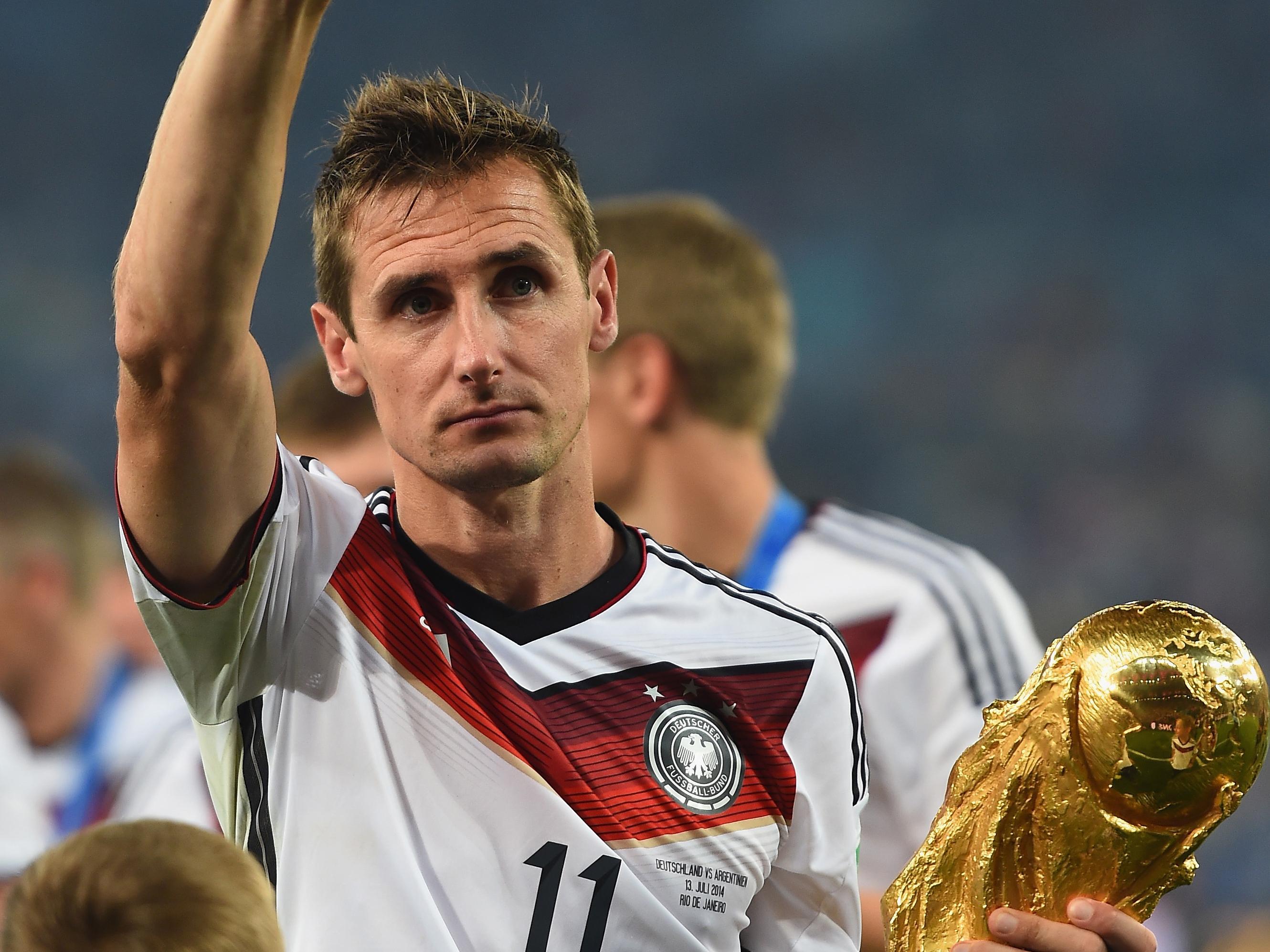 Germany's all-time leading goal scorer Miroslav Klose has announced his retirement from international football.
The 36 year old striker helped his country win the World Cup this summer and became the top scorer in the history of tournament by breaking Ronaldo's World Cup record of 15 goals.
He is Germany's all-time top scorer with 71 goals in 137 international games and became the third player to score at four World Cup finals.
Germany manager Joachim Low said he was proud to have worked with former Bayern Munich forward Klose.
"When I met up with Miro last week he told he had thought long about it and talked to his family," Low said.
"The job of a striker is to score goals and it never occurred to me about records. As a striker I am always dependent on my team-mates and I give them a big thank you," Klose said.