A
t this year's E3, Microsoft finally dropped the curtains off their ambitious gaming console which they were teasing since last year as Project Scorpio.
Xbox One X is obviously meant for 4K graphics, like its predecessor One S. It's 40% more powerful than any other console in the market, according to Microsoft.
For a smoother gameplay, Microsoft has made a custom AMD 8-CPU clocked at 2.3 GHz, Scorpio custom GPU clocked at 1.172GHz which delivers 6TFlOPS, and 12GB GDDR5 memory with 326GB/s bandwidth. As a comparison, Redmond's current gaming consoles Xbox One and One S deliver 1.3TFLOPS and 1.4 TFLOPS respectively.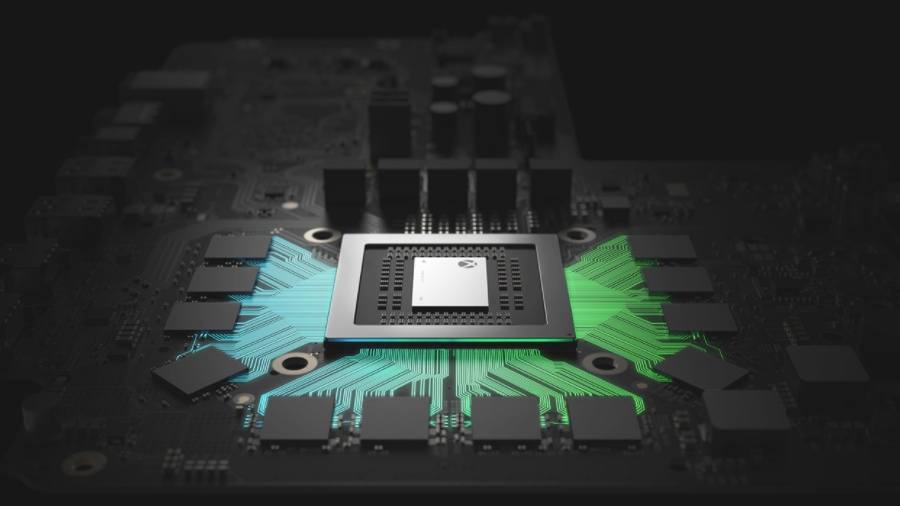 Xbox One X also has 8GB flash memory and comes with 1TB internal storage. It has a 4K UHD Blue-ray drive, HDR10 support, HDMI 2.b (2160p at 60GHz), IR blaster, etc. among many features.
What's more interesting is the use of liquid cooling in Xbox One, often found on high-end graphics cards and probably no other gaming console features this type of cooling.
Efforts have been made to improve gaming experience when running One X with 1080p or lower displays. Xbox One X is capable of upscaling older gaming titles to 4K UHD resolution.
Microsoft has released a bunch of One X exclusive titles including Forza Motorsport 7, Crackdown 3, State of Decay 2, and Sea of Thieves along with the titles compatible with One and One S. Also, Xbox One X is backward compatible with Xbox 360 games (as digital purchases). It supports all the accessories available for Xbox One lineup including Kinect. But similar to One S there is no dedicated Kinect port on One X.
Xbox One X will hit the stores on November 7 for $499. However, if you can't wait for the next four and a half months or you're don't require a gaming beast, you can purchase One S for $280.
Got something to add? Drop your thoughts and feedback.