I
ntel's Core-X series made a lot of buzz last week with their
X299 platform and Core i9 processors
. So, it was likely for overclockers around the globe to push the CPUs to their limits. One such attempt was made by Gigabytes along with a team of renowned overclocker led by Hi-Cookie.
The team clubbed an Intel Core i7-7740K CPU with Gigabyte X299-SOC Champion motherboard along with an AORUS GeForce® GTX 1080 Ti Xtreme Edition 11G, Corsair Vengeance LPX 16GB 4333MHz Memory Kit.
They used the Corsair AX 1500i power supply unit and a helium-based liquid cooling at -250-degree Celsius to cross the 7.5GHz barrier.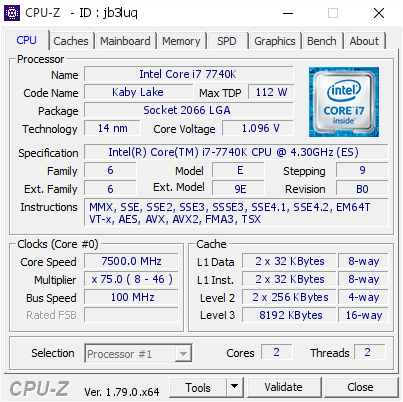 Using a different memory unit for the setup, the team was able to set world records for other benchmarks. These include 3DMark03 (356,678 points), 3DMark06 (71,928 points), Aquamark (737,222 points).
Got something to add? Drop your thoughts and feedback.