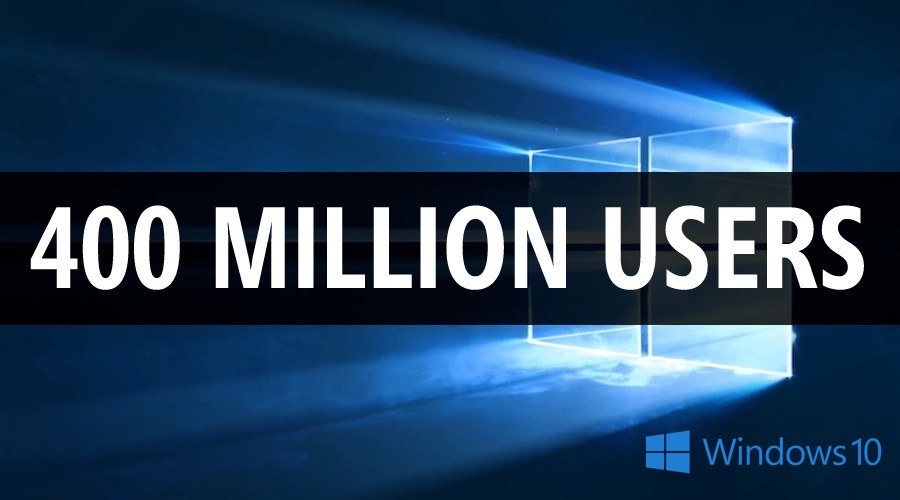 Short Bytes: At the Microsoft Ignite Conference, the company announced that the Windows 10 OS has reached 400 million active devices. A 100 million jump has been observed since May 5 when Redmond recorded 300 million active devices.
L
aunched in 2015, Windows 10 is the biggest operating system release from Microsoft which puts an end to major upgrades in the Windows update cycle. The Windows 10 OS was rigorously promoted by Redmond who didn't leave any marketing strategy to install the OS on users' computers. The free upgrade campaign soon turned into a forced upgrade campaign.
At the Ignite conference, Microsoft announced that Windows 10 currently running on 400 million active devices including personal computers, smartphones, tablets, Xbox one gaming consoles, HoloLens, and Surface Hubs.
The numbers have jumped from 300 million active devices recorded on May 5, 2016. A device running Windows 10 in the last 28 days can be tagged as an active device.
400 million active devices may sound "whopping" to most people but for Microsoft, it is a matter of little concern. The Windows-maker eyed a Windows 10 consumer base 1 billion by the end of 2018 but the figure seems hard to achieve considering the current numbers.
Via ZDNet
If you have something to add, tell us in the comments below.
Read more about Windows 10: