Do you remember the last time you used the Microsoft Store to download and install an application? Probably a very few times. With Windows 11, however, Microsoft took a stronger approach of supporting app developers to bring their apps to the Microsoft Store.
Well, it turns out Microsoft was serious about this. Today, the giant told in a blog post that it will allow third-party stores like the Epic Games Store and Steam to be published on Microsoft Store.
Microsoft Store general manager, Giorgio Sardo, wrote in a blog post, "Just like any other app, third-party storefront apps will have a product detail page that can be found via search or by browsing—so that users can easily find and install it with the same confidence as any other app in the Microsoft Store on Windows."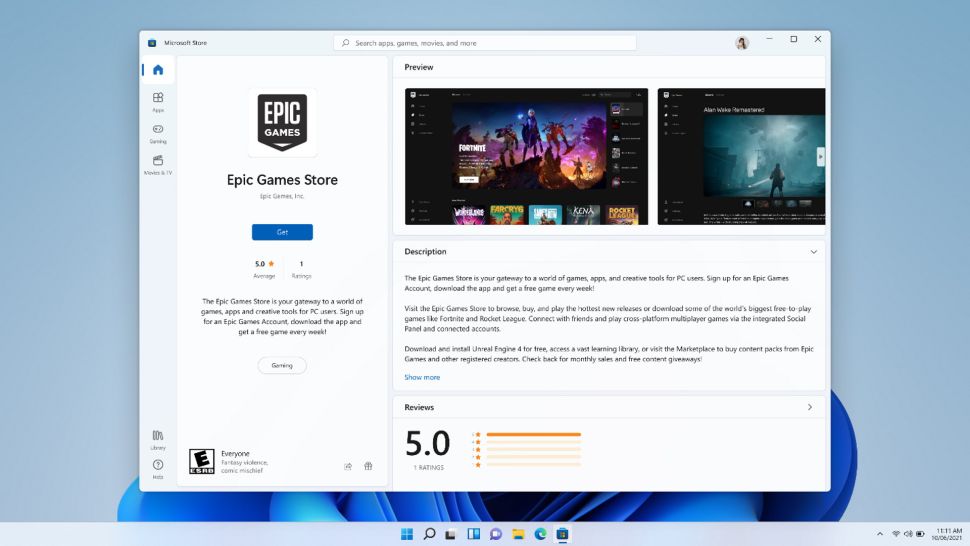 Now, don't confuse this with the Amazon App Store integration for Android apps. You won't be able to browse the Steam library directly. Rather, the Steam client will be available to download in the Store.
Well, you'll still be able to download and install Steam and Epic Games Stores via the executable files from their official websites. This feature will allow Windows newbies to start Gaming in a flash, in just a few clicks.
What all applications would you like to see in the Microsoft Store? Let us know your thoughts and opinions in the comments section below.