Elon Musk's imposters have become a menace for Twitter. The increasing number of cryptocurrency scammers on its microblogging site has forced Twitter to take harsh steps.
If an unverified account which is not associated with any phone number changes his/her Twitter display name to 'Elon Musk' or 'SpaceX', then the account will be immediately locked.
After the account has been locked, Twitter will present a CAPTCHA test, and the user will also be prompted to enter a phone number to reactivate the account.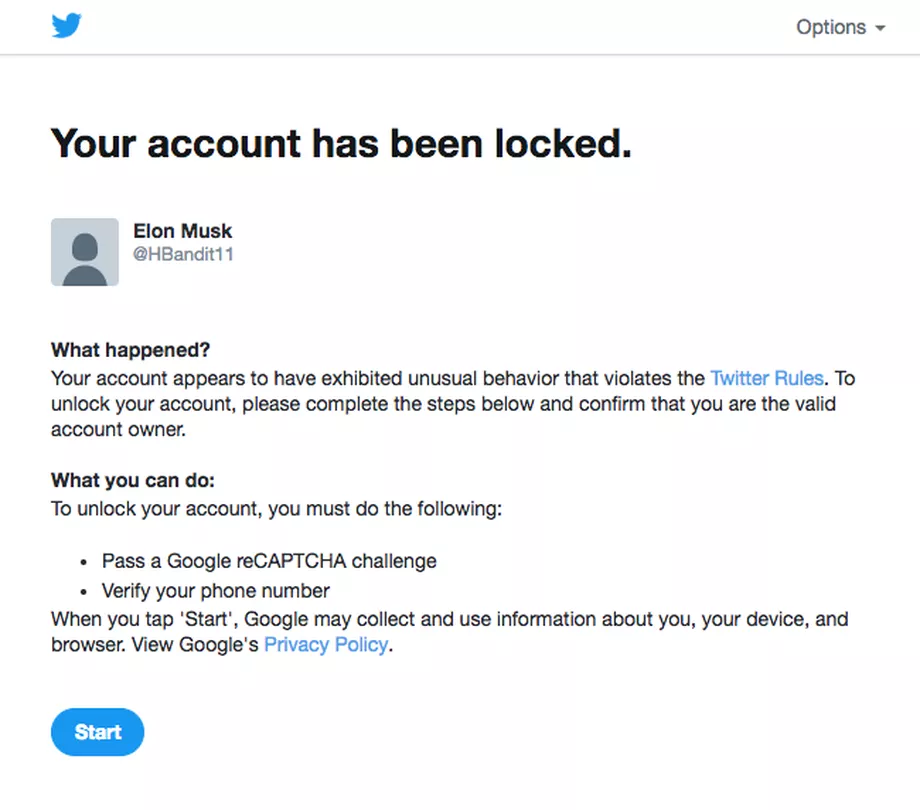 This step has been taken after repeated incidents of crypto scammers using Elon Musk's name and posting spam messages in the threads of his original tweets.
It is easy to distinguish between his original account and replicas for those who are aware of online frauds, but those who are not aware of such spams could fall into the trap.
Spammers usually lure users with messages that invite them to become a part of a new and emerging blockchain technology in exchange for money. Some spammers have also used 'Official Tesla Giveaway' to trap users.
In a recent incident, a reporter mistook the spam messages inviting users for a giveaway that were posted by a fake Elon Musk account (@Elonrusk) and published a story on a leading tabloid.
Elon Musk was himself amazed at the tricks played by crypto scammers and took a dig at it.
I want to know who is running the Etherium scambots! Mad skillz …

— Elon Musk (@elonmusk) July 8, 2018
In a statement given to The Verge, a Twitter spokesperson said, "As part of our continuing efforts to combat spam and malicious activity on our service, we're testing new measures to challenge accounts that use terms commonly associated with spam campaigns."
The immediate blocking of Twitter accounts trying to change their display name is only available for Elon Musk and has not been rolled out for any other public figure.