Update January 26, 2022: Microsoft added support for Android apps for Windows 11 via Windows Subsystem for Android to other Insider channels. The Dev channel received Android apps support in November, and the Release Preview channel got it in January 2022.
Microsoft has finally released the long-awaited feature that it announced along with Windows 11 – Android apps. The Android app support preview is available to users on the Beta channel of the Windows Insider program. Likewise, you'll need to be on a Beta channel Windows 11 Insider build to use Android apps on Windows 11.
Naturally, some users would think the setup procedure is complicated, but it's not. The initial experience is relatively easy, and you can quickly set up the Amazon Appstore. Microsoft has partnered with Amazon to provide Android apps for Windows. Also, installing apps via the Amazon Appstore is the only official way of installing apps, apart from sideloading them.
Using the Windows Subsystem for Android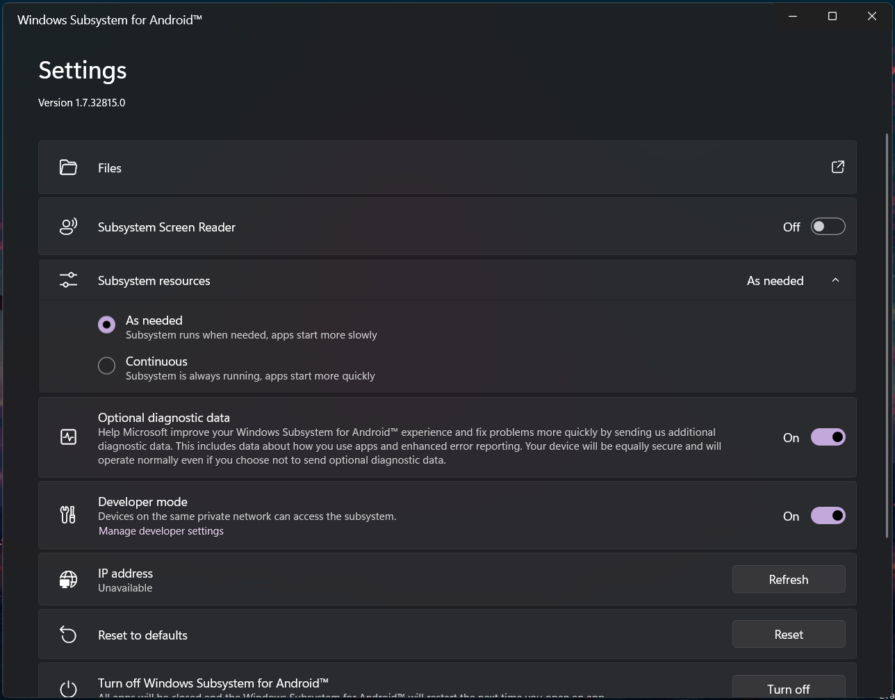 When you install the Amazon Appstore from Microsoft Store, it also installs the Windows Subsystem for Android (WSA) behind the scenes. WSA is a core technology that runs Android Apps natively on Windows 11. I installed the Windows Subsystem for Android along with the Amazon Appstore on a laptop powered by a Ryzen 5-5500U and 8GB of RAM.
Essentially, Android apps run in a virtualized environment or a virtual machine, i.e., WSA. However, thanks to its integration with Windows 11, you can directly launch and use Android apps along with your regular software. You can launch and manage installed Android apps from your Start Menu or Taskbar.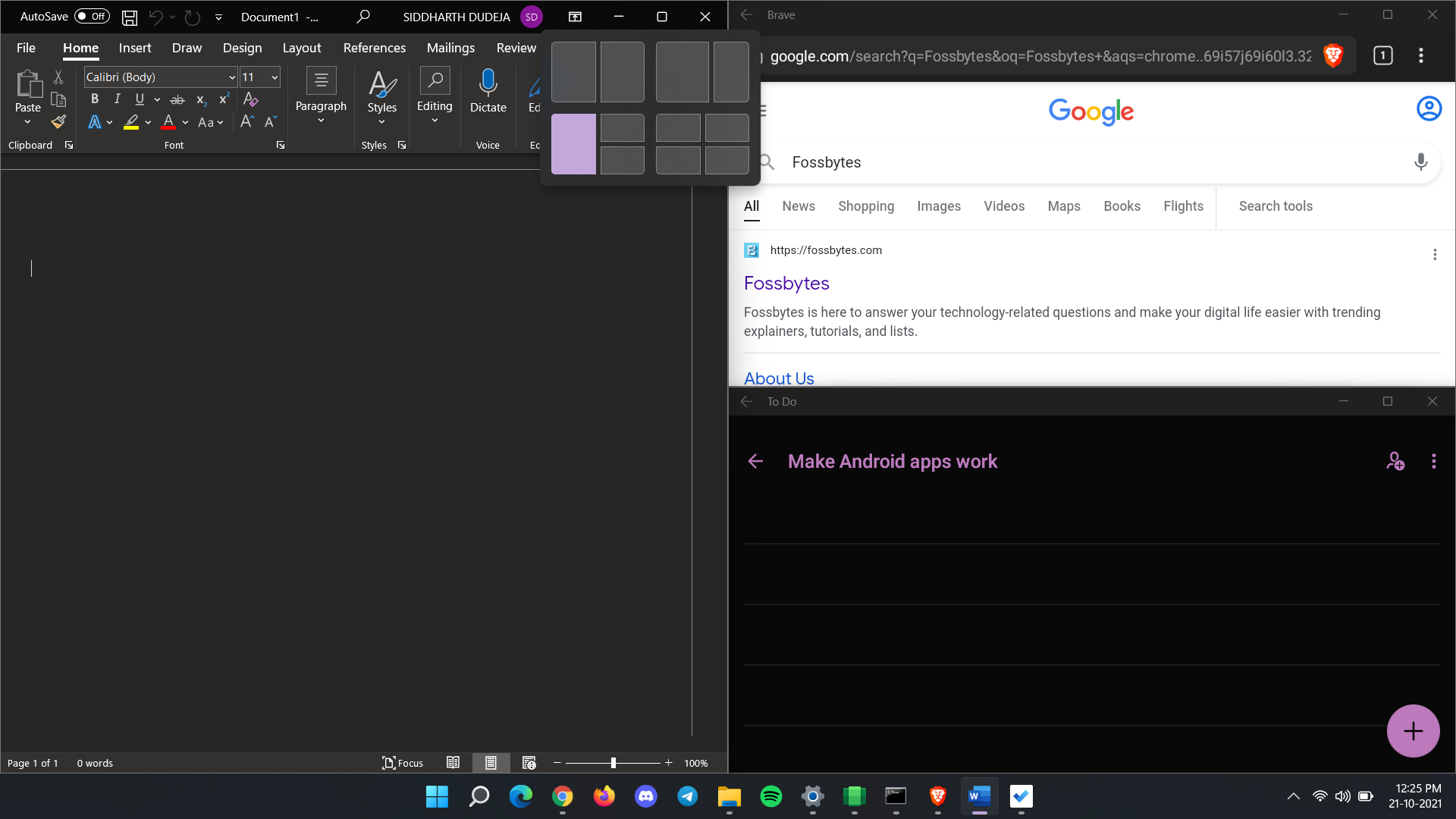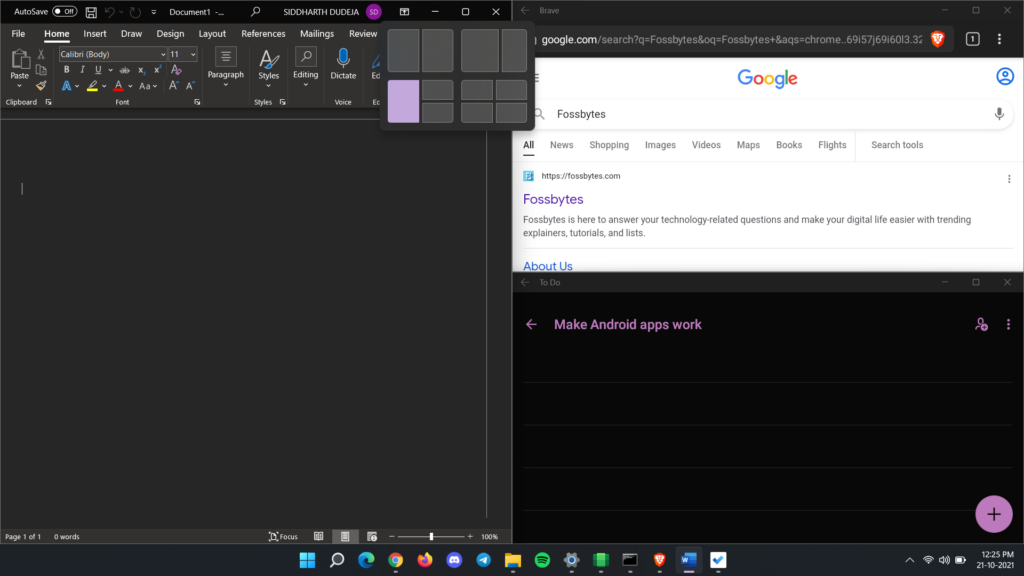 The Amazon Appstore Preview only has a handful of apps available to install as of now. I tried installing various productivity apps and ran them simultaneously. If you open an Android app while the WSA service is not running, your system will first start the Windows Subsystem for Android and then launch the said app.
Moreover, if WSA is running, Android apps launch in a jiffy and work well. In some cases, they even launched faster than UWP apps on Windows. The release works well for the initial release preview. Sure, it has its flaws, as it should. There were cases where WSA and Android apps utilized way more resources than they should.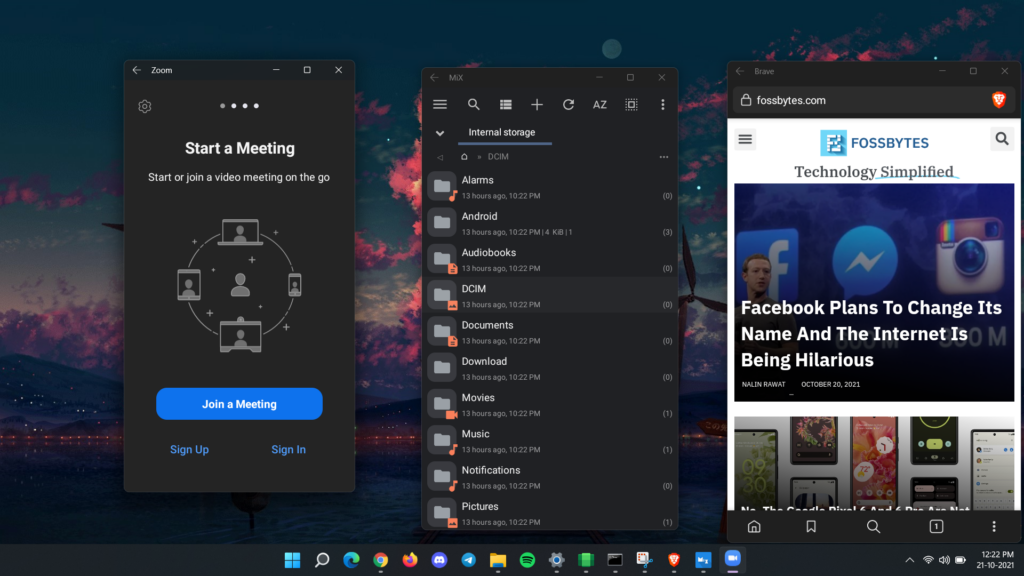 Moving on, you definitely can sideload .APK files using ADB. I sideloaded Aurora Store, the popular community store. Above all, the preview is well-built and good enough for an initial release.
But why did Microsoft pull the feature out for Beta channel users first? It's likely that Microsoft is planning to roll out the feature to stable Windows 11 builds much sooner than expected. Beta channel builds receive the features that eventually stable builds will receive in the short term.