After the Windows 11 ISO leaked, the internet went crazy about the UI changes and improvements that came with it. The leaked ISO files were all over different platforms like Reddit, Mega, and Telegram. That's also how we grabbed one for our Windows 11 hands-on article.
Windows 11 hype is still not settled, and it looks like Microsoft has just confirmed Windows 11's existence and its leak in a DMCA complaint.
Windows 11 Confirmed By Microsoft
Let's cut to the chase. Microsoft Japan has registered a DMCA complaint against Beebom, a technology news publication based out of India, for distributing unreleased Windows 11 ISO (Copyrighted to Microsoft). The tech giant has also asked Google to remove Beebom's article from the search as "it contains a leaked copy of the unreleased Windows 11."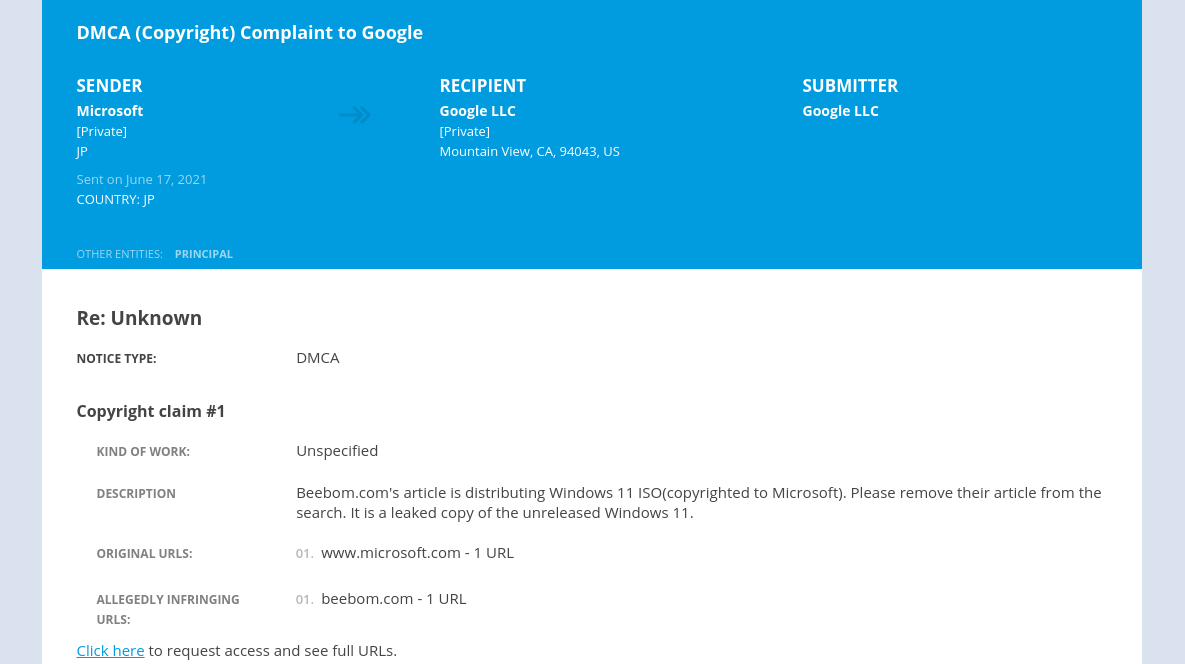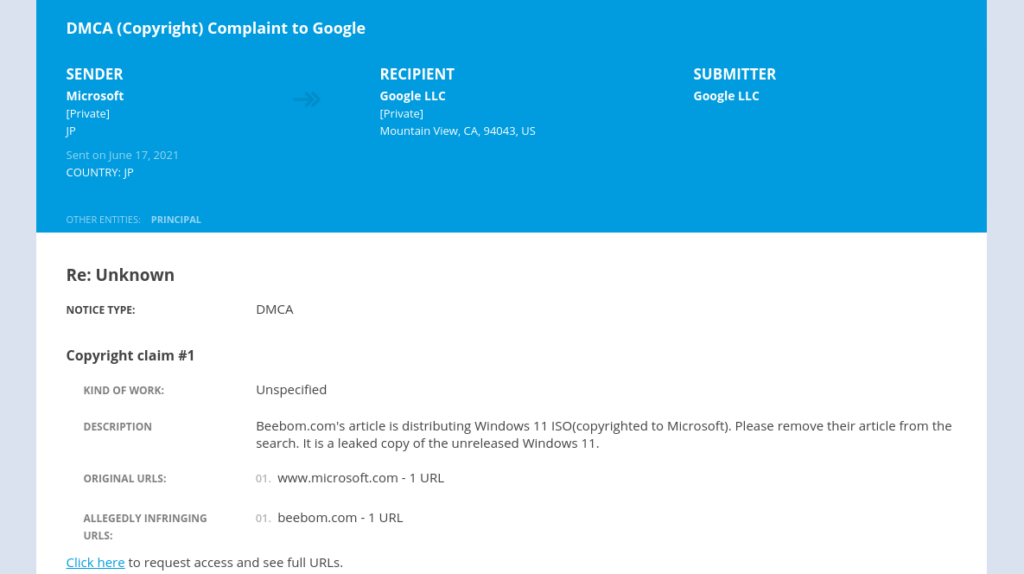 We were a bit skeptical about the leak and if it was actually from Microsoft, but this DMCA report confirms the existence of Windows 11. For some context, Microsoft is all set to reveal "What's next for Windows" in a live online event scheduled for June 24th.
All we saw in the leaked ISO was UI changes and improvements, but the build still cannot be called a "generational update" as there are no major changes under the hood.
In fact, one of our contributors, Devin McElheran, found out that Windows 11 is essentially Windows 10 under the hood (see file version). This is enough to start questioning why Microsoft's calling it a huge upgrade. But there's still time for the official release, so it's too soon to comment. Microsoft might end up surprising us.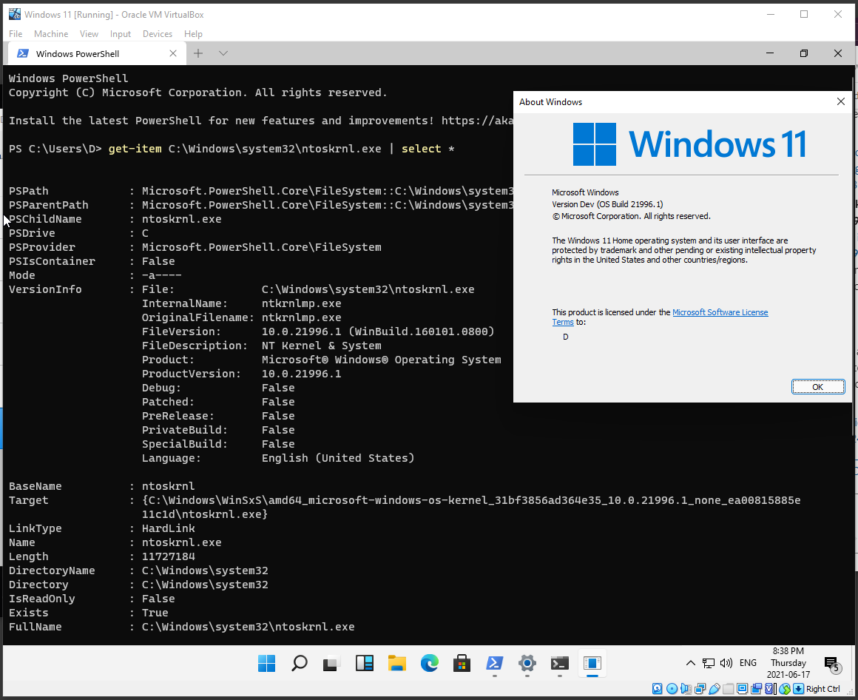 What do you think of Windows 11? Have you tried it? Share your opinions and thoughts in the comments section below.