Alexander Tratsevskiy, lead developer of Calculate Linux, has announced the release of a new point version, Calculate Linux 20.6. The latest v20.6 majorly contains several system optimization updates, bug fixes, and new software changes.
As usual, Calculate Linux (CL) 20.6 arrives in several flavors such as Calculate Linux Desktop (CLD), Calculate Directory Server (CDS), Calculate Linux Scratch (CLS), and Calculate Scratch Server (CSS). Additionally, Desktop edition features five desktop environments, namely, KDE, Cinnamon, LXQT, MATE, and Xfce.
Each flavor of Calculate also contains the latest version of different software. This includes KDE applications 19.12.2, GIMP 2.10.18, Chromium 83.0.4103.106, Claws Mail 3.17.5, Kernel 5.4.45, and LibreOffice 6.4.3.2.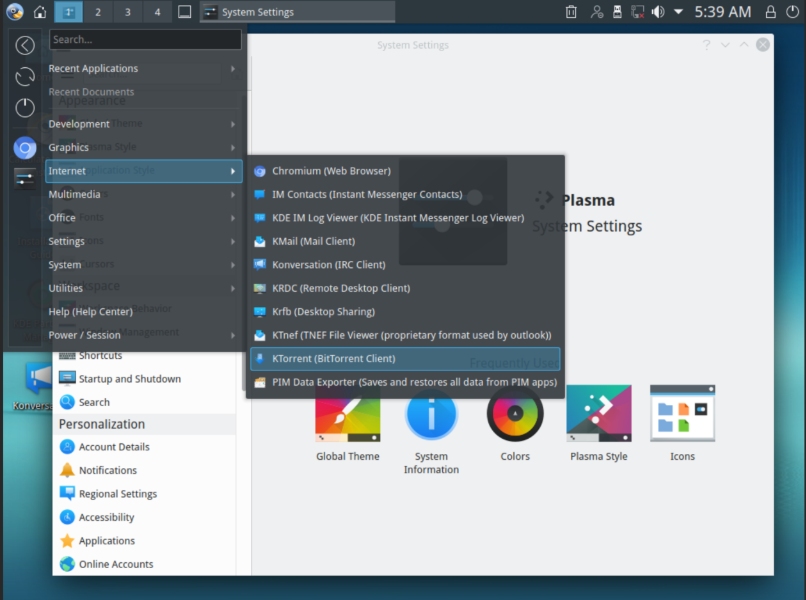 The new chromium now comes with a pre-configured extension, uBlock Origin, for content filtering. Furthermore, Calculate Linux has also added pre-configured Passman and FreedomMarks web browser extensions for Nextcloud support.
Among other application updates, v20.6 now uses the PulseAudio sound system by default. However, you can also choose ALSA (Advanced Linux Sound Architecture). It has also replaced Deluge BitTorrent client with qBittorrent application.
With CL 20.6, you now get performance optimization with the use of Zram that replaces the traditional Swap partition. Subsequently, you will also experience shorter system boot-up time and reduced memory requirements with better Wi-Fi support.
Coming with utility and bug fixes, CL 20.06 has fixed suspension and hibernation mode in Xfce desktop, which further resolves touchpad working after the suspended call.
Here's a list of other key bug fixes:
Local overlay configuration fixed
MATE log-in fixed
PXE launching and installation fixed
Pre-build image configuration fixed
Pyopenssl fixed
Video card detection fixed
Installing x11-drivers/nvidia-drivers at boot time fixed
Image creation with x11-drivers/nvidia-drivers fixed
Cl-console-gui fixed
User directory initialization fixed for encrypted profiles
As Calculate Linux is a rolling-release distribution, you can directly update your system to reach to new version 20.6. If you want a fresh installation, you can also download any edition of Calculate Linux 20.6 from here.