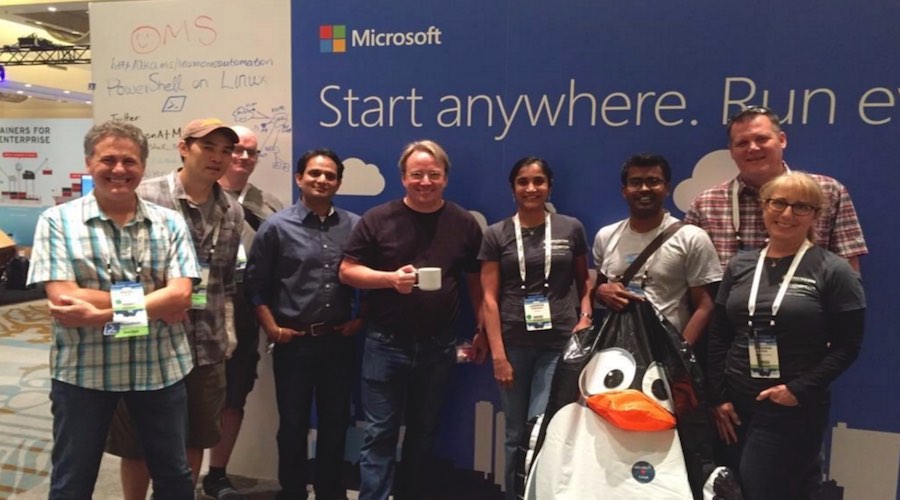 Short Bytes: Linux just completed its 25 years. At the ongoing LinuxCon tech conference, different tech companies and open source leaders are celebrating this occasion. At the conference, Linux creator Linus Torvalds was spotted at Microsoft's booth, chatting and smiling with Redmond folks. 
Y
ears ago, former Microsoft CEO Steve Ballmer called Linux a "Cancer". Back then, Microsoft also tried to crush Linux, saying that Linux infringed many Microsoft patents.
Under Satya Nadella's leadership, Microsoft is focusing more on its cloud business and making tons of money from it. Lots of developers are using Microsoft's Azure cloud platform and many of them use Linux. Under Nadella's gentler approach, the new Microsoft is ready to shake hands with Linux. To outline this change, we cover the latest developments under the tag Microsoft loves Linux.
Marking this change, here's an interesting observation — Now you can run PowerShell, Microsoft's command line shell, on Linux. You can also run Bash on Ubuntu on Windows 10.
PowerShell was recently open sourced by Microsoft. At LinuxCon tech conference in Vancouver, Microsoft announced that it's also working to bring PowerShell to Linux servers.
Yes, That's Linus Torvalds chatting with us at the @OpenAtMicrosoft booth. #LinuxCon pic.twitter.com/E4LGj9zYig

— Steve Walker (@AzureCloudDev) August 24, 2016
At the same conference, Linus Torvalds was spotted hanging out, chatting, and smiling with Microsoft folks at their LinuxCon booth.
Linus Torvalds is commonly quoted as saying — "If Microsoft ever does applications for Linux it means I've won." Well, looking at the recent developments, it certainly seems like Linus has won!
Here's another interesting thought, what do you think about it?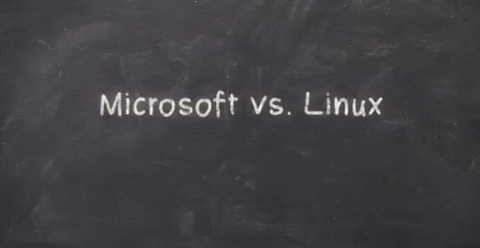 Also Read: Linus Torvalds's Famous Email — The First Linux Announcement