Windows 11 was one of the biggest announcements in tech this year. The OS generated a lot of hype as the launch was very unexpected, and also because of the fact that Microsoft said Windows10 would be the last Windows version. However, Windows 11 did come with some major letdowns.
One of the major issues with Windows 11 was Microsoft's plan to stop supporting 7th Gen Intel processors (and below) and 2nd Gen Ryzen processors (and below). When the decision backfired, both 7th Gen Intel and 2nd Gen Ryzen processors were reconsidered. However, these hardware limitations didn't stop people from trying to run Windows 11 on unsupported hardware.
Surprisingly, Microsoft recently posted on its blog a way to bypass TPM and install Windows 11. Our previous guides on how to install Windows 11 are a little technical so, here are the two ways — Official and Unofficial to bypass TPM and install Windows 11 on unsupported hardware.
Install Windows 11 On Unsupported Devices: The Microsoft Way
1. Go to the start menu and in the search bar, start typing 'Registry.'
2. Click on the first search result 'Registry Editor.' This should open up the Registry Editor app.
3. Now, in the Path area below the options bar, delete the path, and copy and paste the following path, and hit enter.
Computer\HKEY_LOCAL_MACHINE\SYSTEM\Setup\MoSetup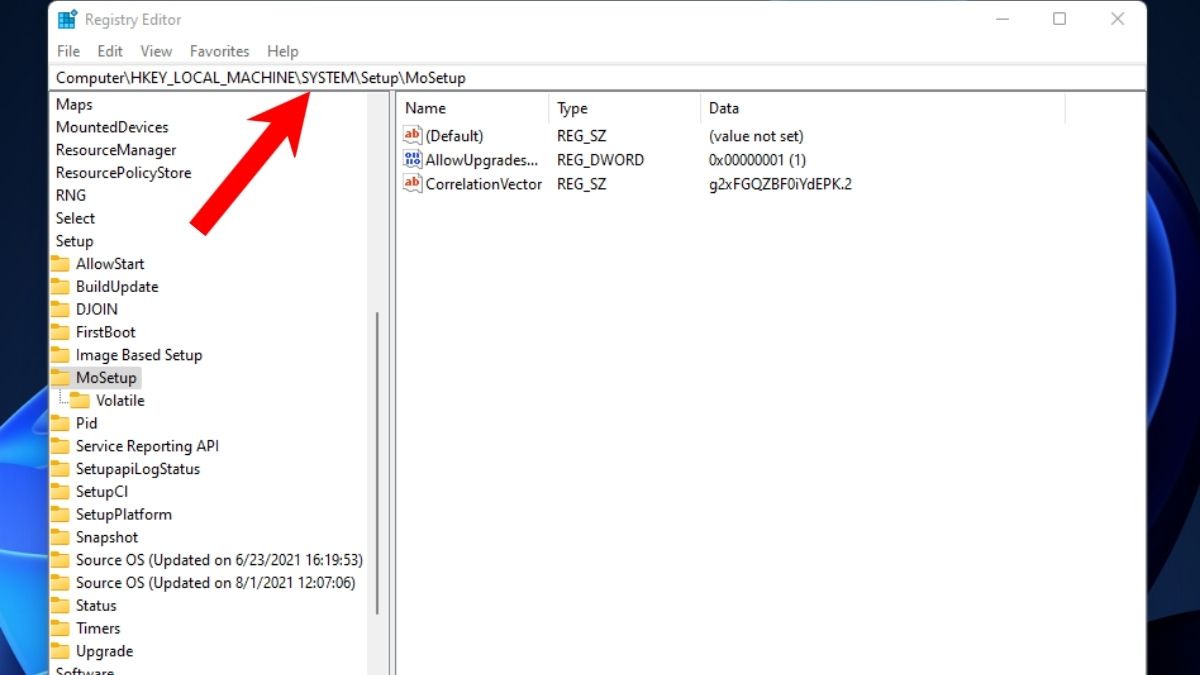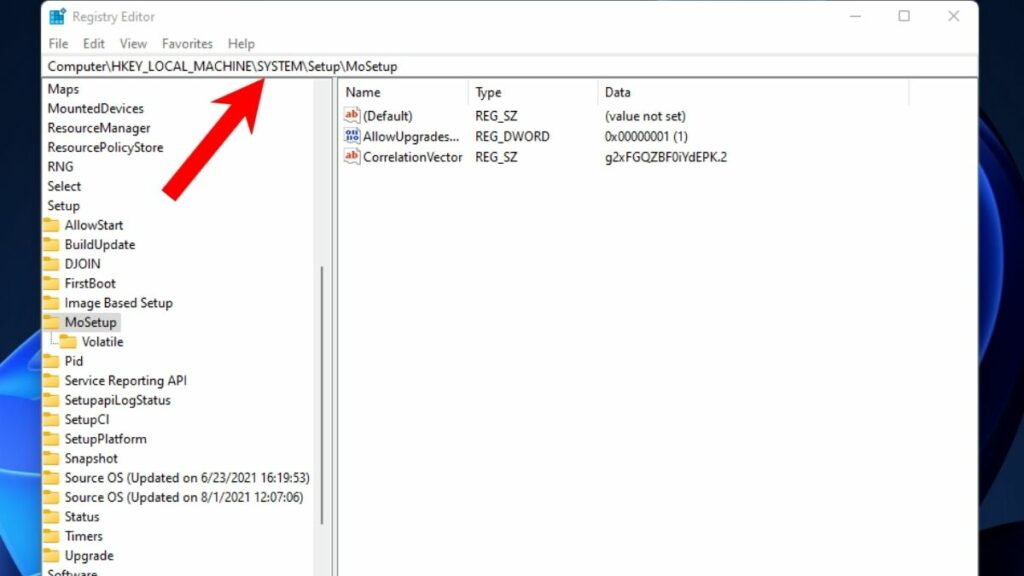 4. Double-click on the option AllowUpgradesWithUnsupportedTPMOrCPU.
5. In the 'Value data' text field, change the value to 1 and click on OK.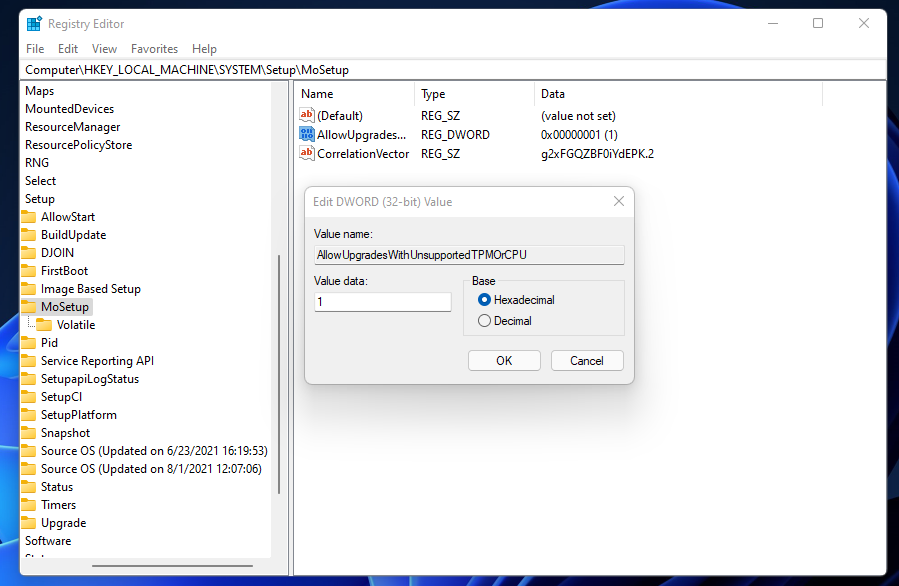 6. Close the Registry Editor app, and download the Windows 11 Media Creation Tool.
7. After launching the Media Creation Tool, you'll have three options — Full Upgrade, Keep Data Only, and Clean Install. Full upgrade keeps your data and apps, Keep data only retains only the data but not apps, Clean install will boot you into a fresh copy of Windows 11.
Install Windows 11 On Unsupported Devices
There are two parts to this guide: running a couple of scripts to bypass the TPM 2.0 requirement, and second is installing Windows 11. Let's get started.
1. Head over to the official repository, download the zip file, and extract it.
2. Now, double click on the Skip_TPM_Check_on_Dynamic_Update.cmd file and let it do the magic. (Change the registry keys and delete the appraiserres.dll file, as we suggested in our previous article.)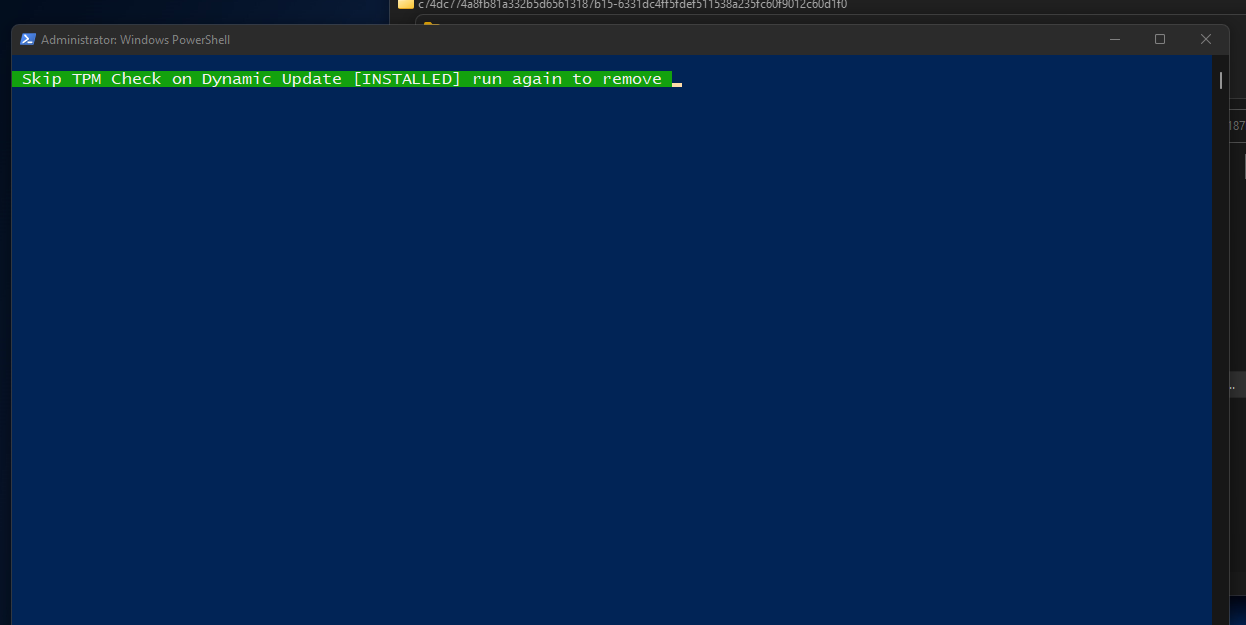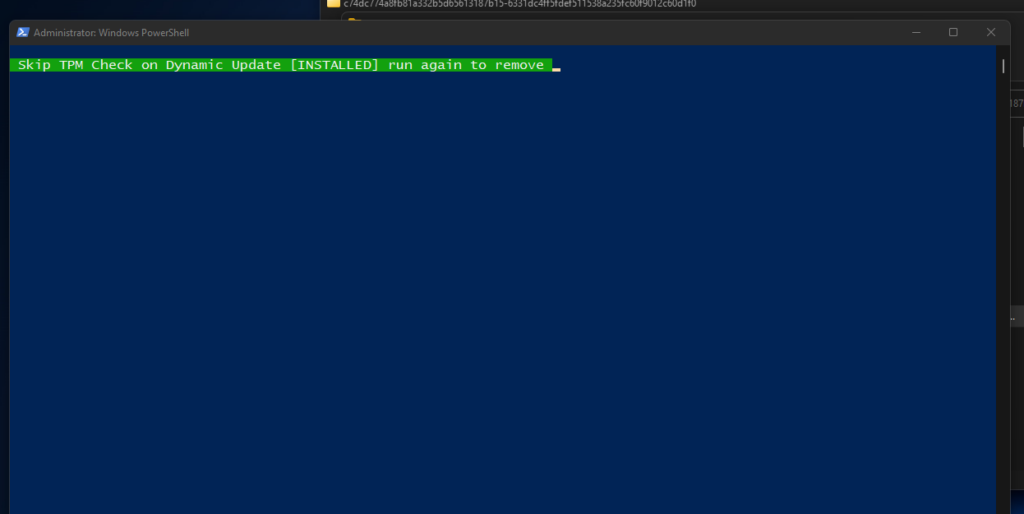 3. After it's done, exit and double-click on the Media Creation Tool bat file.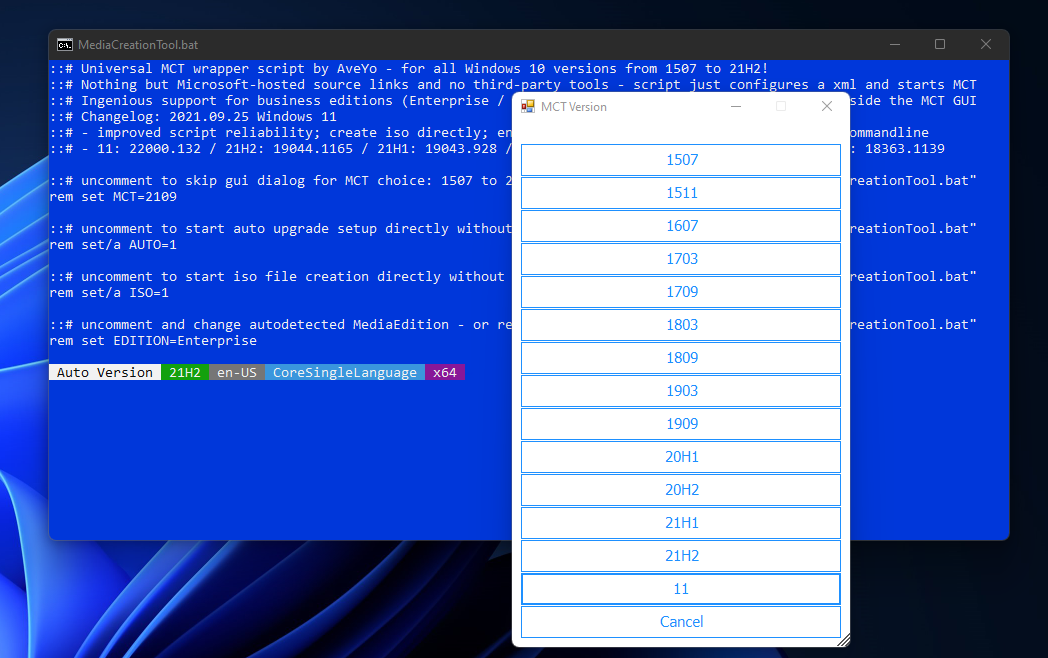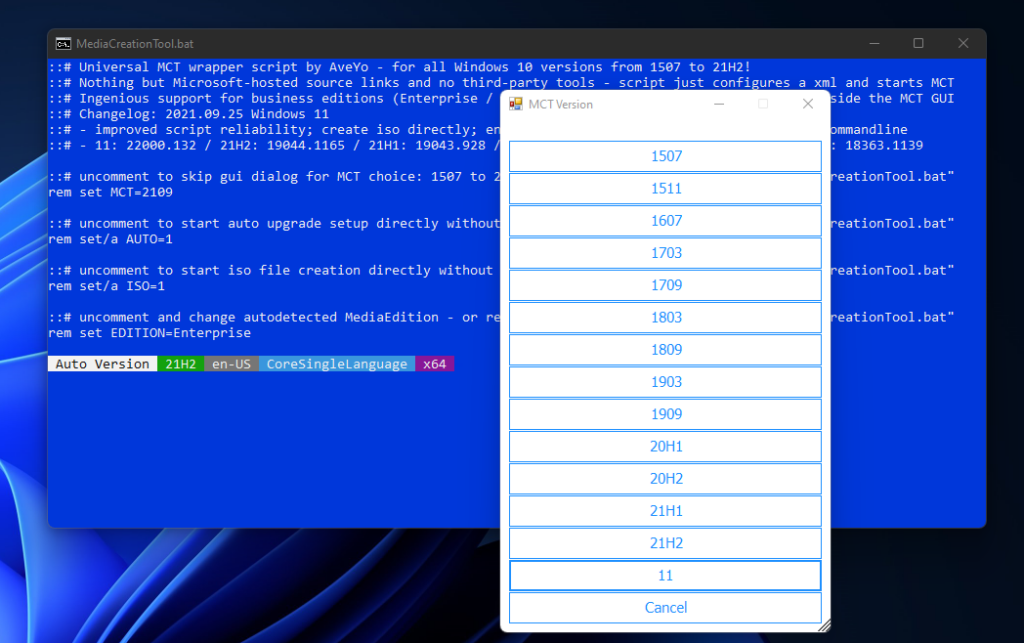 4. Click on "11," click on Auto Setup. This will fire up the Media Creation Tool, and it will start downloading and installing Windows 11.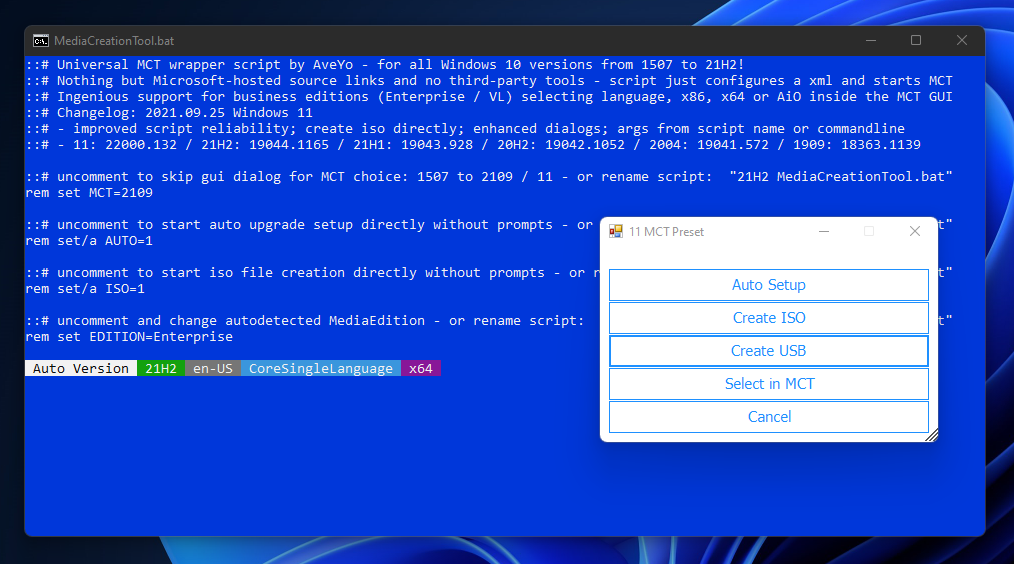 5. Wait for at least an hour before your computer boots into Windows, and voila! You have installed Windows 11!
Bear in mind that the changes after executing the "Skip_TPM_Check_on_Dynamic_Update.cmd" will remain the same until you execute the same file again.
Did you manage to install Windows 11 using this method? Let us know in the comments section below.