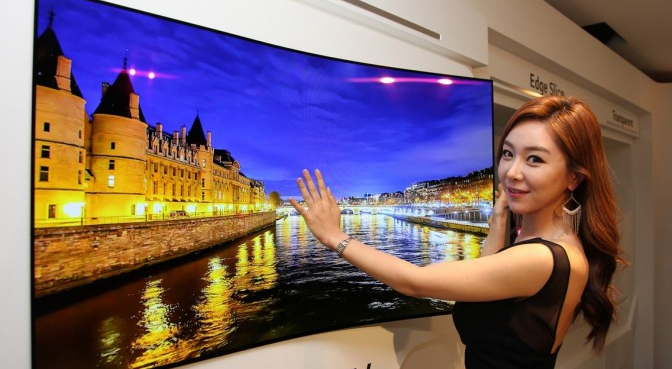 Short Bytes: LG has released the prototype of a super-flexible paper thin OLED TV that can be mounted upon a wall and peeled off just like a wallpaper. This TV is 55 inch wide and 0.97 mm thick.
Y
ou would probably consider it trash talk if I were to tell you that it is possible for you to roll up your television screen and carry it around like your newspaper. But you better start believing because LG just unleashed the prototype of a modern marvel- a 55 inch wide, 0.97 mm thick, super flexible paper thin OLED TV – that can be mounted magnetically upon a wall and peeled off, just as easily as a wallpaper.
LG displayed the prototype of the paper thin OLED TV at an event in Korea keeping good on its commitment to the constant improvement and development of OLED technology. According to the company, not only are the display screen lighter and thinner as compared to any other LCD screens available in the market today, but also virtually impossible to break. What's more the screen can be mounted on the wall with the help of a magnetic map, thereby  eliminating the need of any cords, stands etc.
The use of a polyimide film instead of the conventional plastic film is the reason behind the Paper Thin OLED TV's proposed flexibility. The fact that OLED's produce light of their own and do not require any backlight has contributed to the reduced thickness of this TV. With a screen that offers a brighter, clearer picture than current LCD screens and a high definition resolution of 1,200 x 810, one has got to admit that LG's Paper Thin OLED TV packs quite a punch.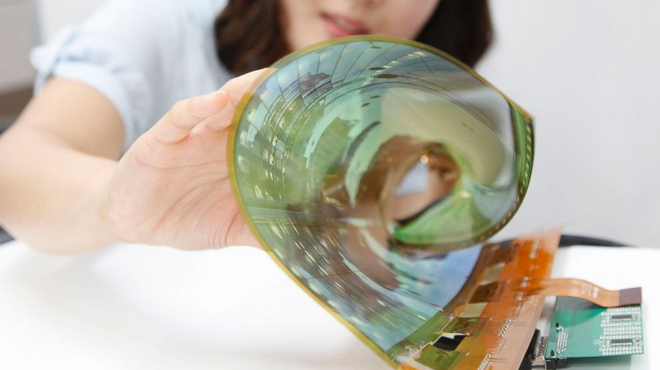 And it only promises to get better and better: "We are confident that by 2017, we will successfully develop an Ultra HD flexible and transparent OLED panel of more than 60 inches, which will have transmittance of more than 40 percent and a curvature radius of 100R, thereby leading the future display market," in-Byung Kang, LG Display's senior vice president and head of the R&D Centre, said in a press statement.
Also Read: Samsung Launched World's First Transparent and Mirrored Display
But consider it, only as a glimpse into the future of OLED technology because considering cost issues and the fact that mass production of the Paper Thin OLED TV's has hit only 80% yield (which is quite low as compared to LCD's) – means it could take some time before you get your hands on this piece of amazing tech.
Feeling excited about the prospect of being able to roll up you TV like a newspaper? Tell us your thoughts on it below in comments.
For more updates, subscribe to our newsletter. [newsletter_signup_form id=1]