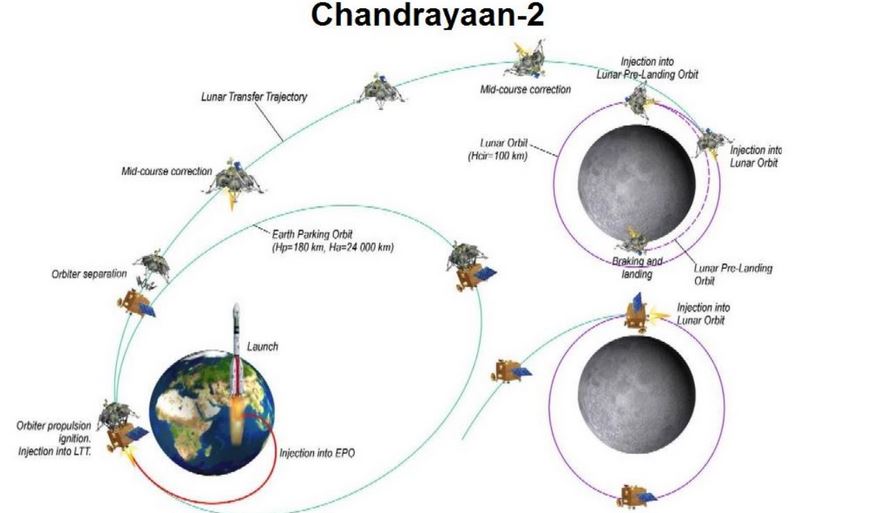 There was a time when the space technology was considered the domain of few selected nations but it was the launch of Chandrayaan-1 when this arena of technology experienced a change in perspective. It was like a bright flash on the Indian scientific firmament and it made India and its scientists and technologists estimable. Now, with the plans to launch Chandrayaan-2 and several other satellites, India is aiming to earn its rightful place among the ranks of the "developed" nations.
Chandrayaan-2 is basically an advanced version of Chandrayaaan-1. It will be the India's second lunar probe, expected to be launched by 2017, as reported to the Indian parliament by ISRO (Indian Space Research Organization). It has an orbiter, Lander and rover configuration.
It is planned to be launched by a Geosynchronous Satellite Launch Vehicle (GSLV) from Satish Dhawan Space Centre, Sriharikota. It will be an indigenous mission where ISRO will be responsible for everything right from development to its launch. The mission will evince the true technological strength of the Indian scientific institutions and researchers.
Moreover, the very last month, the parliament was informed that India will be launching six more satellites in the 2015-16 time frame. Two of these are communication satellites: GSAT-6 and GSAT-15; other three are navigation satellites: IRNSS-1E, IRNSS-1F & IRNSS-1G and the last one is space science satellite ASTROSAT. In addition, 13 more satellites belonging to four countries using the Indian Polar Satellite Launch Vehicle (PSLV) is also planned.
It is very proud to note that as of April, 2015, ISRO has launched 74 satellites. However, to get it going would be quite a different matter altogether. As said, the more you have, the more is there is to maintain. Now that we have excellent manpower, capital and infrastructure available, we need to veer it in the right direction. Aiming high isn't enough, we need a vision to succeed, and we have to expand our resources, explore possibilities and develop the wisdom to apply old principles to new situations.
We admire the indomitable spirit of the Indian scientists and technologists with the hope that India achieves what it aims with its earnest efforts.
Tell us your opinion and wish success to ISRO through your comments.
For more tech updates and scientific surprises, keep reading fossBytes.
Recommended: World's Biggest Magnet to Power Indian Neutrino Detector