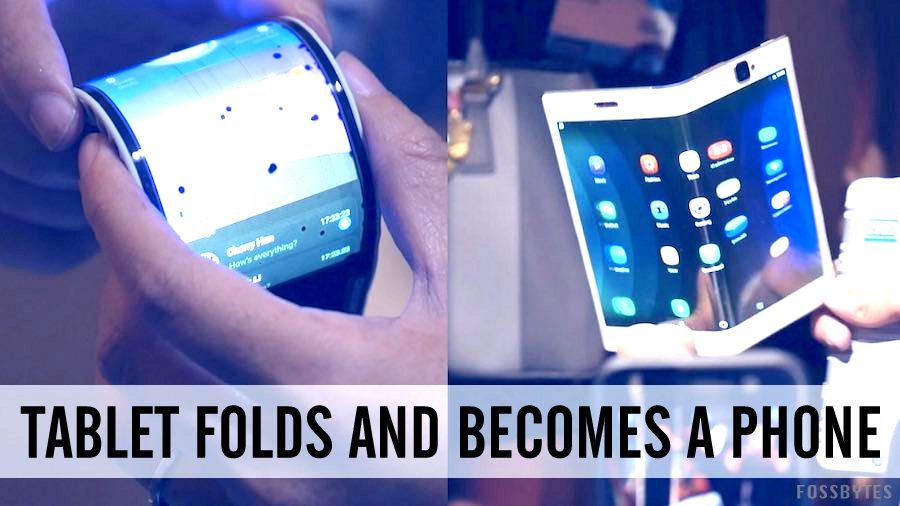 Short Bytes: Lenovo wowed the audience at the Tech World 2015 by presenting two foldable concept devices. Lenovo's tablet Folio folds and turns into a phone. On the other hand, the smaller of the two, Cplus phone, wraps around the wrist like a watch.
A
t the Tech World 2016, Lenovo launched its 2016 flagship smartphone
Moto Z
. The same event also witnessed something other tech giants like
Samsung
and
LG
have been trying to achieve from a long time.
At the event, Lenovo showed off a tablet that folds in half and becomes a smartphone. Demonstrated by YouTuber Meghan McCarthy, this flexible device has been under development for about a year.
Lenovo didn't reveal much about this tablet as it's just a proof-of-concept device. In the GIF below, see how neatly Meghan folded the tablet and held it near her ear like a smartphone: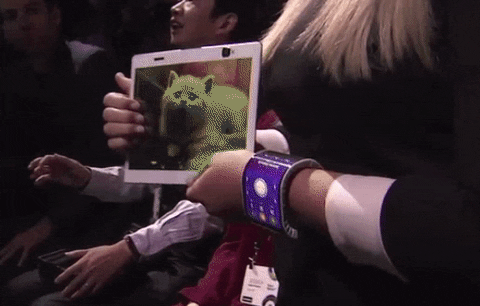 That was not all Lenovo had to offer. The company also showed off a foldable smartphone. During the keynote, Meghan folded a smartphone and wrapped it around her wrist. Take a look at it below: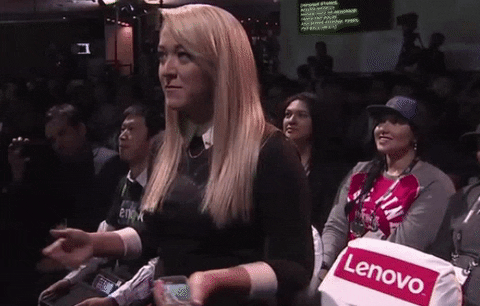 While the foldable Lenovo tablet concept is being called Folio, Cplus is the name given to the smartphone. These are some really cool concepts and we hope them to become fully developed and practical enough to use in real life.
It's also rumored that Samsung could launch a foldable version of its next flagship Galaxy S7 in 2017.
Are you excited about a future with foldable devices? Share your views in the comments below.