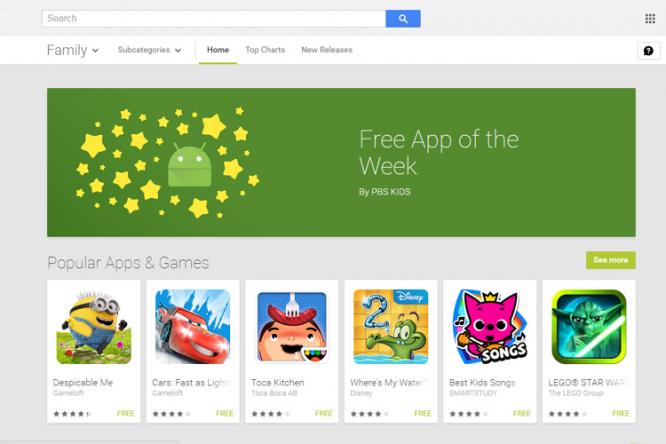 Following the footsteps of Amazon Appstore, Google Play has introduced a killer feature – Free App of the Week. This free feature is new move by Google and it seems that Google is willing to change itself with this "Free App of the Week" promotion. Similar promotion is also being run by Apple's App Store.
T
he Free App of the Week is a new features as before this, Google didn't allow app developers to make an app free for a limited period of time. If a developer makes an app free, it can't make it paid once again without removing it and republishing it.
According to the leading Android news source Android Police, this Free App of the Week promotion is currently a part of Family section. So if you want to get the free app of the week, you would have to go to the Family section.
Right now Google hasn't provided any information if the new Free App of the Week promotion will be extended to sections other than Family. But it would be worth noticing what apps are made free by Google and how much download increase is recorded.
Right now a kids game called Daniel Tiger Grr-ific Feelings has been made free that usually costs $2.99. This game encourages children to take pictures, draw and play with a cute-happy tiger that doesn't isn't violent.
The Free App of the Week feature is a very popular feature in Amazon and Apple app stores and Google is looking to encourage the users to use Play Store more often.
Find the Free App of the Week feature here in the Family section of Play Store.
Are you going to visit the Free App of the Week regularly in the Play Store? Tell us in comments below.
Recommended: Google Releases Free Tool That Suggests A Perfect Android Phone for You