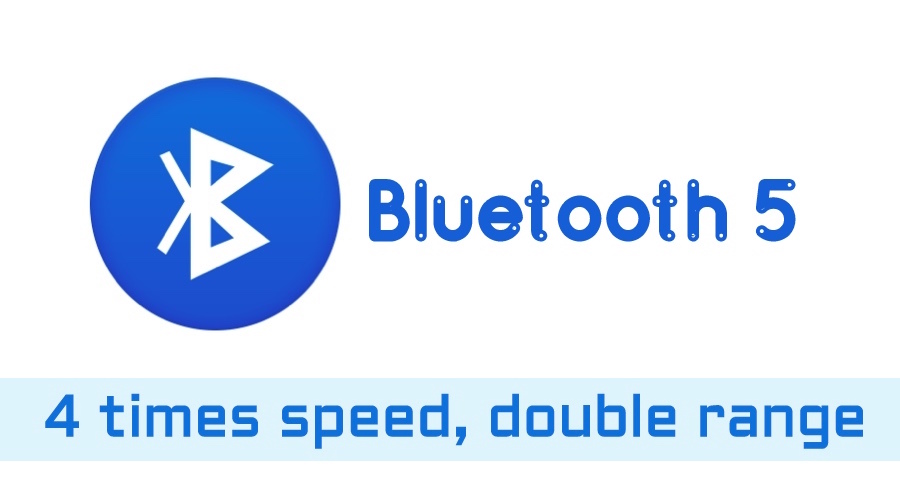 Short Bytes: Making Bluetooth communication much faster, the Bluetooth Special Interest Group is releasing Bluetooth 5 next week. This new standard will make Bluetooth four times the present range and twice as fast as the current speed.
Bluetooth 5, the next iteration of the wireless communications technology, is going to be announced by the Bluetooth Special Interest Group (SIG) next week.
This update in Bluetooth will bring vast improvements in the technology. Bluetooth 5 will offer four times the present operating range and twice as fast as the current speed.
This means, the Low Energy Bluetooth version users will witness a speed of 1.3mbps and a range of 400m from their Bluetooth devices.
As more devices are becoming 'smarter', a new and improved Bluetooth standard will make communication much easier. Bluetooth 5 will also usher in the new era of location-based services, becoming useful for networked IoT devices by coming with support for long-range radio connections.
Bluetooth Special Interest Group executive director Mark Powell said that the upcoming standard will improve connectionless services like beacons to help navigate indoors.
This change is in line with last year's announcement by SIG–whose members include Intel, Microsoft, Nokia, Apple, and Lenovo–that outlined a focus on rolling out better support for IoT applications.
In his official statement, Powell said: "By adding significantly more capacity to advertising transmissions, Bluetooth 5 will further propel the adoption and deployment of beacons and location-based services to users around the world."
SIG will officially roll out the new version on June 16th in London. Instead of trying something fancier, the group chose to go ahead with the name Bluetooth 5 because of its simplicity and ease in marketing.
However, you won't be able to get your hands on Bluetooth 5 right away. To get the benefit of this technology, you need to buy a device with Bluetooth 5-supporting chip. Sadly, this won't be possible until 2017-2018.
Did you find this article helpful? Don't forget to drop your feedback in the comments section below.
Also Read: World's Thinnest Premium Smartphone Moto Z Launched