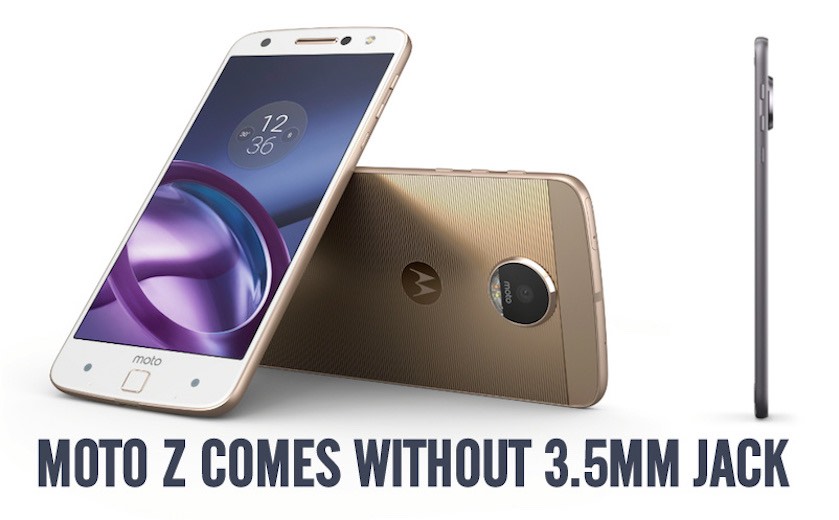 Short Bytes: For its 2016 flagship devices, Lenovo has decided to ditch the 3.5mm headphone jack in favour of USB Type-C. In the form of Moto Z, the company has unveiled the world's thinnest premium smartphone with a metallic body. Lenovo has also launched its big brother Moto Z Force with a bigger battery and unbreakable Moto Shattersheild.
M
otorola is here with its 2016 flagship smartphone Moto Z. This phone comes in two variants and marks a visible shift in Motorola's design approach.
At the Tech World 2016, Lenovo, Motorola's parent company, left its mark by launching the world's thinnest premium smartphone loaded with powerful specifications. Following the modular philosophy, Lenovo has also launched a series of accessories and modules that can be attached to it magnetically.
Called Moto Mods, these swappable backs bring many new features to the phone in the form of battery packs, projector, JBL speakers etc.
If you ignore the camera bump, Moto Z is just 5.2mm thick. As phones thinner than Moto Z exist and they include a 3.5mm jack, we exactly don't know why Lenovo chose this path.
While Lenovo calls it a step to bring better audio quality with more clearity via USB-C, it could be seen as a way to compete with its rival LeEco that made similar change in its 2016 releases.
Whatever might be the case, Motorola has managed to beat Apple in this no-3.5mm-headphone-jack race. It's expected that in iPhone 7, iPhone-maker will be replacing the universally accepted jack with its Lightning connector.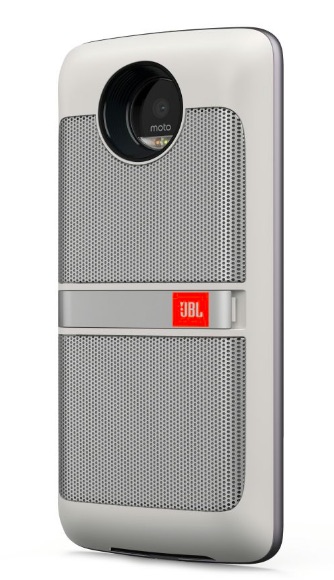 The other features of Moto Z include a metallic body with a 1440p 5.5-inch AMOLED screen, a Snapdragon 820 processor, 4GB RAM, 32/64GB storage options plus a MicroSD card slot.
The photography enthusiasts can enjoy a 13MP rear camera with laser autofocus and OIS, and a 5MP wide angle lens with flash for clicking selfies.
Other features of the world's thinnest premium smartphone include water-repellant coating, fingerprint sensor, 2600mAh battery, and USB Type-C.
Moto Z's big brother Moto Z Force comes with Moto Shattersheild, which is an unbreakable plastic cover. It features a slightly thicker body and a 3500mAh battery.
Did you find this article helpful? Don't forget to drop your feedback in the comments section below.
Also Read: Why Google Sold Motorola to Lenovo Only For $2.91 billion?