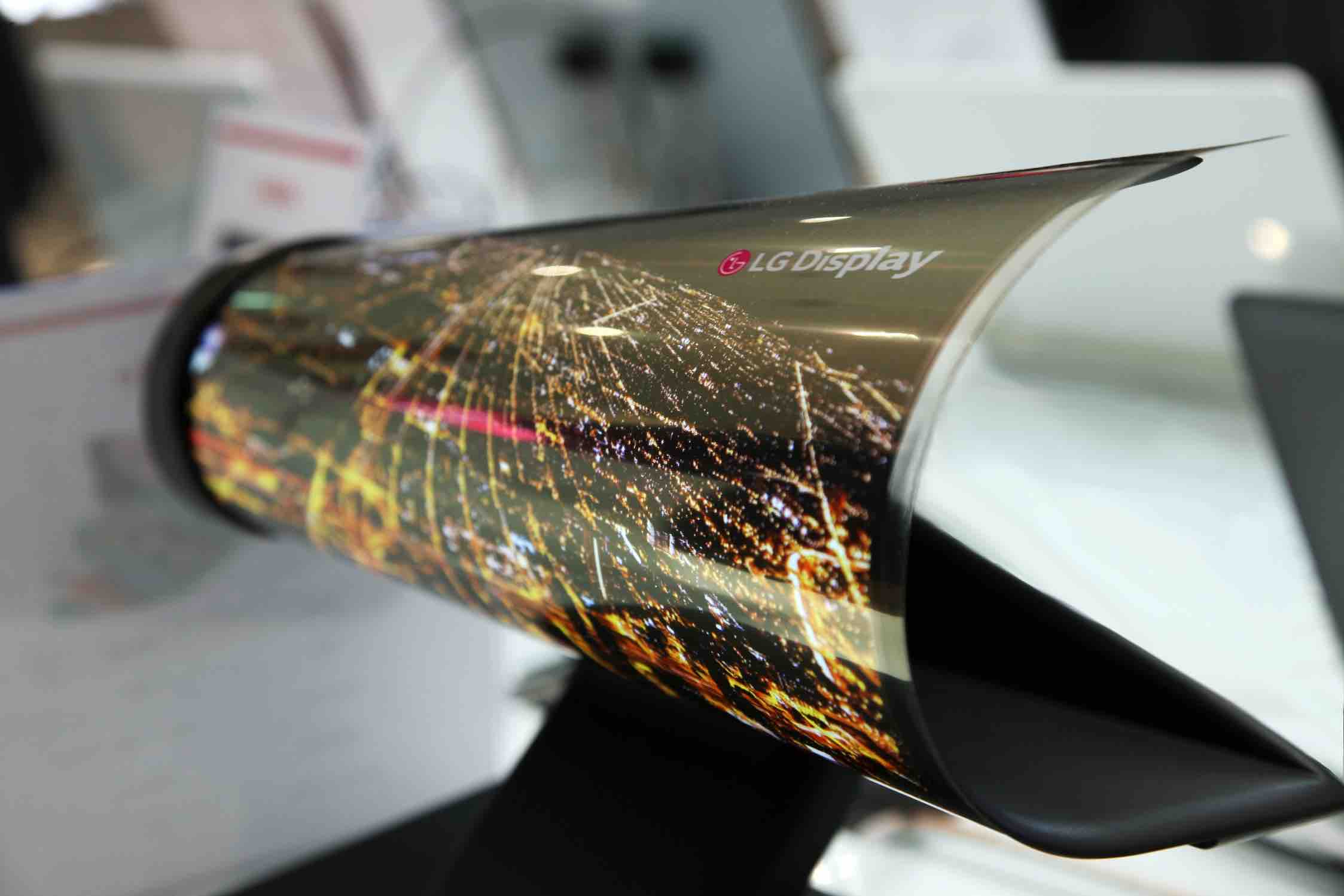 Short Bytes: At CES 2016, LG is expected to launch the new foldable OLED displays. LG is known for its work in the ultra-thin display segments and it's moving ahead to make the truly futuristic devices a possibility.
B
ack in 2014 LG announced that it has built an 18-inch-OLED display that rolls up like your daily newspaper. Now the company is ready to remove the drapes of secrecy and unveil its ultra-thin display at CES 2016.
These rollable, bendable, and curving displays are already being pushed forward by the likes of Samsung, Sony, Sharp and other others. Along the similar lines, LG has announced in the past that it has invested $8.7bn into OLED development. The company aims to bring these screens  into your pockets and household interiors.
At CES 2016, LG is expected to show off proof-of-concept displays and a 25-inch "waterfall" curved screen wrapped on the car in the Auto Zone section.
For Wi-Fi certifications, companies submit their products that could be accessed publicly on the Wi-Fi Alliance website. The following model numbers were discovered that were recently approved:
OLED65G6V, OLED65G6Y, OLED65G6T, OLED65G6P, OLED65G6K; and
OLED77G6V, OLED77G6Y, OLED77G6T, OLED77G6P, OLED77G6K.
The inside sources further mention the details about the 2016 OLEDs from LG. It's expected that a 55-inch OLED display will be launched to cater the average 65-inch and 77-inch versions of European living rooms.
The character G marks a new range of displays from LG. It's expected to feature OLED televisions with a curved design. The last character of the model numbers tell the region where these displays will be launched.
It's also expected that the Advanced In-Cell Touch (AIT) technology of smartphone displays is going to be implemented in the notebooks that will be demonstrated via an 11.6-inch 2-in-1 and a 23-inch touchscreen monitor.
For more updates on LG OLED displays and CES 2016 news, stay tuned with fossBytes.
Also Read: LG Unveils New Paper Thin OLED TV That Will Leave You Totally Spellbound