The Dyson electric car could have been a potential Tesla Model X Killer. It's a seven-seater electric SUV with an impressive 600-mile range.
Dyson used Solid State batteries to achieve such an overwhelming range. Solid-state batteries have better capabilities than li-ion packs but they are yet to launch commercially in EVs. However, solid-state batteries can revolutionize electric cars in the near future.
The company revealed the car in an interview with the company's owner, James Dyson, published in The Times. However, in October 2019, he canceled the project and announced it via a tweet.
Dyson is a British technology company that makes electronic household appliances like air purifiers, hairdryers, etc. The electric SUV was their first attempt at making any sort of vehicle.
Dyson Electric Car: Tesla Model X Killer
According to Engadget, the electric SUV is codenamed "N526". Apart from that here's is everything you need to know about the Model X rival from Dyson.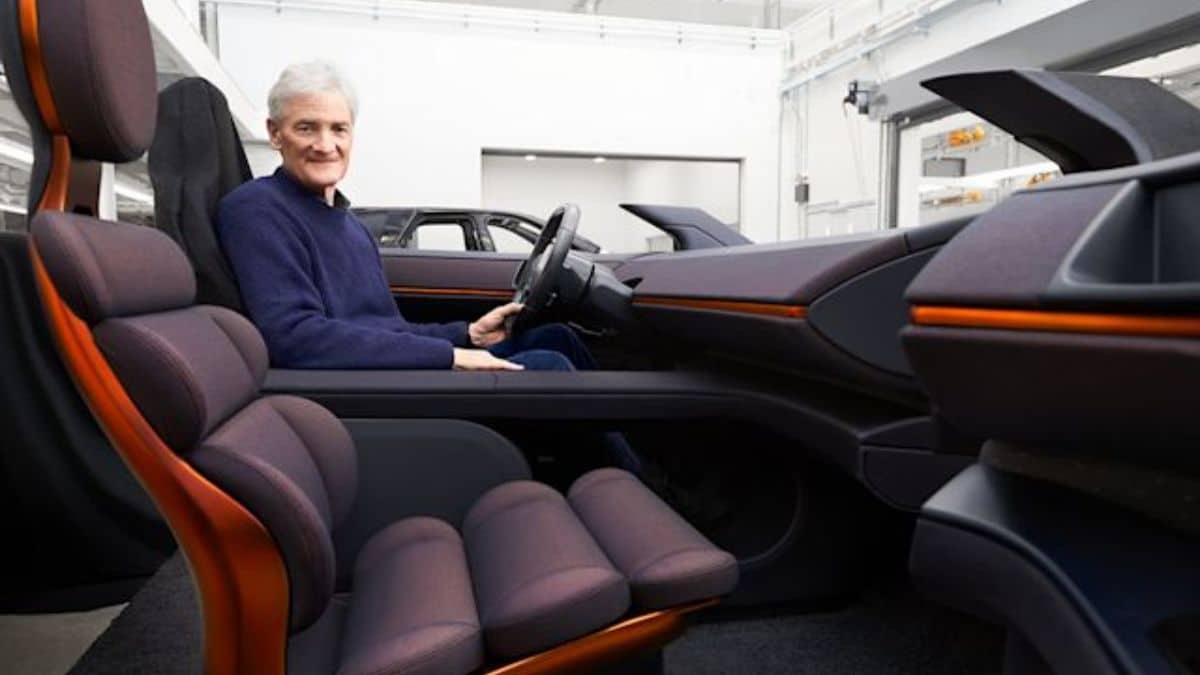 Performance
The Dyson electric SUV features dual electric motors producing 536 BHP and 650 Nm of torque. These motors allow the electric SUV to sprint from 0 to 60 mph in just 4.8 seconds, which is only 0.4 seconds more than the long-range variant of Model X.
On the other hand, Dyson claims that its electric car can reach a top speed of 125 mph whereas Model X can go as fast as 155 mph.
Structure and Design
The electric SUV features an aluminum structure that weighs around 2600 kg. It is expected to be 5 meters long, 1.7 meters tall and 2 meters wide.
From the side profile, the SUV resembles a little bit of a Range Rover. Additionally, the big alloy wheels add to its sporty look. When it comes to the interior, the most highlighted parts are the seats. The seats look like they are designed for comfort for people of all sizes.
Electric Range
The area where Dyson's electric SUV could have been a Tesla Model X killer is its electric range. The SUV has a claimed battery range of 600 miles. For comparison, Tesla Model X has the highest electric range of 351 miles (EPA) while the Model S has 391 miles of range (EPA).
The only Tesla electric vehicle that can go beyond 600 miles is the Tesla Roadster and is set to launch before 2024. Furthermore, there is no information on whether the 600-mile claimed battery range is according to the EPA or the WLTP cycle.
How Good Is This Tesla Model X Killer?
James told The Times that the project consumed a total of £500 million from his personal finance. Anyway, so far the electric SUV seems good enough to be a Tesla Model X killer, at least on paper.
As for now, Dyson isn't interested in making any electric cars for the future. However, they could allow EV makers to learn the technology behind its solid-state battery tech, which the company developed.
According to Dyson, its solid-state battery is more efficient than the lithium-ion tech that Tesla and other automakers use. But it seems we won't be able to test this out, not any time soon at least.