While most electric vehicle makers focus on improving lithium-ion batteries, VW has its eyes fixed on Solid-State Battery technology.
Volkswagen isn't the only automaker working on solid-state batteries, a few other companies are researching this technology as well. However, it does seem like VW is putting tremendous efforts to excel in this technology before everyone else.
Recently, the German auto giant Volkswagen invested about $200 million in a solid-state battery startup called QauntumScape. Jagdeep Singh, alumni of Stanford University, founded QuantumScape in 2010. Volkswagen has been quietly working with this US-based research startup since 2012.
In 2018, the German automaker invested around $100 million in the company, and now it has further increased the capital. As of now, VW group is the largest shareholder in the startup.
Why VW Increased Funding For Solid-State Battery Development?
Solid-state batteries have several advantages over Li-ion batteries. These batteries have a higher energy density, longer charging cycles, and are safer than conventional Li-ion batteries.
Higher energy density means the battery will be able to pack more charge in a relatively smaller pack. Furthermore, solid-state batteries use a solid electrolyte that minimizes the possibility of catching fire when cells get heated-up.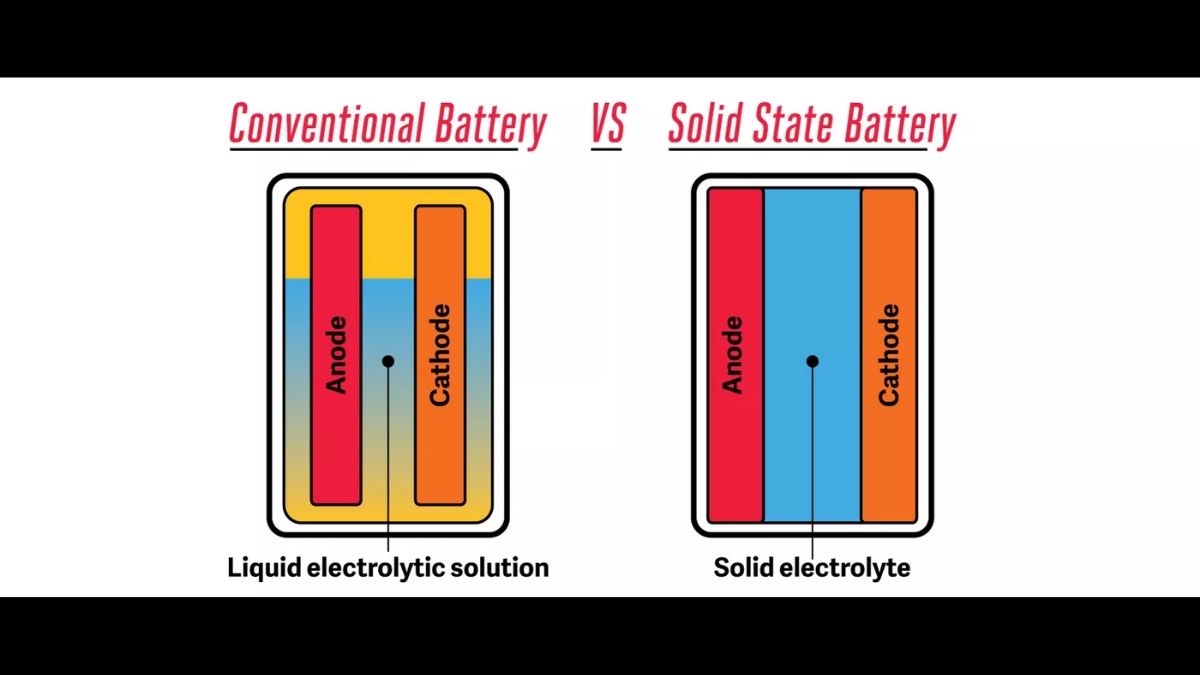 Moreover, John Goodenough, the co-inventor of Li-ion batteries, explained what wonders these solid-state batteries could do in the auto industry.
Making it commercially viable is still a tiresome task for scientists. They believe it'll take years for the technology to get ready for electric vehicles.
Surprisingly, a Chinese automaker has already revealed its first car 'Enovate ME7' to be powered by a solid-state battery. However, the specs of this car are not as impressive as one would expect from a solid-state battery powered vehicle.
Few Other Companies Are Also Developing Solid-State Batteries
A while ago, we reported that Dyson is revealing its first electric car. The company adopted solid-state battery technology to power Dyson's first vehicle.
Though the car will not go into production, a considerable amount of capital was invested in developing it. The company's owner, James Dyson, said he would allow automakers to learn the technology behind Dyson's solid-state battery tech.
Samsung also announced its first solid-state battery that could provide up to 500 miles of electric range per charge.
It seems the companies understand the potential of solid-state batteries, and so does Volkswagen.
Meanwhile, Tesla is still busy developing its lithium-ion batteries with Prof. Jeff Dahn and CATL in China. Well, we don't know if Tesla is secretly working on the solid-state batteries or not.
Either way, it's only the consumer that'll benefit if high density and long-lasting battery packs become mainstream.
What do you guys think?