Apple has recently introduced its new iOS 13, macOS Catalina, and iPadOS 13 beta versions with new features arriving every now and then. The most recent one is the ability to sign-up with ease on iCloud's web version.
It is suggested that with iOS 13, iPadOS 13 and macOS Catalina, Apple is testing a new feature that will allow users to sign-in on iCloud.com with the use of Face ID or Touch ID biometric authentication.
Currently available for beta testers, the new feature will appear in the form of a pop-up message when a beta tester heads to iCloud.com via Safari.
Beta testers will be redirected to beta.iCloud.com on visiting iCloud.com and will be asked whether or not they wish to sign up with biometrics. iPhones (up until the iPhone 8 Plus) will be asked to sign-in using Touch ID and the iPhone X onwards will require Face ID.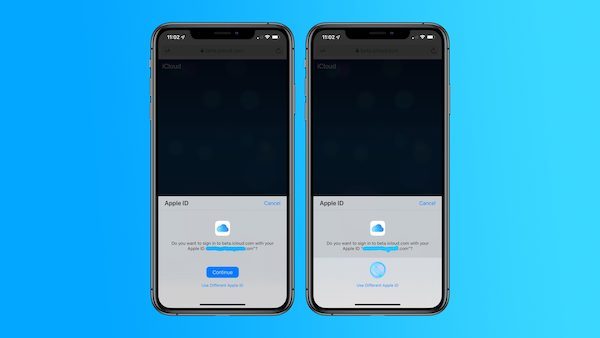 Additionally, macOS users will be required to use the Touch Bar for Touch ID. Users can manually visit beta.iCloud.com to get hold of the feature.
For those who don't know, the ability to sign-up on iCloud with the use of Touch ID or Face ID is similar to the sign-up on the App Store or iTunes Store.
As a reminder, this feature is currently in beta so it will take some time to reach the general public (by September).
Meanwhile, Apple is also testing a gaze correction feature on iOS 13 during FaceTime video calls so that people don't look disinterested during calls.