As phones got bigger and better, so did smartphone cameras. If you want to know what's inside a smartphone camera, you have to know how it works and the precision that goes into making phone photography possible.
What's Inside A Smartphone Camera?
First things first, before we talk about how a smartphone captures images, we should know what's inside it. The conventional smartphone camera hardware includes certain components. These are the lens, the sensor, the ISP or image signal processor, and in some cases, a ToF sensor. Let's talk about the parts inside a smartphone camera.
Lens
A smartphone camera lens is simply a piece of polished, transparent material (plastic or glass) that focuses the light on the camera sensor. It is practically the only part of a smartphone camera that is visible to you.
It focuses the light by bending it towards the sensor, feeding it the essential details it needs to create a photograph. The focal length of your phone's camera determines the field of view (how wide or narrow the photo will be).
For example, the Samsung Galaxy S20 Ultra primary camera has a focal length of 25mm, the ultra-wide has a focal length of 13mm, and the telephoto lens is set to 103mm. However, the smartphone camera focal length is fixed, which is why you get three different lenses for wide, ultra-wide, and telephoto.
Aperture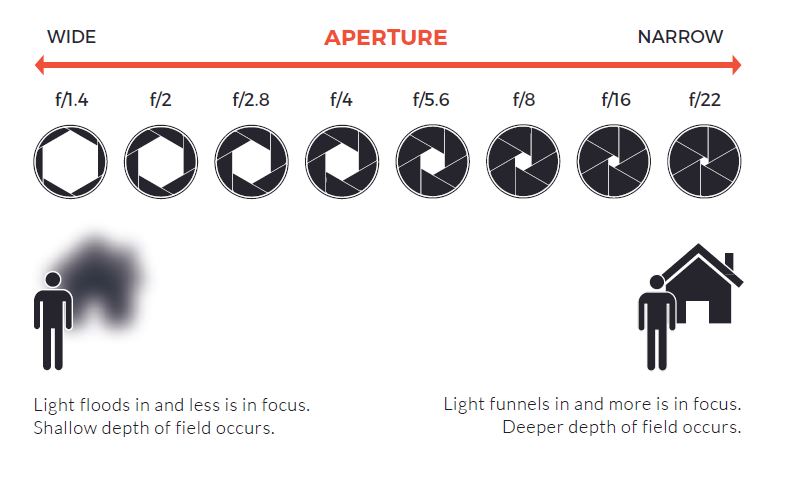 An aperture is the opening that decides how much light will enter through the lens, onto the camera sensor. Having a wide aperture means you can capture better and more stable photos in low light.
An aperture is determined by the ƒ-stop (ƒ/) symbol. If the aperture opening is wide, it lets in more light, and when it is set to a narrow opening, less light makes it to the camera sensor.
The lesser the ƒ/ number, the wider the aperture. So it means the aperture is fully open at ƒ/1.7, and almost fully closed at ƒ/8 or above. Most smartphone cameras come with a fixed aperture, which means it isn't adjustable.
The background blur in your phone's portrait mode is achieved partly because of the wide (ƒ/1.7 or so) aperture. A wider aperture captures a shallow depth of field, which means blurring everything behind/around the subject in focus. A deeper depth of field is when the background is also as focused as the subject.
For example, the iPhone 12 primary camera has an aperture of ƒ/1.6 and the ultra-wide lens has an ƒ/2.4 aperture. Smartphones aim for a lower ƒ/ number so the sensor can capture a brighter image in low light situations.
The Sensor
This is the part of your smartphone camera where light from outside is translated into signals, bringing it one step closer to becoming a photograph. The sensor is one of the most sophisticated parts inside a smartphone camera.
When you say your phone has a 12 MP camera, you're basically talking about the sensor. A 12MP camera means the sensor of that camera has 12 megapixels on it. 1 megapixel is equal to 1 million pixels. So your smartphone camera sensor has 12 million tiny squares with red, green, and blue color filters to capture the light that comes from outside.
Higher Pixels Isn't Always Better Quality
The technical name for a pixel is photosite, and a photosite comes in different sizes, measures in micrometers or µm. Simply put, the bigger the photosite, the more light it can capture. So a smartphone camera with a 64MP sensor having o.8µm pixel/photosite may not perform as well as a 12MP sensor 2.4µm pixel.
An article on The Smartphone Photographer talks about the Samsung Galaxy S20 Ultra's cameras. The 108MP camera on the phone has a 0.8µm pixel size, which is set at a 9:1 ratio, making a 2.4µm big super-pixel, which is good. Just for comparison, a DSLR camera can have individual pixels as big as 8.4µm.
ISP (Image Signal Processor)
An ISP or image signal processor is the brain of a camera. The main job of the ISP is to convert an image signal into a viewable image that you see through your phone's display. Today's ISPs do way more than just converting light from signals to image.
A smartphone ISP handles HDR correction, color correction, damaged pixel repair, and even AI correction to improve the image quality.
Usually, you get the ISP bundled into your phone's processor, so your phone's physical camera module is only as good as the processor assisting it. For example, the latest Qualcomm Snapdragon 888 processor comes with a Qualcomm Spectra 580 ISP.
The company has refined the ISP to a level that the phones packing a Snapdragon 888 chip can take up to 28MP pictures from all lenses of a triple camera setup at once. Converted to pixels, it means the ISP is optimized to process the light captured by 84 million pixels at the same time.
Time-Of-Flight Sensor
It is a fairly new component but it is capable of taking the smartphone camera experience to a new level. The Time-of-flight sensor is an additional sensor that emits infrared laser to measure the depth of a scene.
The result is better-focused photographs and accurate AR (augmented reality) applications. The LiDAR scanner on the iPhone 12 Pro lineup is an example of a ToF sensor. It uses lasers for scanning the environment, avoid obstacles (in cleaning bots) and measure accurate depth for a scene.
How Does Your Smartphone Camera Work?
Now that you know the smartphone camera components, let's put together the big picture. In a conventional DSLR camera, you can adjust the focus, aperture, shutter speed, ISO, and then click and image. However, a phone camera is much different but the principles remain the same.
The focal length and aperture on a phone camera are fixed, and there's no physical shutter either. So you control the amount of light by powering on the sensor. When you click the shutter, your phone switches on the sensor and starts capturing light. Once it has captured enough, the light is converted into the signal by the sensor and sent to the ISP.
The ISP then takes the signal, makes the necessary correction, and you see the final image on your phone's screen.
When you click an image in low light, you'll notice that the image you captured will be brighter and much better than what you could see when you were going to click it. That's the magic done by your phone's ISP or image signal processor.
You May Also Want To Know
What's The Difference Between Smartphone Camera And DSLR?
| Feature | DSLR | Smartphone Camera |
| --- | --- | --- |
| Size | The lightest DSLR camera is roughly 700 grams | Most smartphones weigh under 500 grams |
| Sensor Size | 25.1 X 16.7mm (Conventional APS-C sensor) | 12.8 X 9.6 mm (One of the larger sensor sizes) |
| Lens Capability | Single lens to capture from different focal lengths | Multiple lenses needed |
| Aperture | Adjustable aperture to capture background blur or keep it sharp | Fixed aperture |
| Physical Shutter | Yes | No |
| Stability | Optical Image Stabilization | Optical Image Stabilization (depends on model) |
| Image Processing | What you see is what you capture | Post-click correction via ISP using AI |
| Optical Zoom In/Out | Yes | Depends on model |
While the processing differences are reducing every day, there are some key differences between smartphone cameras and DSLR cameras. Here are some of them:
What's Exposure Triangle?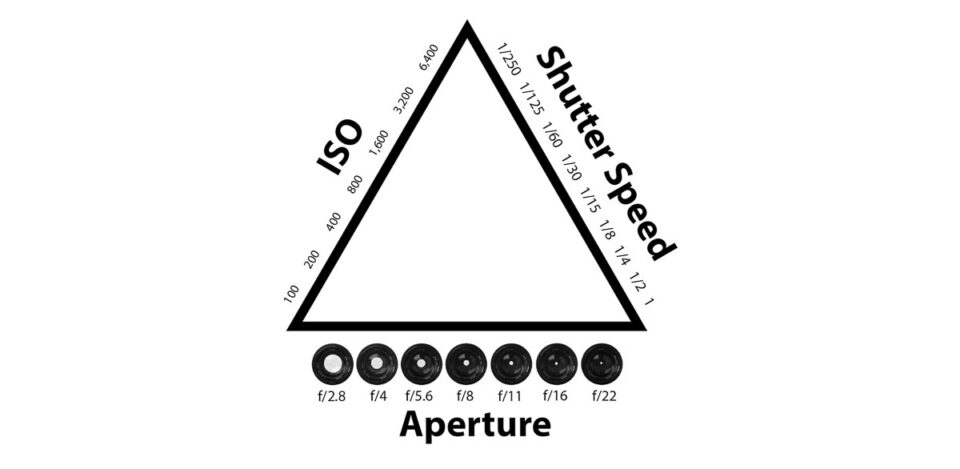 The exposure triangle is a combination of shutter speed, aperture, and ISO. It is a basic principle for those using DSLR cameras. Since you can't control the exposure physically in a smartphone, it is adjusted via shutter speed or the time for which your phone's camera sensor remains open to the light.
Why Do Phones Have Triple Or Quad Cameras?
DSLR lenses have variable focal lengths, giving you the ability to zoom in or out seamlessly. Since it hasn't been incorporated in phones yet, smartphones are now equipped with wide, ultra-wide, telephoto, and macro lenses.
So when you're recording a video on your phone, you can optically zoom in or out without compromising on the quality of the image.
The ISPs have become more sophisticated, and components can fit using much less space, which makes phones capable of hosting multiple cameras
What Are Phone Cameras Made Of?
A conventional smartphone lens is made of either glass or plastic, the sensor is made of a light-sensitive semiconductor. The outer casing of a camera that you see at the back of a phone is made of hardened material like sapphire glass.
Rounding Up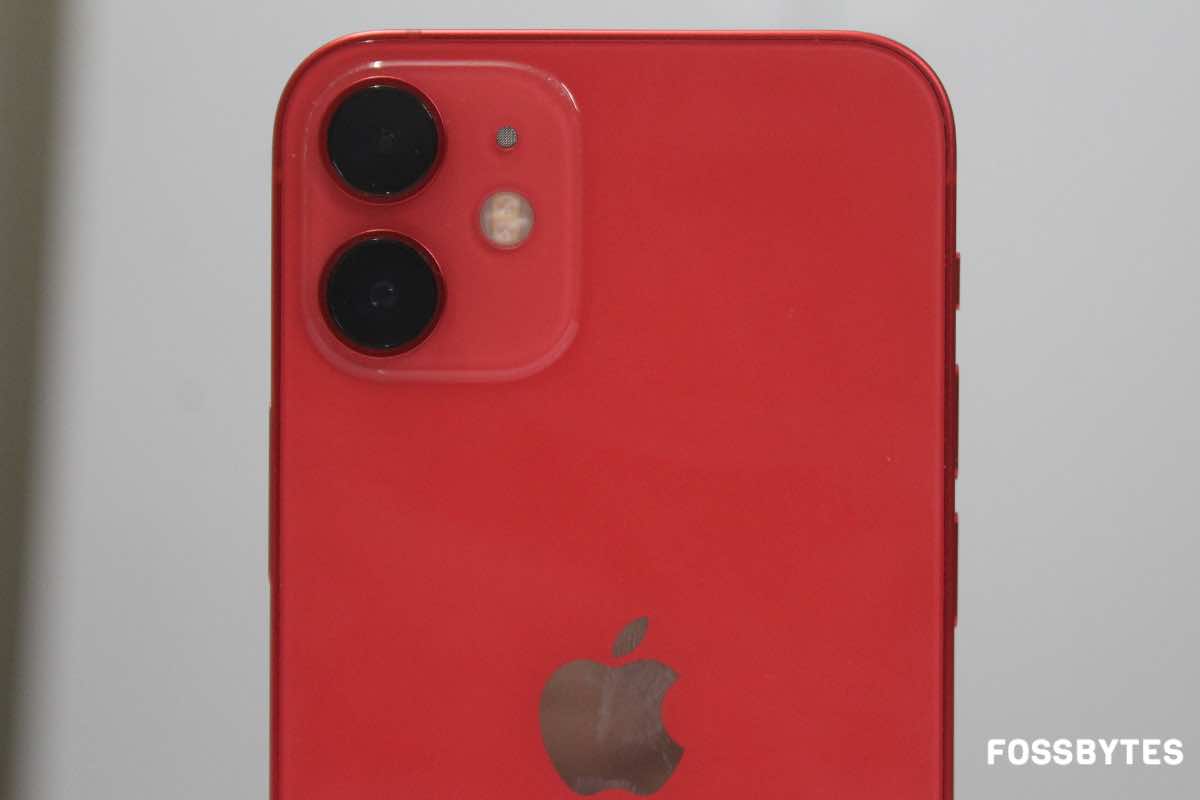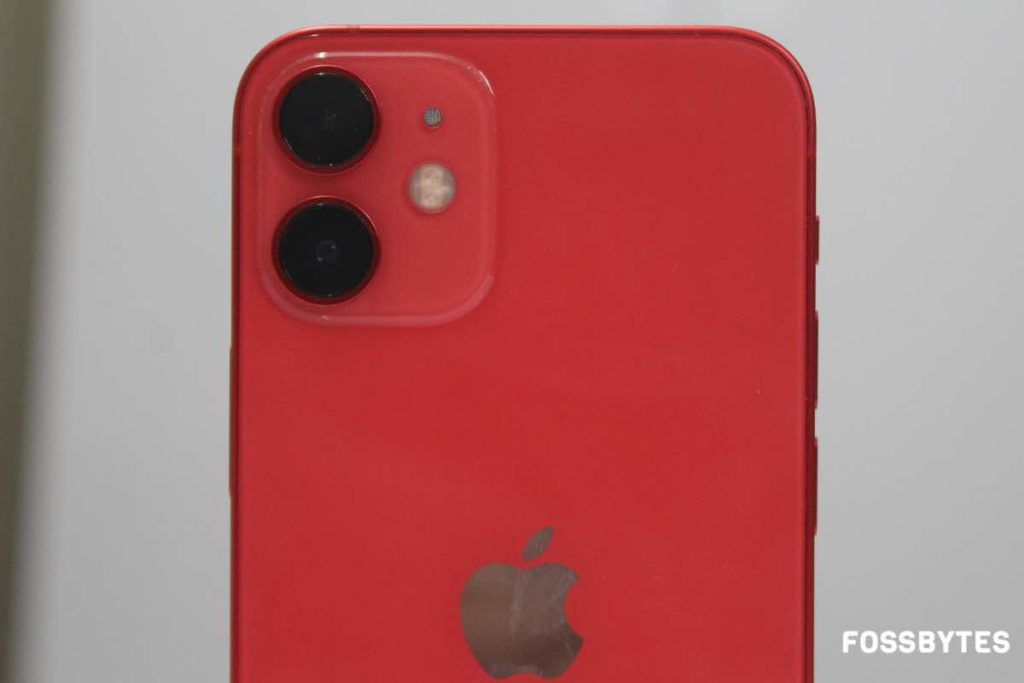 That's it. This is how all the components on your smartphone convert light into the signal, into a printable photograph. However, innovation in the smartphone sector is upgrading the way these cameras work.
One of the simplest yet most surprising innovations is OIS on a phone camera. It means the lens module physically adjusts to avoid shakes when you're taking a photograph. Samsung added an adjustable aperture to the Samsung Galaxy S9, resulting in sharp photos even in overlit scenarios.
Today, the Google Pixel and the iPhone SE 2 with a single camera lens are examples of AI, advanced ISP correction, and AI applications. So when you ask what's inside your smartphone or how a smartphone camera works, the answer is a combination of hardware and software.