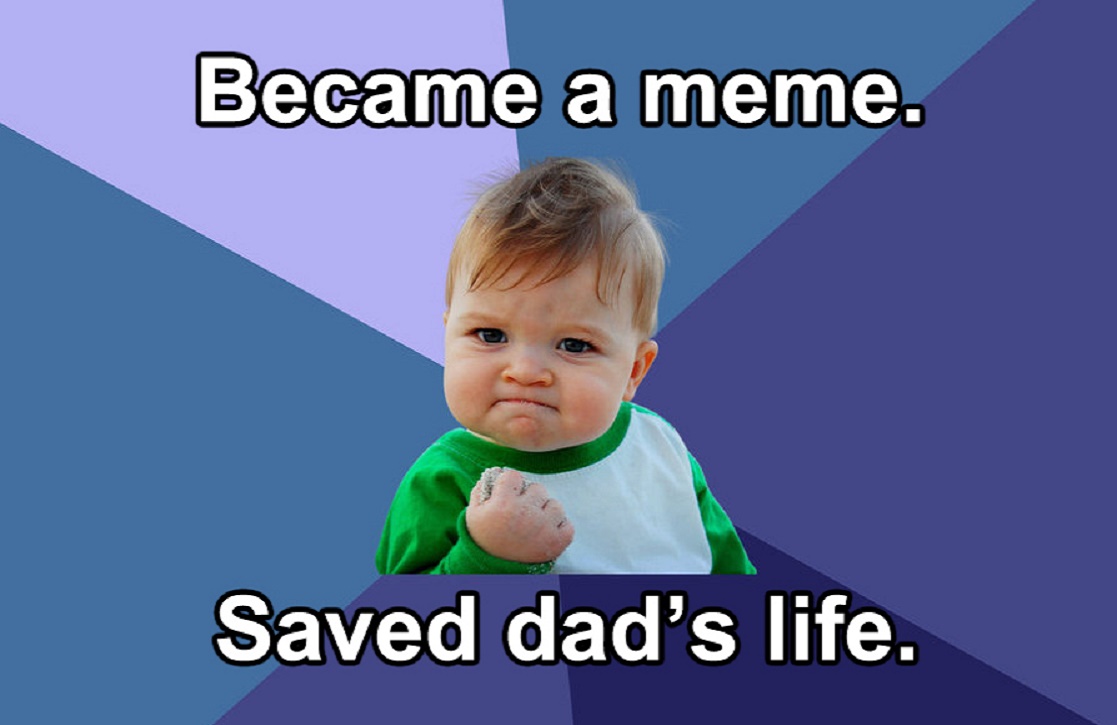 ShortBytes: Success Kid, the Internet sensation just saved his father's life, thanks to his childhood fame. His family just raised $100,000 for a life-saving transplant for his dad. Looks like the lovable meme of the cute kid dressed in green and white tee still has the magic.
T
he Internet identifies him as a mark of success and a symbol of victory. There is not a single day when you would end your Internet session without going past a rib tickling meme of the success kid. By the way, the kid's real name is Sammy Griner and he is from Jacksonville.
Sammy's father had been suffering from kidney failure for many years and was on dialysis since 2009. Short on money, they set up a GoFundMe.com page and contacted a few websites that were the fans of "Success Kid" to just mention their cause.
The Internet response to the story was overwhelming, not to forget, the fundraising was for the famous "Success Kid's" father. In just 48 hours, the family surpassed their goals and raised more than $100,000 in a week.
Also read: Microsoft Assistant Clippy is Back to Kill Siri and Hack the World
Justin, Sammy's father thanked the World Wide Web for saving his life The generosity was overwhelming. As he said, "It was completely overwhelming. We did not expect that kind of a response. It was just so humbling and really just restored my faith in humanity. Ha ha. It was just amazing."
Sammy Griner was just 11 months old when his mother took the famous photo which would later turn out as one of the most lovable memes on Internet. Right now he is 9 years old and is thankful that his success saved his father's life.
It looks as the Success Kid has finally got real success.
Also read: Pluto Memes Are Breaking The Internet – The Best Internet Reactions