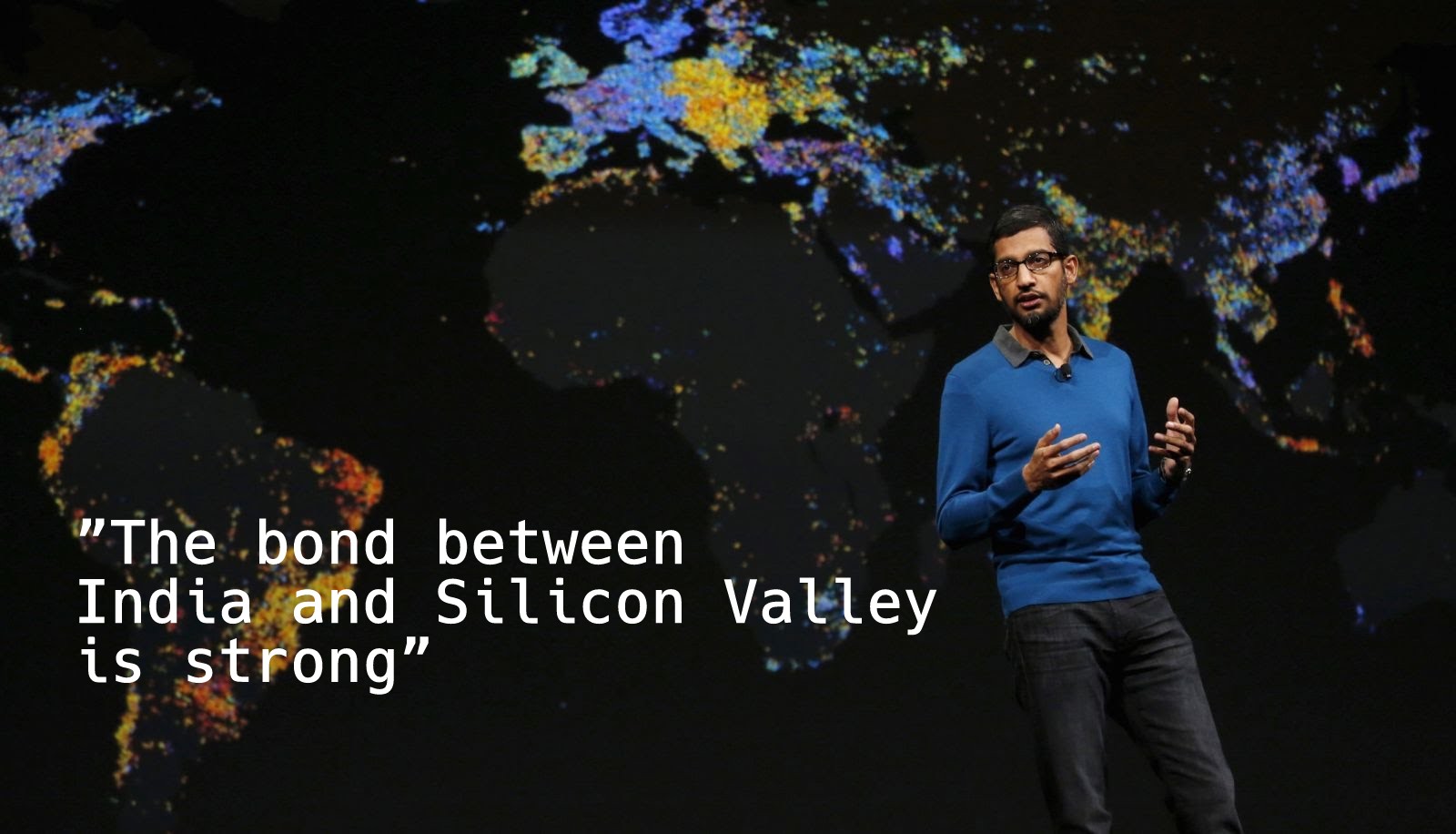 ShortBytes: Prior to the much-anticipated visit of the Indian Prime Minister Narendra Modi to Silicon Valley this weekend, Google CEO Sunder Pichai posted a welcome video on YouTube manifesting the importance of this visit. 
I
n his second visit to the United States as the Indian PM, this time Mr Modi will address the US-based Indians at the SAP Center in San Jose and has planned a stopover at Google headquarters as well.
India has long been a large exporter of the human talent to the tech companies in the world including US, says Sunder Pichai, who became Google's CEO on August 10, 2015. He mentions that as the world is evolving and India is contending to become a hub of technological developments, PM Modi's Digital India vision is central to this revolution.
The major task at hand for all the tech companies including Google is to serve maximum connectivity and bring the next 1 billion people online. Some of the Google's initiatives that Pichai mentioned are making the products work on low Bandwidth and even offline, and make the web accessible in Indian languages.
Google plans to provide low-cost Chromebooks in the schools of developing India and invest in the core infrastructure of the country.
The Indian PM's visit is being expected to generate enough interest in the West Coast and the tech companies worldwide so as to mark the emergence of Digital India.