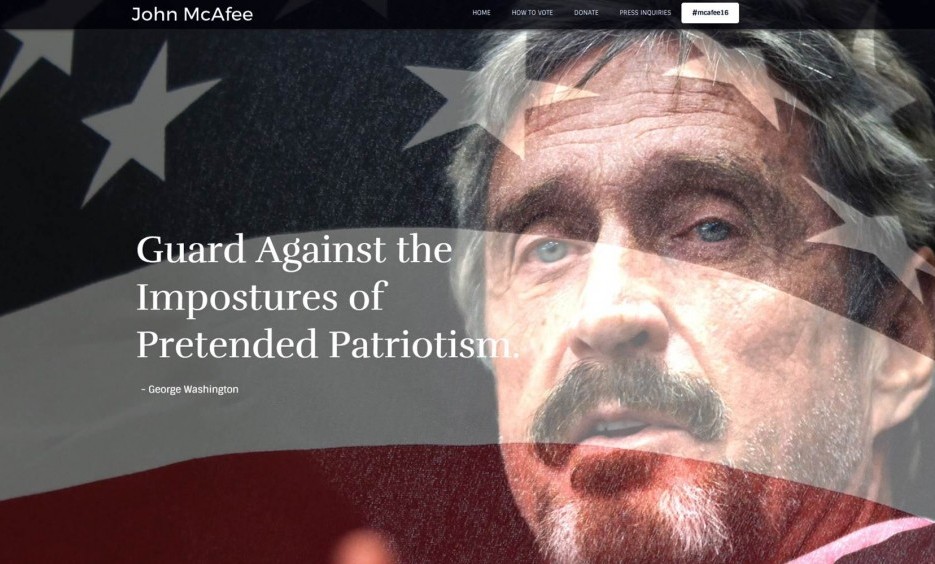 Short Bytes: John McAfee has made a strong statement at the TechCrunch Disrupt on Monday, where he said that he is the number one contender and should be an obvious choice for the US 2016 Presential elections because of his technological background.
J
ohn McAfee is now officially in for the Presidential race, but the man is finding it too hard to make people believe that. The McAfee security founder
announced his entry
for the United States' top job a few weeks back.
On Monday, at the TechCrunch Disrupt, McAfee lashed the media personnel for not taking his campaign seriously. As he said,
I will be president. You can laugh all you want. I'll bet you a dollar. I will be president or I would not be doing this.
John McAfee is running for the president under his self-created "Cyber Party" with a prime motto of saving the United States citizens from the mindless surveillance of the government. McAfee time and again boasts of his technical background and how he can bring in better reforms for the public.
The cybersecurity pioneer is usually very vocal about America's interference in other countries and questions the existing and previous governments' policies and decisions on critical issues. When asked about current international issues like the USA's relationship with Iran, he said, "We are bankrupt as a nation. We have to save ourselves first."
Also read: Top 10 Best Free Antivirus Software Of 2016
McAfee is pinning his hopes on the tech community whilst his manifesto promises for stringent privacy reforms. On his take on the recent police inhumanity cases and the race issues, he strongly said that 'black lives matter'.
As for his suitability for the country's president, he rested his case by saying that the United States need to fix its technological problems and if someone like him doesn't step into the presidency, then we might as well go home.
Do you wish to see John McAfee as your president? Tell us in the comments below.