We live in an age where it's very hard to protect our privacy. One of the recent examples being the Pegasus, zero-click spyware developed by the NSO group in Israel, which is used by governments to spy on journalists, lawyers, and politicians. We've covered some of the biggest questions about Pegasus if you want to know more about the same.
Pegasus has been a baffling Spyware so far, but it also showed us that we, as users, don't know how many times we've been spied on and if we're being spied on as you read this. However, to protect ourselves from Spywares, NSA (National Security Agency) has released a guide that'll walk you through some of the important things you need to take care of to stay protected while using your device.
How to protect your smartphones from Spyware according to NSA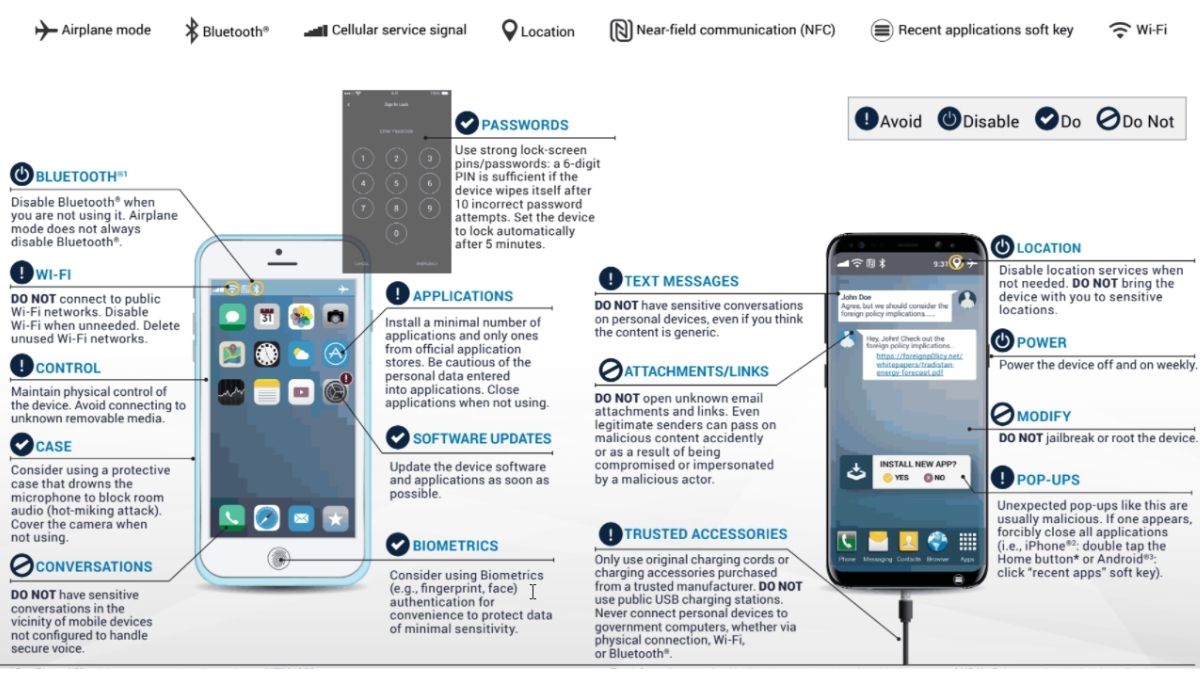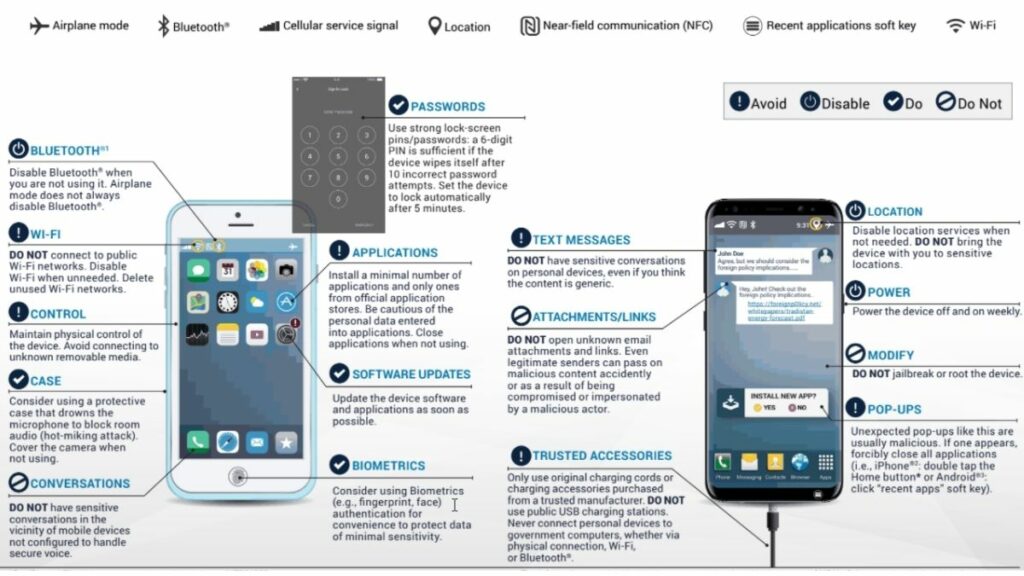 The guide walks you through some of the methods most people might already know but doesn't apply very often.
Do not connect to public Wi-Fi networks. Disable or delete when not needed.
Avoid connecting to unknown media.
Use a case that covers the microphone to block the room audio and cover the camera when not in use.
Always install apps that are important. Don't install them from unknown sources. Close them when they're not in use. Be careful with the personal data you enter.
Update your device as soon as you see a new update's available.
Use the fingerprint scanner if available, or else set a strong pin (preferably of >6 digits length).
Do not have sensitive conversations on devices.
Don't open unknown emails or links. Even legitimate senders can pass a malicious content by accident.
Use only trusted accessories to charge the device. Do not use public USB charging stations.
Disable GPS when not in use. Power the device on and off weekly.
Do not jailbreak or root your smartphone.
Do not click on unexpected pop-ups. If one appears, close the applications.
Apart from this, there's another page in the shared PDF that says what you can do to prevent/mitigate specific vulnerabilities.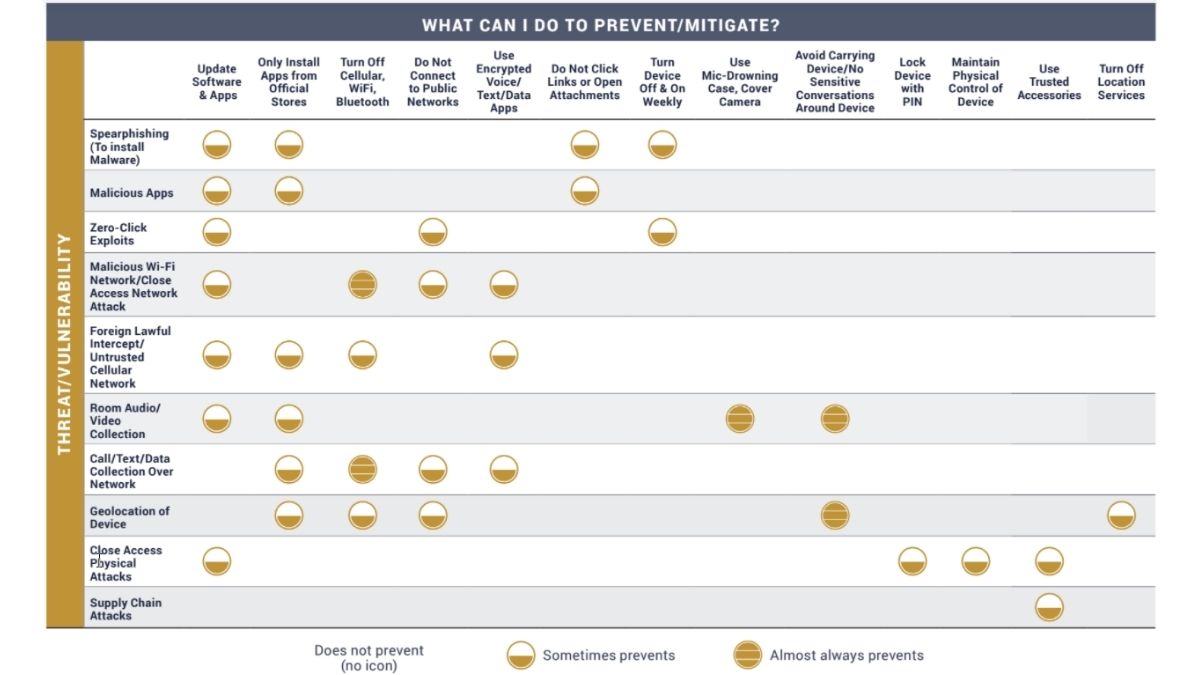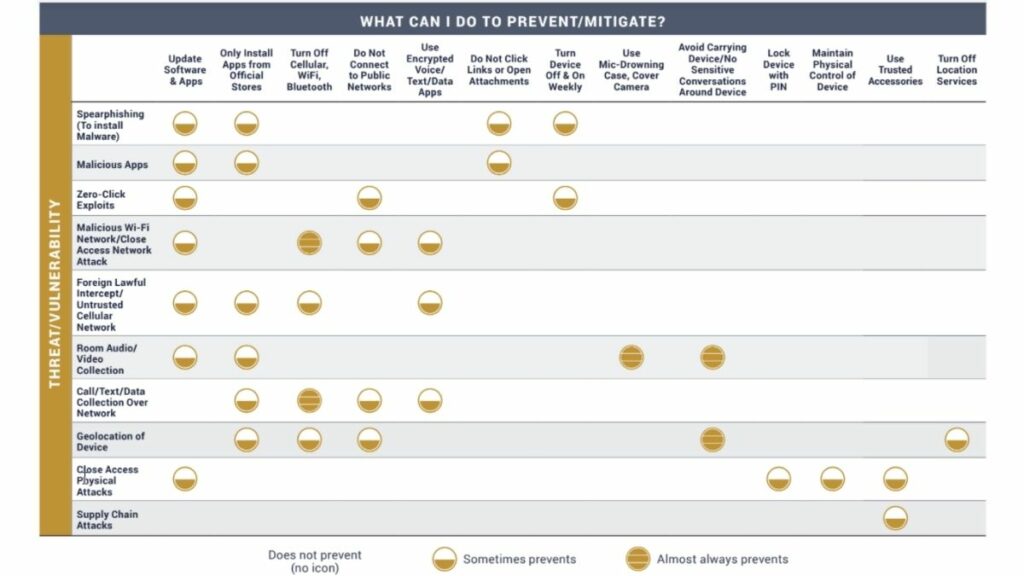 These instructions may seem plain, but you might be surprised to know that many people don't usually follow them. Sadly, they're the only way you can protect your privacy. Recent research also found that more iPhones are affected by Pegasus than Android, although this doesn't mean Android devices are invincible against the same.
So, these were the guidelines issued by the NSA to protect smartphones from Spyware. Do you think it's enough to stop spyware, or are there even worse things waiting for us in the future? Let us know your thoughts and opinions in the comments section below.