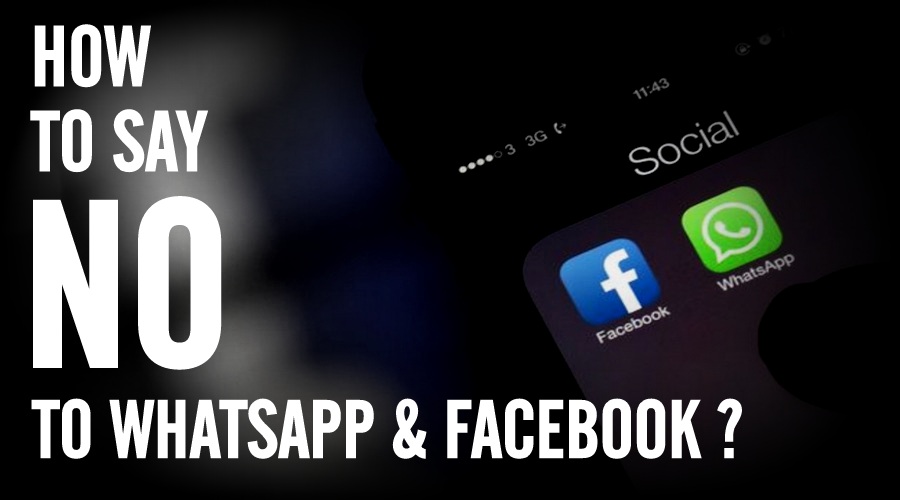 Short Bytes: WhatsApp recently updated their terms and privacy policy. They have decided to share your WhatsApp contact number with Facebook to enable communication between you and various businesses which would also contribute to the escalation of Facebook's ad revenues.
W
hatsApp has updated its "terms and privacy policy for the first time in four years". The new policy grants WhatsApp the right to share your number with its daddy Facebook. Many people are thinking it as a breach of users' privacy. Well, it is.
This number sharing plan of the instant messaging app serves as an add-on to Facebook's advertisement business. "And by connecting your phone number with Facebook's systems, Facebook can offer better friend suggestions and show you more relevant ads if you have an account with them," WhatsApp blog writes.
"For example, you might see an ad from a company you already work with, rather than one from someone you've never heard of."
WhatsApp has promised that the updated policies won't be a welcoming hand to third-party advertisement banners and spam floods. It says that it aims to facilitate a communication channel between you and relevant businesses. Like, your bank would be able to send your transaction details over WhatsApp, you would receive flight departure status and delay notifications directly on WhatsApp.
Facebook has become a lot bigger than TheFacebook which was intended to be confined to Harvard and some other institutions. The company is leaving no stone unturned to propel their business and generate huge revenue. It's obvious (fingers crossed) that they won't ask the users to pay for their Facebook accounts. So, using their advertising platform is the only considerable option left. Recently, Facebook has also tied up with Unity to bring Facebook games to desktop computers.
As far the question of privacy is concerned. It's an apprehension that needs to be explained. But it depends because some people already use the same number for both WhatsApp and Facebook. So, for them, it doesn't matter much.
How to stop WhatsApp from sharing your number with Facebook?
You'll see an option to "Agree" the updated terms and conditions when you update to the latest version of WhatsApp. You can easily opt-out of their number sharing program by tapping "Read more about the key updates to our Terms and Privacy Policy" message.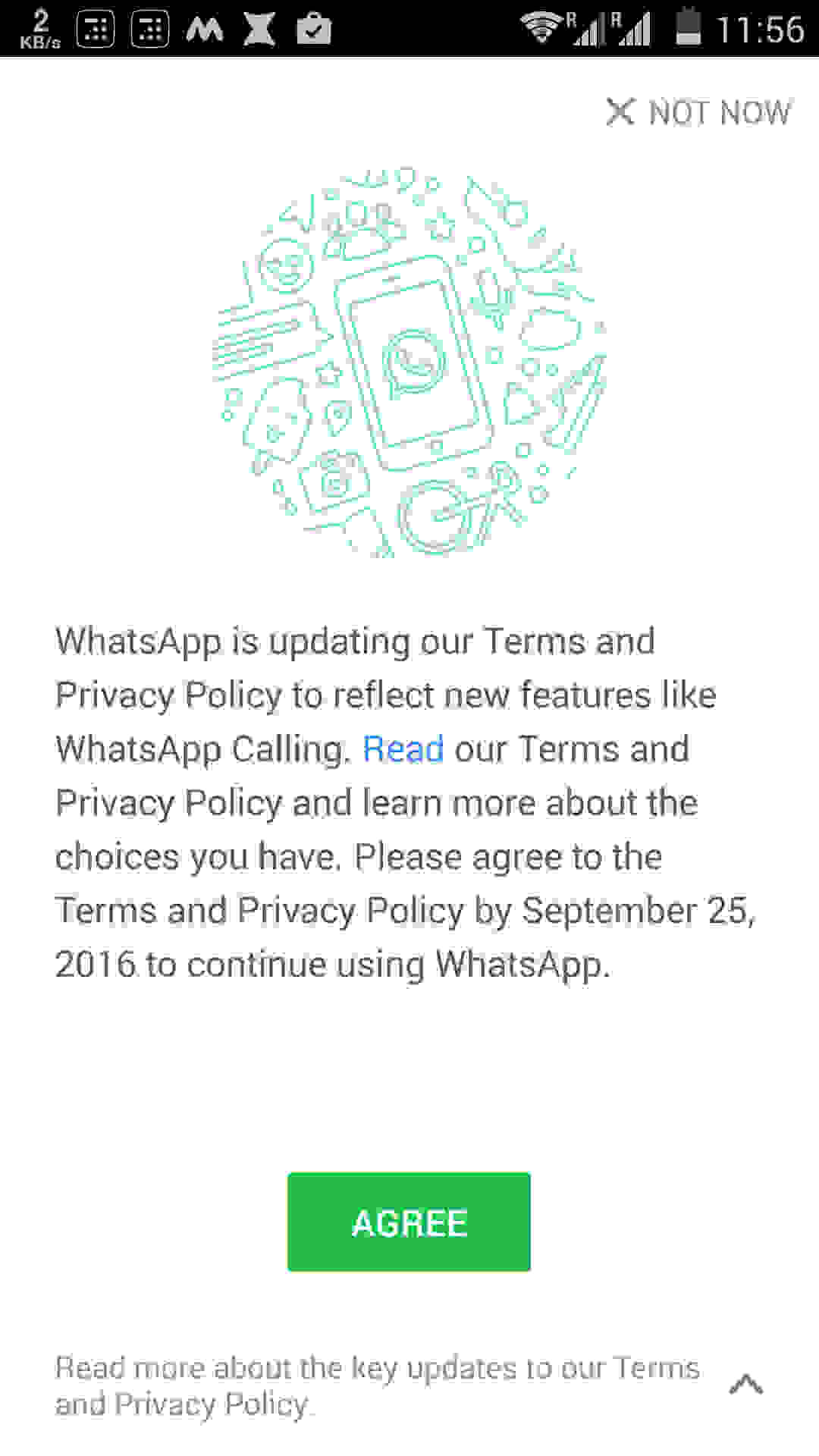 Untick the checkbox and tap "Agree". This would stop WhatsApp from sharing your phone number with Facebook.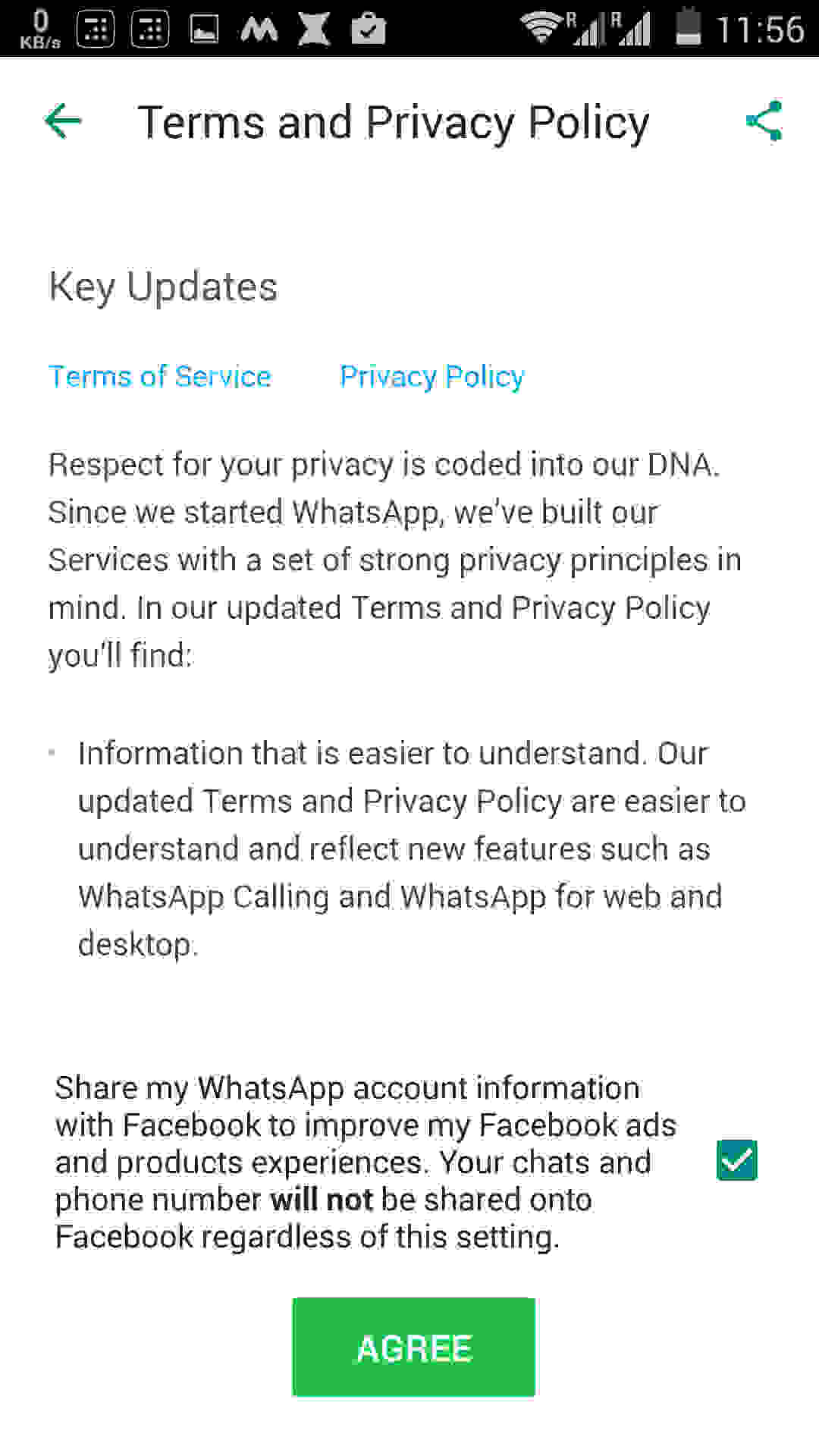 If you've already agreed to the updated terms and privacy policy. You can go to Settings > Account and Untick the box next to "Share my account info" within 30 days from accepting the updated policies. Using these methods you can stop WhatsApp from sharing your number with Facebook.
SMS-based text communication has been shrinking. It's only used by companies to deliver promotional messages and OTPs for two-factor authentication. Platforms like WhatsApp, with the advantage of end-to-end encryption, have decreased the SMS talks we used to have in the past. It seems they've have taken another move to eliminate the SMS completely.
If you have something to add, tell us in the comments below.
Also Read: How To Use New And Secret WhatsApp Font Right Now?