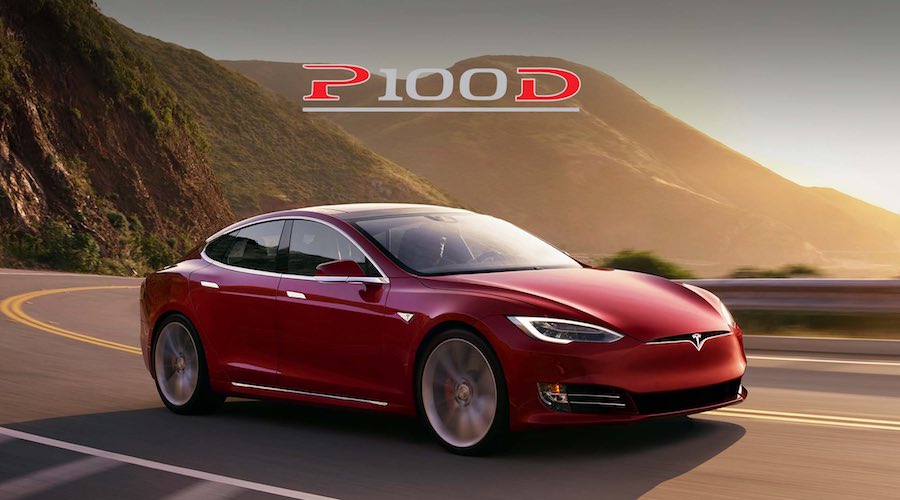 Short Bytes: The electric car company Tesla Motors has launched newer models P100D for its Model S and Model X featuring the Ludicrous Mode from the last year's P90D. They include a 100kWh battery that enhances acceleration and adds some extra miles to the range of the electric cars. Telsa Model S P100D with Ludicrous mode is the quickest production car with a 0-60 mph time of 2.5 seconds.
E
lon Musk's Tesla Motors has launched new juice for its all-wheel drive fancy electric cars. New P100D comes with Tesla's fantasized Ludicrous Mode, introduced last year with the P90D, making the Model S and Model X a powerhouse.
Model S P100D with Ludicrous mode accelerates to 60mph in just 2.5 seconds, a "giant leap" from 3.0 seconds last year. It's not something extraordinary but we must pretend as if it is because Telsa is promoting it as the "Quickest Production Car in the World". It is not the thing that I don't like Tesla cars, in fact, I love them. But these are not sports cars, so, an increase of a few milliseconds isn't enough to blow someone off. More admirable are Tesla Model S's autopilot mode and swimming skills.
The 100 kWh battery in the P100D models also supplements some miles and extends its range to 315 miles (EPA estimated) after a single charge "making it the first to go beyond 300 miles and the longest range production electric vehicle by far," – Team Tesla writes.
The seven-seater SUV Model X takes 2.9 seconds to go from zero to 60 mph and has an enhanced riding limit up to 289 miles.
Now, the real twist is in the delivery process. According to Tesla, the people who already own a Tesla P90D Ludicrous can upgrade to the P100D Ludicrous after paying $20,000. The ones who ordered a P90D Ludicrous equipped Tesla but haven't received it can add $10,000 to their bill can go for the P100D Ludicrous.
For the new buyers, the Model S P100D comes for a cash price of $134,500 and the Model X P100D is available for $135,500.
Tesla has revolutionized the automobile sector with its expensive electric cars. But Tesla's explanation behind keeping them expensive is to propel the development of lower-priced cars like the Model 3. Their Supercharger network across various parts of the world and their Gigafactory would be a definite advantage in the future.
Tesla's existence has forced other automobile biggies like BMW with i series, Mercedes-Benz with B-class, Audi with e-tron, etc. to get into the electric car business.
If you have something to add, tell us in the comments below.
Also Read: Bloodhound SSC: Building A 1000mph Car And The Great Minds Behind It