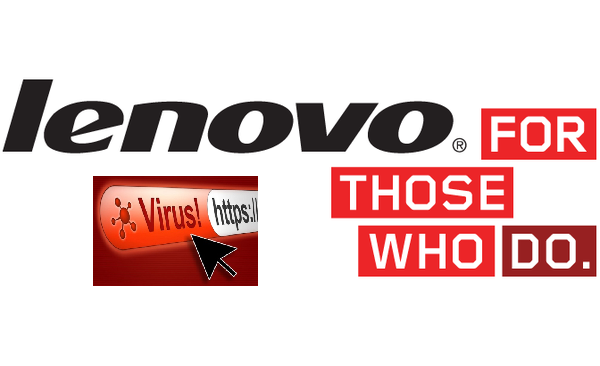 Lenovo, the World's largest PC maker, had pre-installed a virus-like software which makes the computer vulnerable to the hacking attacks. These laptops were recently shipped with a controversial software, known as Superfish, which was billed as a free "visual search" tool to find products online by scanning images and thus presenting similar products.
This software tracks your searches and browsing habits and shows extra advertisements on websites. Superfish works as an intrusive ad and hijacks and throws open encrypted connections helping the hackers to target you.
Lenovo has accepted the shipment of laptops with Superfish between September and December 2014. The actual number of affected laptops is unknown and since the pre-mentioned time period, the Chinese PC manufacturer has shipped more than 16 million desktops and laptops.
In a statement, Lenovo has told about the stopping the preloading of Superfish since January but it added that Lenovo had "thoroughly investigated this technology and (does) not find any evidence to substantiate security concerns."
Also read: Why Google Sold Motorola to Lenovo Only For $2.91 billion?
Here is a list of the models affected by Superfish:
G Series: G410, G510, G710, G40-70, G50-70, G40-30, G50-30, G40-45, G50-45
S Series: S310, S410, S40-70, S415, S415Touch, S20-30, S20-30Touch
Y Series: Y430P, Y40-70, Y50-70
U Series: U330P, U430P, U330Touch, U430Touch, U530Touch
Z Series: Z40-75, Z50-75, Z40-70, Z50-70
MIIX Series: MIIX2-8, MIIX2-10, MIIX2-11
YOGA Series: YOGA2Pro-13, YOGA2-13, YOGA2-11BTM, YOGA2-11HSW
Flex Series: Flex2 14D, Flex2 15D, Flex2 14, Flex2 15, Flex2 14(BTM), Flex2 15(BTM), Flex 10
E Series: E10-30
How to Check if Your Lenovo is Infected with Superfish Adware and Remove it?
To remove the Superfish adware and its traces, follow these simple steps:
Visit LastPass web tool and see if you're affected. You'll be displayed a message with an image on this web page.
Click the Windows Start Button and search Uninstall Program. Click on it. You can access this option also from Control Panel.
After launching this, Right-click on Superfish Inc VisualDiscovery. Select Uninstall.
You may be asked administrator password, provide it and proceed.
Removing certificates:
Click on the Windows Start Button and search certmgr.msc. Click on it and launch the program.
Click on Trusted Root Certification Authorities and open Certificates
Find the certificates with mentions of Superfish Inc.
Right-click on these certificates and select Delete.
To confirm the removal, restart the browser and revisit the LastPass tool and look for the image shown below as a confirmation.
---
 Share this post with your friends owning Lenovo PCs and tell them about it.
Stay tuned for latest how-to guides and technology news from fossBytes.
---