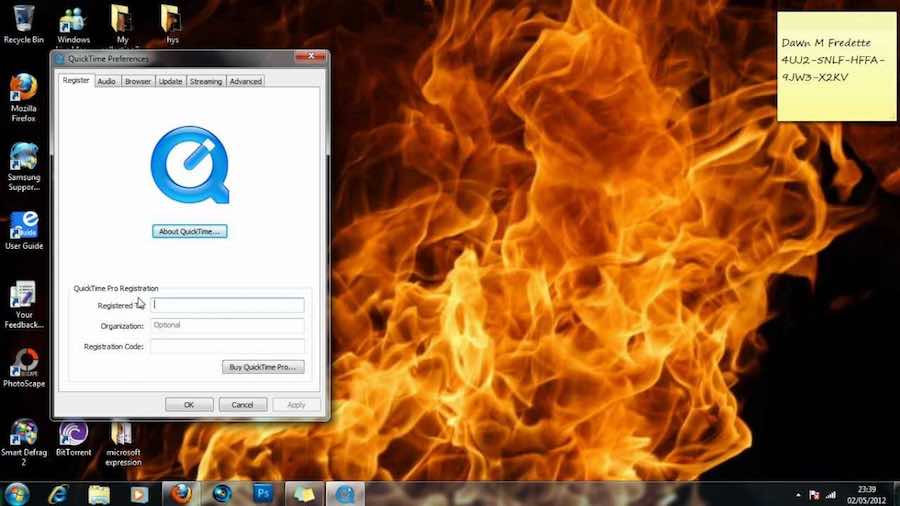 Short Bytes: A security firm Trend Micro has announced a call to action on the situation that Apple is deprecating QuickTime for Windows and won't be releasing security patches in future. The firm has disclosed two vulnerabilities in the Apple's multimedia software.
W
indows people aren't much into the QuickTime thing, although, it has been available for a considerable span of time. And now, there is no need to let QuickTime consume even a byte of memory on your Windows machine. That's because Apple isn't much interested in updating the software or releasing security patches.
Announcing an urgent call to action, the security firm Trend Micro has reported two vulnerabilities in the Windows version of QuickTime that could be used to take over a Windows machine. However, no attacks involving these vulnerabilities have been indicated by Trend Micro. The only upside to this situation of threat is that to get attacked, a user will have to open some link or an infected file. That reduces the chances of one falling prey into the hands of some hacker.
This announcement is a part of Trend Micro's Zero Day Initiative and it incorporates guidelines for public disclosure of threats and vulnerabilities if a vendor stops releasing updates and security patches for its product. "And because Apple is no longer providing security updates for QuickTime on Windows, these vulnerabilities are never going to be patched." – writes Christopher Budd in a blog post. These vulnerabilities don't concern OS X users and their system won't be affected.
QuickTime was earlier used by Apple's iTunes to play media content on Windows machines and it was required to watch movie trailers and videos on Apple's website. It is a proprietary extensive media framework released by Apple in 1991.
A similar situation of panic was observed when Microsoft ended support for Windows XP, but still, it has a market share of around 10%. It is wise to kick out all the applications and software for which the support cycle has reached its termination point.
Uninstall Apple QuickTime ASAP by going into Programs and Features in Control Panel. Select QuickTime and then click Uninstall.
Read more about Apple: