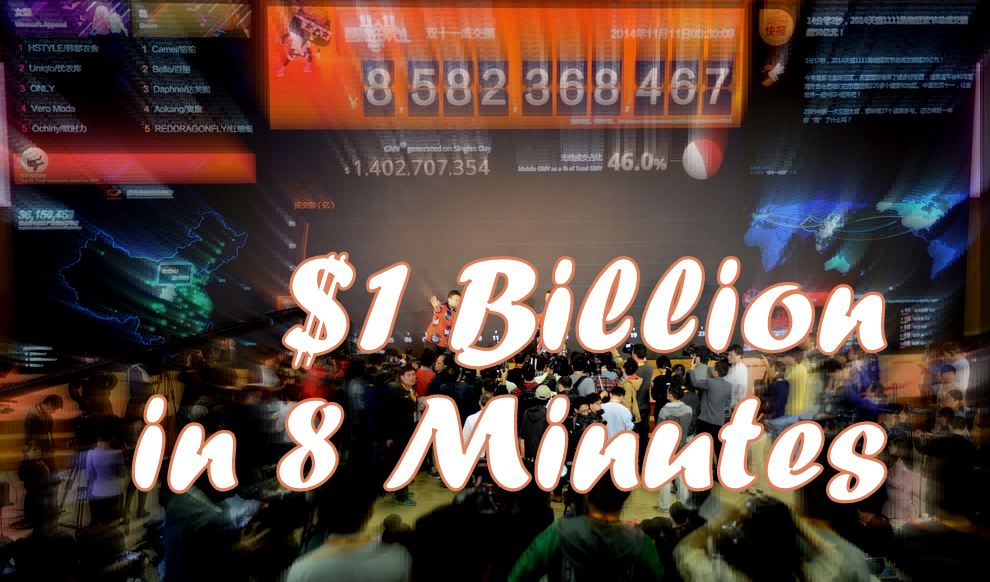 Short Bytes: Chinese shoppers have smashed their own previous sales record by spending $1 billion in just eight minutes on Singles Day. Read more and know some more interesting facts about this world record.
T
hanks to the world's biggest shopping event, China has smashed its own previous online sales record on Singles Day. Chinese online retailer Alibaba's sale has helped the Chinese people spend $1 billion in just eight minutes.
For those who don't know, Singles Day is China's annual online shopping day. This event has gained popularity since the year 2009 and it's held on November 11 each year.
This year, Chinese customers surpassed last year's record by $5 billion. Last year, about $9.3 billion was spent on the online shopping.
Thanks to Alibaba.com, here are some facts about this year's Singles Day that will blow your mind away:
In 8 minutes, the Chinese online shoppers spend $1 billion
In 24 hours, the shoppers spent $14.3 billion on Alibaba.com
In just 18 seconds, the sales exceeded RMB 100 million ($15.72 million)
Alibaba founder Jack Ma introduced Singles Day in 2009, also called Double Eleven as it falls on 11.11.
Compared to China, USA's biggest ever day for online spending was December 1, 2014. Also known as Cyber Monday, it witnessed a sales of $2.04 billion.
At one time, the maximum number of shoppers online were 45 million.
Have something to add? Tell us in the comments below.