Hyundai Kona was first launched in 2017 as a sub-compact SUV. Two years later, in 2019, the company introduced the hybrid Hyundai Kona for the European market. The compact SUV is also available in India as well as in the global market as a fully electric SUV.
The hybrid variant of Hyundai Kona offers a combined fuel-efficiency of 56 MPG with up to 67 MPG during the most optimized conditions.
The hybrid powertrain of the all-new Hyundai Kona is engineered to provide maximum efficiency and better driving experience.
Let's figure out more about the power source of the hybrid Kona.
2020 Hyundai Kona Hybrid
Hybrid Powertrain
Under the hood is a 1.6-liter GDI engine combined with a 32 kW electric motor. Together this hybrid powertrain produces around 140 BHP and a peak torque of 265 Nm. The engine meshes with a dual-clutch transmission system designed explicitly for Hyundai Kona. The compact hybrid SUV has a top speed of 115 mph (185 km/h).
Hyundai Kona operates in two driving modes: Eco and Sport. The driving mode is, by default, optimized to Eco mode. However, it can be changed to Sport mode for the experience of a peppy performance.
In sports mode, the gears change frequently, and steering becomes more responsive. Additionally, drivers can also select gears manually through the paddle shift in sports mode.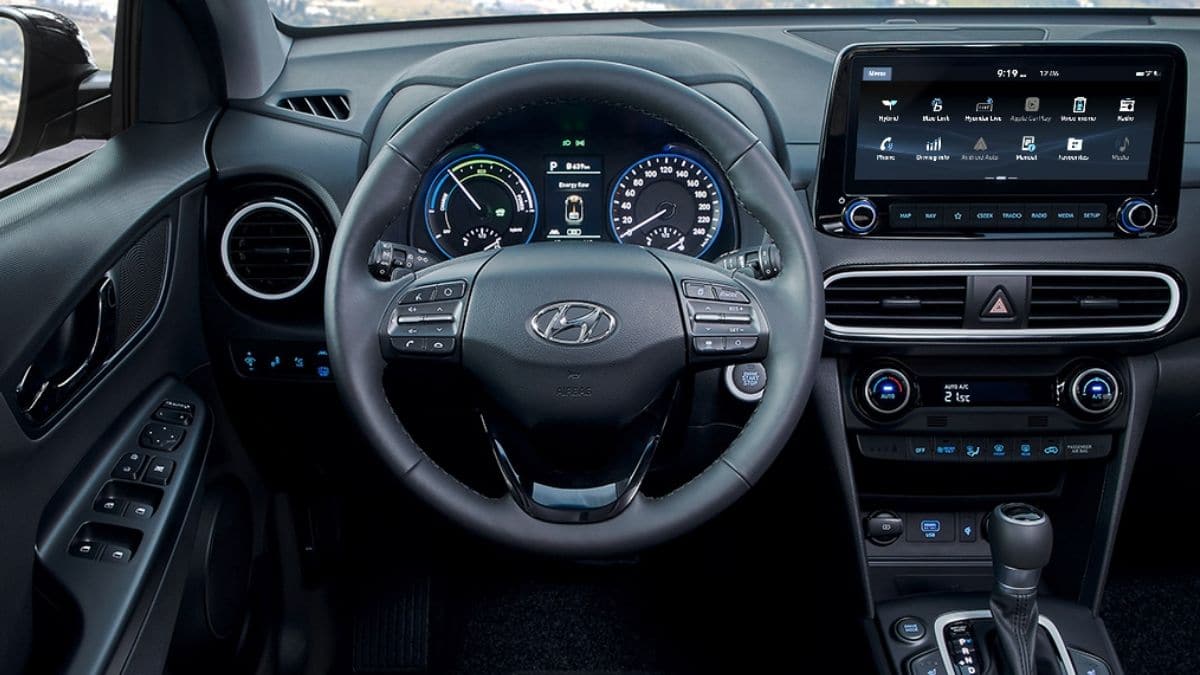 The smart eco-driving assistance in Kona allows it to provide maximum fuel efficiency. It uses the regenerative braking system to charge the electric battery when the vehicle decelerates.
Smart Safety Features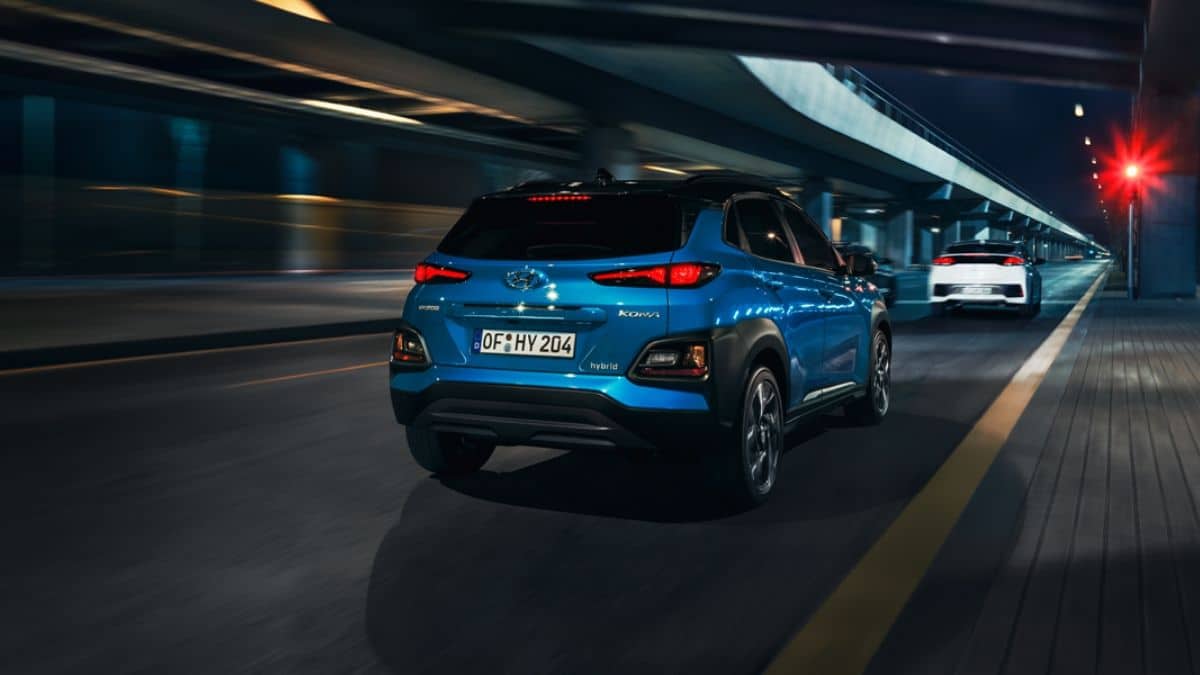 In addition to all the necessary safety features like ABS, Airbags, Hill-Assist Control, and Electronic Stability Control, it comes with an active safety package.
The active safety package includes features like Lane Keep Assist (LKA), Driver Attention Alerts (DLA), and much more. Furthermore, there is an optional adaptive cruise control feature.
Apart from this, the company provides a five-year mileage warranty and up to eight years of battery warranty.
If you want to buy but restraining yourself from going out due to coronavirus then don't worry; With the new Hyundai click to buy facility you can book it online.