At the 2019 Games Developer Conference, Google unveiled its much-anticipated cloud gaming streaming service called Stadia. The company will be using its vast network of high-performance server infrastructure to create a service like "Netflix for Games."
At launch, which will take place at some point in 2019, the players will be able to play games at 4K and 60fps in Chrome. Later, the quality will go as high as 8K and 120fps. You can read more about Stadia and its features in this dedicated post.
Now moving on to the part that's bound to spark the interest of Linux users and open source enthusiasts. First, you'll be able to run any supported AAA gaming title on your Linux laptop running Google Chrome.
It's important to mention that running games via Stadia don't need any kind of hardware acceleration, so it doesn't matter if your computer's graphics driver is capable enough to play the game or not.
On its Stadia Dev blog, Google has mentioned that it decided to use open source technologies for Stadia as it has a long history of open source collaboration and contributing to different projects. Its own homegrown open source projects like Dart, TensorFlow, Chromium, Go, etc., are widely used in the industry.
Given the dominance of Linux in the cloud, it's not surprising that Google has chosen Linux as a base for Stadia. Moreover, it has used the open source Vulkan API for 3D graphics and computing. Some of the other critical open source components being used for Stadia are LLVM, DirectX Shaper Compiler, GAPID, Radeon GPU Profiler, And RenderDoc.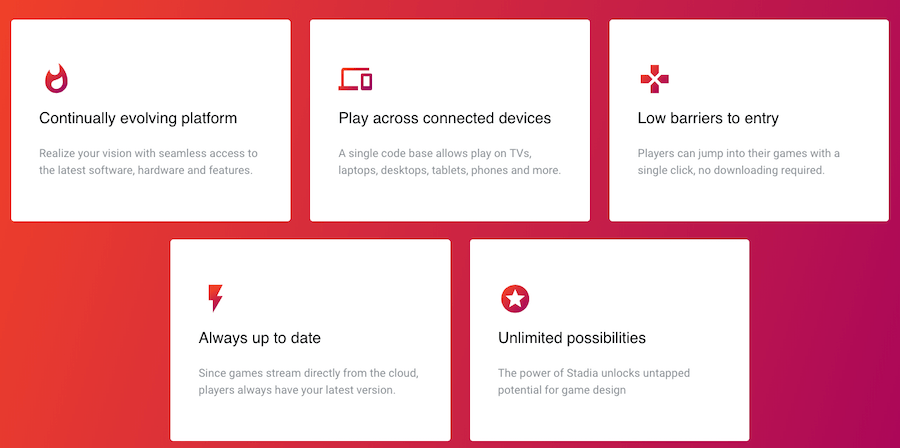 Google has also mentioned that a big reason for choosing AMD as its GPU partner is the availability of open source drivers and tools. The company is using an AMD-designed custom x86 GPU clocked at 2.7GHz that delivers 484GB/s transfer speed and 10.7 teraflops of computing power.
The other specs of the AMD GPU are 16GB of video memory and 9.5 MB of L2 + L3 cache. You can read more about AMD's GPU and open source graphics technologies being used by Stadia in this blog post.
To sum it up, if Google Stadia is reasonably priced and able to deliver a great performance on Chrome for Linux, it could surely change the Linux gaming landscape. It should be a good enough reason for gamers to shift to Linux and enjoy a seamless gaming performance on an open source platform. There are concerns like latency and lack of ownership of games, but they won't matter much if Google is able to market the highlights of Stadia and deliver competitive performance.
What are your thoughts on Google Stadia? Do the lack of game ownership and Google's constant tracking trouble the open source enthusiast inside you? Share your views in the comments and keep reading Fossbytes.