Google is reportedly working on a Reading Mode for its Chrome browser for desktop. It would be another feature after Dark mode and Tab card Previews that Google has recently copied from browsers like Microsoft Edge and Vivaldi.
In a bug report published on Chromium.org, Reading Mode was mentioned that would work on different platforms like macOS, Linux, and Windows. As of now, the Reading Mode feature is only available Chrome for Android and Google wants to make this feature available on all the platforms.
Not much is known at the moment, but the bug report says that the Reading Mode would be made compatible with other operating systems as well.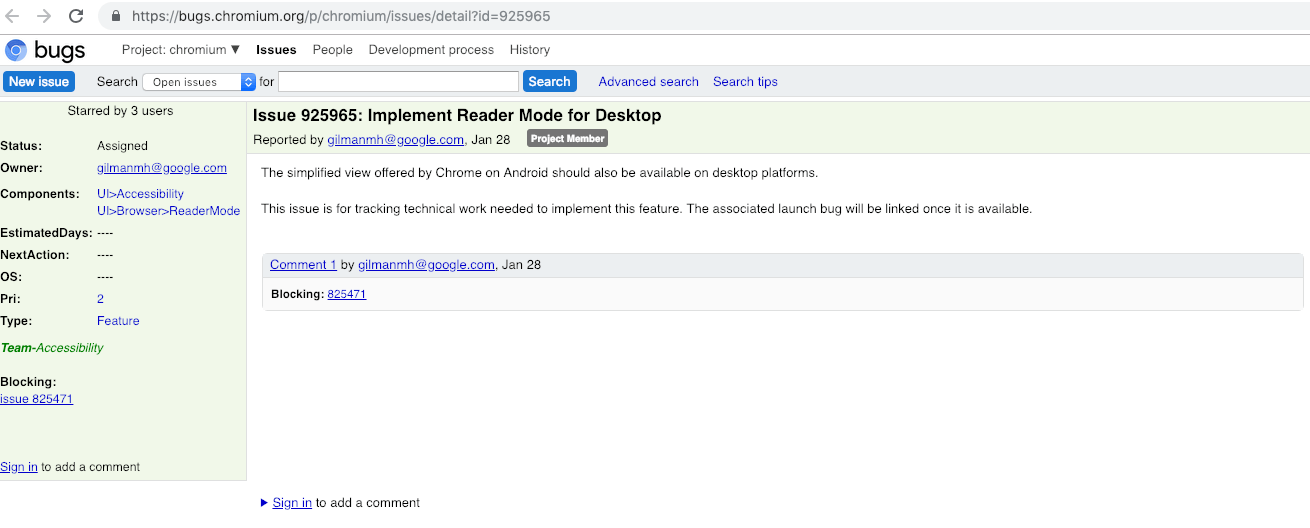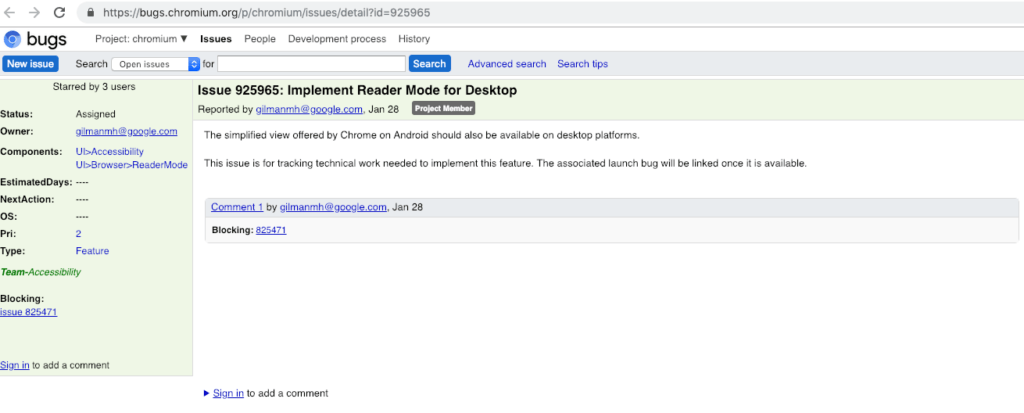 The feature is available on Mozilla Firefox, Microsoft Edge and Vivaldi. It offers a distraction-free, book-like reading experience to users by removing advertisements, sidebars, menus and other elements from a webpage.
We do not know the exact time period when Google would make the Reading Mode available, but we know that the feature has entered the development mode and could soon be available in the Canary build of the browser.
Additionally, Google has also added an experimental dark mode in the recently released beta version of Chrome for Android.