The blue dot on Google Maps usually calibrates a few meters away from our real position, much to our annoyance. Hence, making the navigation feature unreliable, at times.
Last year at Google I/O, the company teased augmented reality in Google Maps that would radically improve the accuracy of the navigation system. Now, Google is allowing some of us to test an early version of the Google Maps AR.
David Pierce of the Wall Street Journal was one of the lucky ones. As he describes it:
"Upon turning on the navigation, there is a "Start AR" button on Google Maps, that gives a real-time view using the camera."
The app then uses the GPS and the Street View Data to precisely locate the user. As soon as the user starts moving, the app starts to show 3D arrows on the phone's screen. "It was as if Maps had drawn my directions onto the real world, though nobody else could see them." writes Pierce.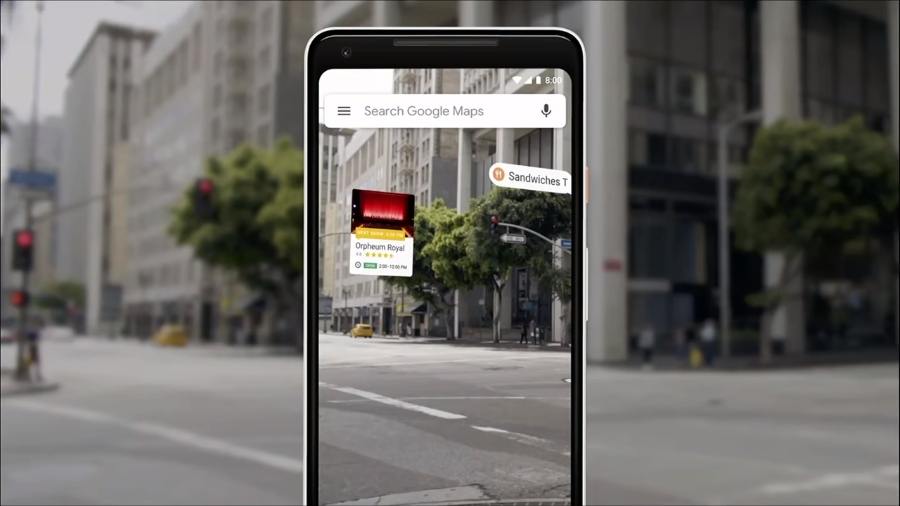 Rachel Inman, Google user-experience lead on the AR project, told David that the feature isn't meant to be the primary navigation system. It's for places where one couldn't tell what the navigation icon is trying to convey. For instance, "I am getting off the subway, where do I go first?" she said.
Since the feature will tend to put an impact on the phone's battery, the app frequently switches to a standard map when one lowers the phone. Google says there are still a few tweaks left before the public release. While there is no timeline on the feature, it's safe to assume that the beta version will roll out this year.