According to XDA Developers, Google Play Store might soon introduce a subscription service called "Play Pass." This paid subscription will most likely let you access all or selected number of apps on a monthly fee basis.
The first evidence was found by XDA Recognized Developer Quinny899, who spotted an in-development Play Store feature called "Play Pass" while digging around the app using the Xposed Framework.

Even though setting the feature flag to "true" didn't reveal anything new in the Play Store, but on decompiling the code related to Play Pass hinted towards a subscription service.
Now another evidence of this upcoming feature was found in Google Opinion Rewards.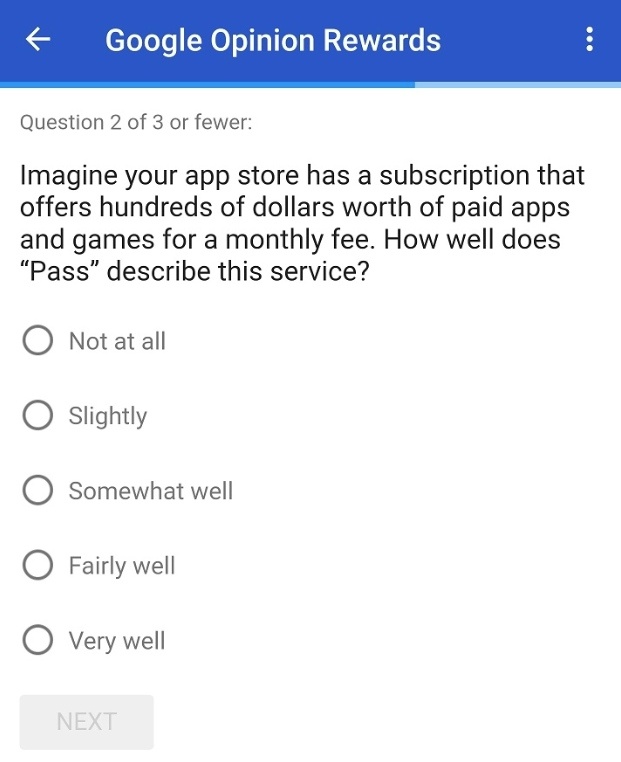 A user was asked to "imagine an unnamed app store that has a subscription that offers hundreds of dollars worth of paid apps and games for a monthly fee." The question asked the user to explain if the word "Pass" is suitable for such a service.
Taking both incidents into account, it is safe to assume that a Google Play subscription may be on its way. Given that Google has previously sent surveys about new products or services in testing, it could be the same this time as well.
That being said, there is also a possibility that the feature may not see the light of the day as it is still in its testing phase.