Just a while ago, Apple announced its new 13-inch MacBook Pro with the Magic Keyboard, which does away with the butterfly keyboard and brings the era of scissor-switch keys.
It's worth noting that Apple has doubled the base SSD storage across all models of the new 13-inch MacBook Pro.
The top-end mid-2020 MBP models now feature 10th generation quad-core Intel CPUs and 16 GB LPDDR4X RAM as standard. However, you can grab the base model running a 1.8Ghz 8th Gen Intel Core CPU with 8GB LPDDR3 RAM for $1299.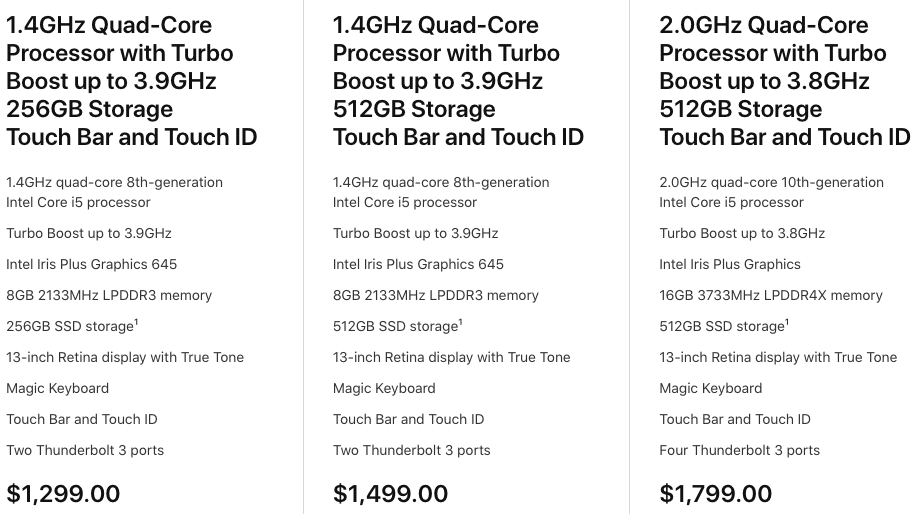 But one of the biggest highlights is the new keyboard. It took five years worth of complaints for Apple to ditch the unreliable butterfly keyboard. What's impressive is that Apple managed to upgrade its entire laptop lineup from butterfly to scissor switches in just the last six months. The company has already added the refreshed keyboard to the 16-inch MacBook Pro and the 2019 MacBook Air.
The new Magic Keyboard continues to sit below the Touch Bar, instead of traditional function keys. Also, the Thunderbolt 3 ports are compatible with Apple's Pro Display XDR at full 6K resolution.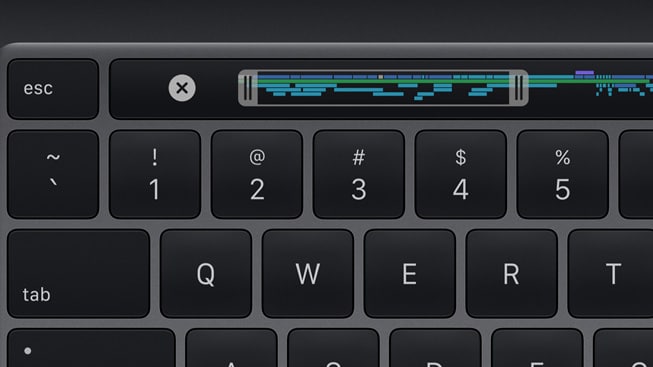 The base model of the previous 13-inch MacBook Pro offered only 128GB SSD. But all the MacBooks in the refreshed lineup offer at least 256GB. You can take it up to 4TB as build-to-order upgrades.
The $1799 configuration includes 16GB RAM as standard and features quad-core Intel Core i5 processor clocked at 2.0Ghz and 512GB SSD storage.
As far as the physical design of the new 13-inch MacBook Pro is concerned, it still has the same screen size and large screen bezels as the previous generation.
You can order the new MacBook Pro from today, the price starts at $1299. But the education customers can get the base model for $1,199.