Until now, the year 2018 had been all about the security of user data and its misuse by big tech giants. In the past where advertisers profited from our data through targeted marketing, the recent European Union GDPR regulations and Cambridge Analytica scandal forced the corporations into updating their privacy policies. In short, adding restrictions on advertisers thus prompting more digital data control for users.
In the aftermath, Google which supposedly affirms with the company's vision of users at foremost priority revealed new Ad settings through its blog. Predominantly for users, the step is to add more control over the valuable data and to add more transparency between the advertisers and the users.
Note: If you still haven't received the pop-ups laid out by Google to access the ad settings, click here.
Moving on, let's see how we can have greater control over targeted advertising:
Turning off Ad personalization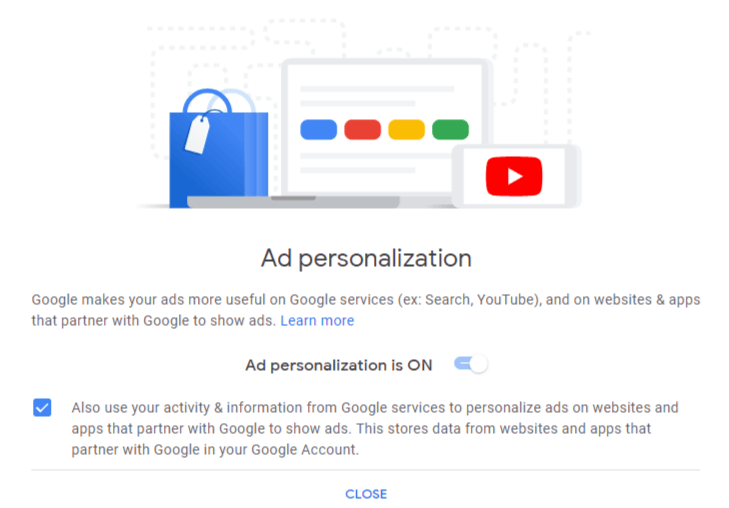 The first thing you will encounter is an option to turn off Ad personalization completely. Hence, you will no longer be receiving ads based on your activity in Google Search, Youtube, also other advertisers such as e-commerce websites like Amazon, Flipkart, etc.
Just below the Ad personalization, click on More Options and untick the checkbox if you are looking for complete secrecy of your activity.
Well, before we all get too happy, there is a catch – you cannot go entirely off the radar. You will still receive ads, but that may or may not be relevant to you.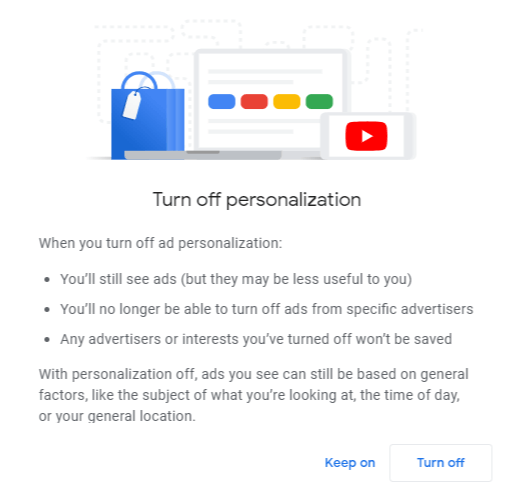 Indeed, it is possible that you will miss out on few integrated features if you disable ad optimization. Therefore, you can be more specific with another option:
Switching off specific ads
A more sophisticated addition to the new Google ad settings is that you can mute advertisements of particular advertisers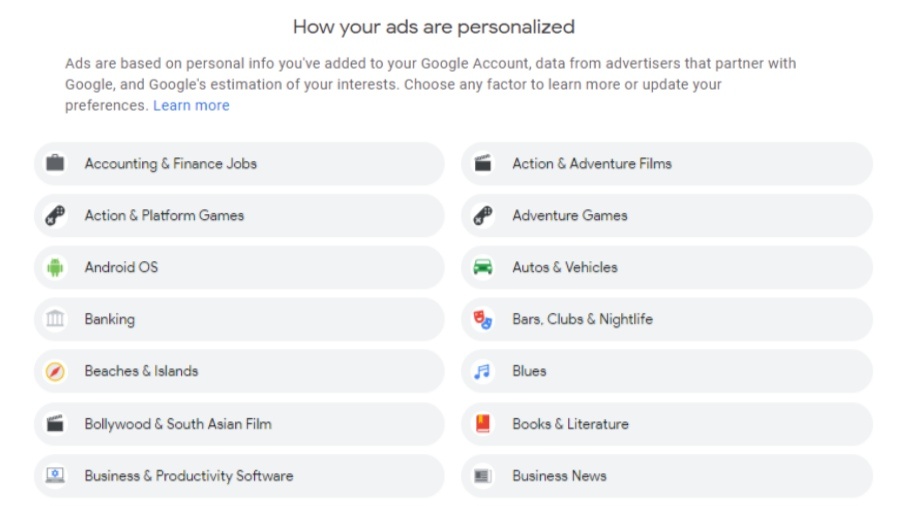 Choose from the list of the advertisers which frequently get on your nerves.
Move over and click on the 'Turn Off' button appearing on the new window.
Other than focusing on specific advertisers, Google advert page offers you the choice of removing advertisement of interests and hobbies altogether such as Movies, TV shows, Home and garden, Fitness, etc.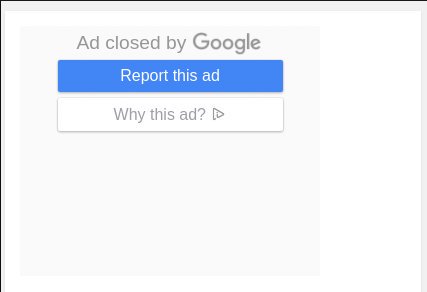 Google's why this ad? which came in 2012, has also received some new improvements. Previously, Why this ad information box was only available on Youtube, but now it has expanded over other Google platforms such as Search and Gmail
An advantage for the Google users is that Google advert page is now easily accessible and users can identify which advertisers have access to their data.