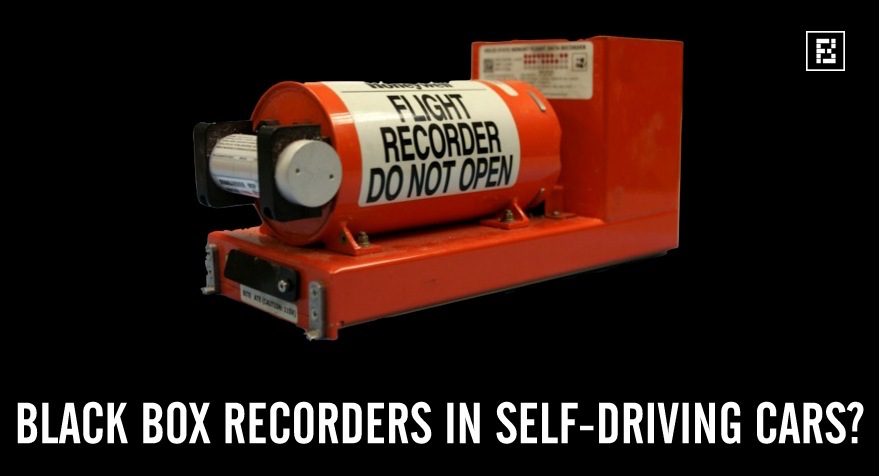 Short Bytes: The transport ministry of Germany has submitted a draft which would make it mandatory for all the car manufacturers to install black boxes in their self-driving cars. This event could be seen in relation to the recent Tesla Model S fatal crash while it was on autopilot.
T
esla's
Autopilot feature
video was one thing which gave us goosebumps and made us fascinate about the Model S. But the recent car crash involving a Tesla Model S on Autopilot mode wasn't the thing that our ears wanted year anytime.
The accident did put a question mark on the security offered by these intelligent cars. Is it the right time to ride on these self-driving mechanical horses on public roads? No one can really answer this dilemma as of now. We can't forecast whether the intelligent autopilot functionality given to the car or the driver sitting inside is at the fault. Possibilities of the mistake committed by other drivers should also be taken into consideration before blaming a modern technology for the cause of a fatal event.
The debate over this topic is not going to end any sooner for sure. But the recent tesla car crash event seems to have made an impact on the German government.
Reuters reports that the transport ministry of Germany is preparing a new draft. If passed, this would make it mandatory for all self-driving cars to have a black box installed. Similar to the ones in airplanes, the black box would keep the data concerning to the car, like when was the car on autopilot, or when was the car in control of the driver, and other details about the running condition.
The proposal submitted by Alexander Dobrindt, the transport minister, allows the driver to not to pay attention to the car while it is on autopilot mode but the driver has to remain seated all the time in order prevent a situation of an emergency.
The bill planned by the German government is surely a wise move, considering the fact that we can't rely entirely on the capacities of the autopilot systems and self-driving cars–like the ones built by Google which hit the roads in California last month–that are currently in development phase and are new to the traffic system.
Watch the Tesla Autopilot in action:
What do you think about Tesla's Autopilot System? Tell us in the comments below.
Also Read: Elon Musk: "Your Tesla Model S Can Also Be Used As A Boat"