After Ubuntu 21.04 Hirsute Hippo's scheduled release earlier this month, System76, the maker of Pop!_OS, is all set to launch their upcoming Pop!_OS 21.04 COSMIC in June. For starters, Pop!_OS is one of the most popular Ubuntu-based Linux distributions that has taken the Linux community by storm in the past couple of years.
In this article, let's look at all the new features that Pop!_OS 21.04 COSMIC will bring to the table. Let's start with the most exciting features first:
Pop!_OS 21.04 COSMIC Desktop Environment Features
UI Redesign
COSMIC is based on GNOME and will come with a refined and redesigned desktop experience. According to System76, many of these redesigns make Pop!_OS efficient and easy to use.
Bear in mind that these UI changes are not yet finalized, and the end product might look different.
Separate Workspaces And Application Views
The activities overview has been split into two views – Workspaces and Applications.
For starters, Workspaces allow you to view and work in multiple windows, whereas the Application view views the installed apps and lets you pick and open one.
According to the System76 blog, they did this because they found out that GNOME users usually pause in their task after opening the Activities Overview.
This revamped view allows you to access the App picker in just one click while staying less visually distracting.
The Dock
Most of the Pop!_OS users, including myself, use Dash to Dock because, why not? It gives the desktop a cleaner and a better look. Hence, COSMIC will come with a built-in Dock that you can enable and customize in the settings.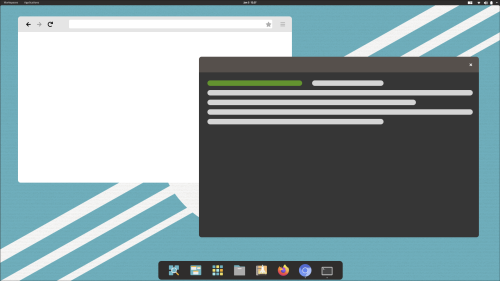 Users can configure the dock's position (Right, left, bottom) and the stretch. And, of course, it will also have an auto-hide functionality.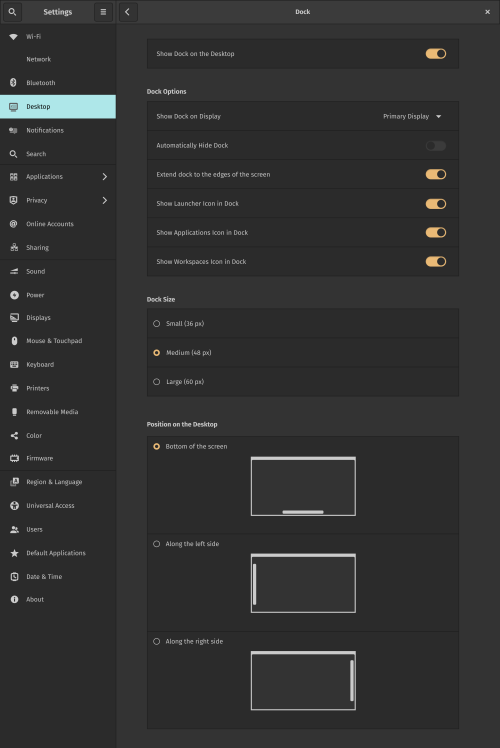 System76 also shared that users will be able to minimize windows to the dock, and we don't know what this exactly means but, stay tuned for future COSMIC updates.
Remapped Super Key
The Super Key in COSMIC activates the launcher, which can launch applications, execute a command, or calculate an equation.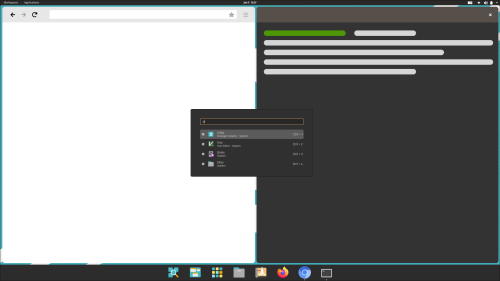 You can also change the Super Key's default behavior and set it to the app finder like in GNOME.
Apart from this, Pop!_OS will now have two workflow options – Mouse Driven for typical desktop users and Keyboard Driven for shortcuts enthusiasts. Again, we don't know how they'll implement it, but we know that it's going to be an exciting release overall.
Sadly, you cannot try out Pop!_OS 21.04 yet, but you can visit the official Github repository for more insights on what's going on in the COSMIC project.