After thirty-six hours of agonizing wait, Fortnite is finally back online with a new season — Fortnite Season 11 aka Chapter 2.
Following the Fortnite black hole that consumed the entire island, we are witnessing an entirely new map with over thirteen different areas. We are looking at more mountains, dense forests and even lakes, beaches and more.
While there is much to explore, a previously leaked trailer suggested that the new map will also include swimming, fishing and a lot of boats.
Fortnite chapter 2 is already available for download on all the major platforms. Bear in mind that the file sizes are extremely heavy; 5.27GB for mobile, 13GB for consoles, and 14.9GB for PC.
What was Fortnite Black Hole all about?
A day before yesterday, precisely at 2:00 PM EST, the biggest battle royal game went down after concluding the Season 10 and people went nuts!
Over millions of users tuned to live streams of Fortnite players looking at a black hole that seemingly consumed the entire Fortnite map. Only a handful of people were able to witness the unfolding of the event "The End" in real-time.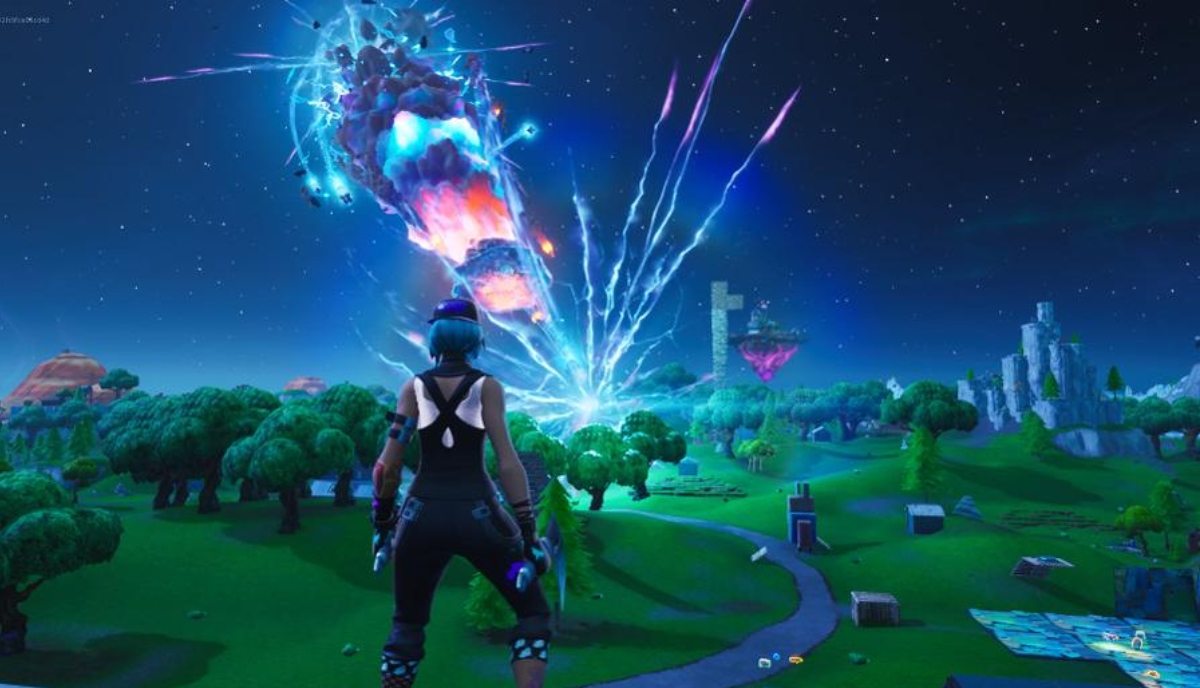 The event started off with the Alien visitor launching the rocket into the sky, he had built on the top of Dusty Depot. The sky exploded and rifts began to appear in the sky, followed by dozens of small missiles coming out of from the above.
Soon, the small missiles formed a giant rift that brought back the meteor that was initially seen at the start of the Fortnite Season 10. The meteor collided into the vault and soon enough the entire Fortnite map was sucked into a black hole.
After that, the opening screen of the Fortnite game was just a beautiful live image of the black hole until now.
Fortnite Chapter 2 begins
Just before Fortnite players were about to go insane, Epic games launched the Forntnite chapter 2 leaving all the players at peace.
Twitch and YouTube streamers have already started playing the new map. You should do the same!