W
indows 10 Build 17040 is now out for Insiders in the Fast ring. The latest Windows Insider Build mostly targets minor changes, bug fixes, and highlights problems. But still, there are a couple of new changes which might gather your attention.
Shape-writing input for touch keyboards now supports wide touch keyboards in Build 17040. The feature that arrived with Windows 10 FCU was only available for one-handed keyboards earlier.
Build 17040 improves the gesture recognition capabilities by changing the insertion gesture. Now, it looks like a caret symbol which is used to add space between two words or letters. A new Commit gesture has been added to erase a complete line just by drawing a 90-degree angle at the end of the text.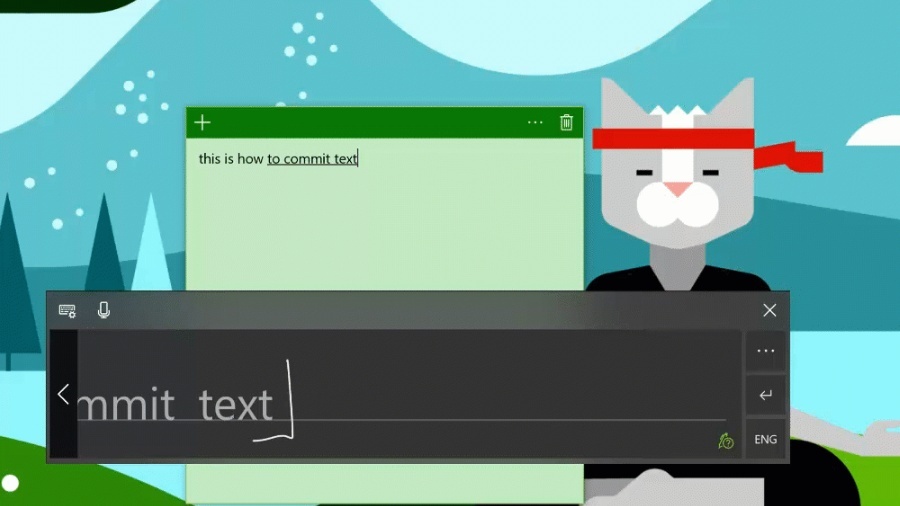 Further, similar to what was done for other languages in the previous Build, the button layout for Chinese (Simplified) Handwriting is improved in the Build 17040.
A change to Windows 10 Settings allows you to adjust SDR brightness on displays running in HDR mode. If you are having an HDR-capable monitor, you'll find the options called "HDR and advanced color settings" in Settings > System > Display.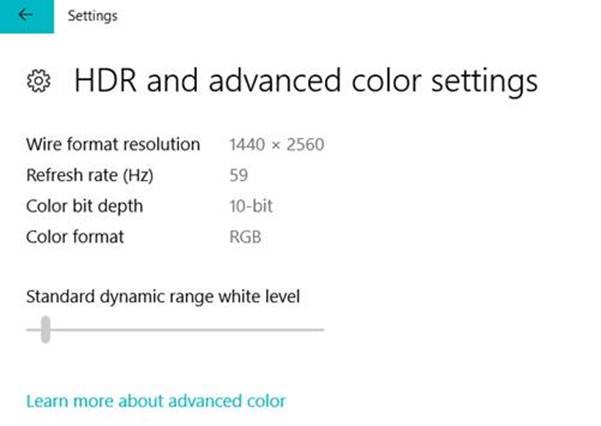 With Windows 10, Microsoft is slowly trying to make 'Settings' as the one-stop solution for all of the users' needs. So, another wave of change is in the Settings app — now the options such as "change cursor thickness", "change pointer size and color", and "change touch feedback" are now present in the Ease of Access Settings in Windows 10 Build 17040.
An Activity history option, which is used by Cortana to pick where you left off, has been added to Settings > Privacy. Now, you can manage your Activity history there. The Collections icon in Cortana has received an update.
Further, Microsoft has made various fixes, but some known issues are yet to be repaired. These include users facing broken functionality in Mail, Cortana, or missing features like Windows Media Player. For now, Microsoft says affected users should follow this Feedback Hub post.
A bug prevents Cortana from sending all the notifications in the latest Build; reminders are not affected. Also, the Properties dialog for This PC has stopped working, and it can't be triggered from the context menu.
For the full list of updates and changes in Windows 10 Build 17040, you read the official blog post.