Ferrari, one of the most famous sports car makers, is still not ready for its first all-electric car. The Italian automaker believes battery technology still needs improvement to meet the company's reputation.
Enrico Galliera, the chief commercial officer of Ferrari, said the company would not venture into the EV market until 2025. Enrico told Autocar, "We firmly believe that battery technology is not yet developed enough to meet the needs of a supercar."
The company says it will not rush to make an electric car as its competitors enter the market.
Additionally, Galliera said as soon as battery technology develops that will be good enough for the company's reputation, Ferrari will make a fully-electric supercar. However, technology is the key factor.
Ferrari will not make any electric vehicles just for the sake of an electric tag, Galliera added.
It is important to note that last year Ferrari launched its first PHEV (Plug-in Hybrid Electric Vehicle), the SF90 Stradale.
Ferrari SF90 Stradale: A Hybrid Vehicle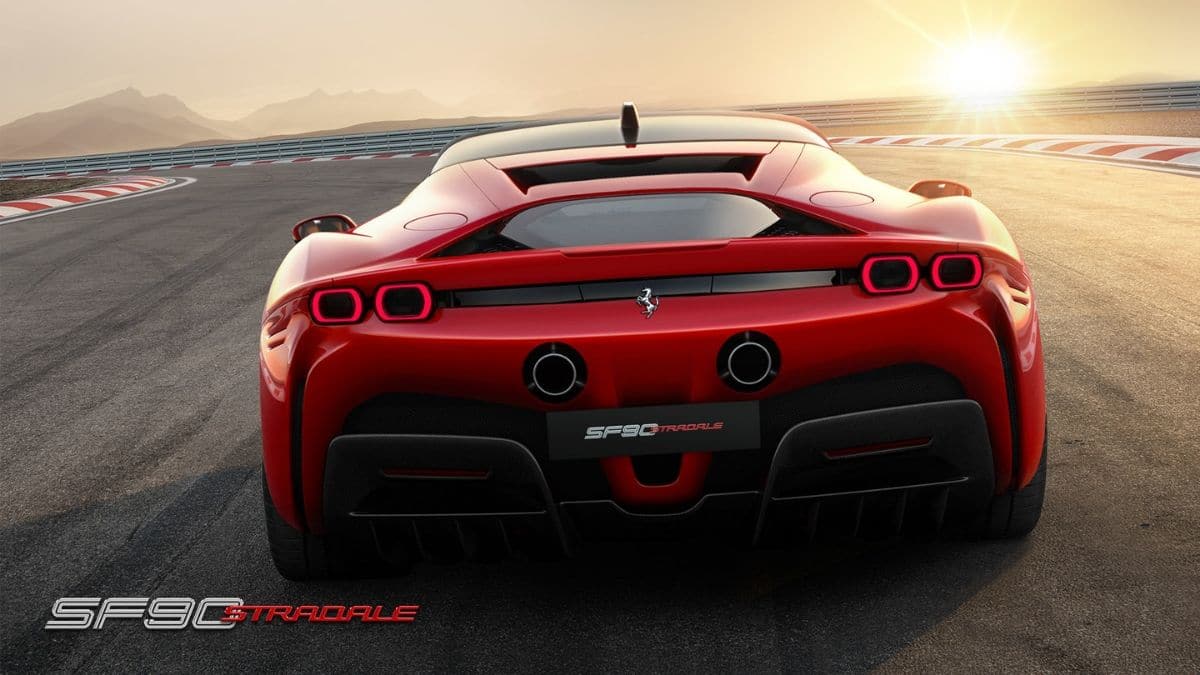 Ferrari SF90 Stradale is powered by a 4.0-liter twin-turbocharged V8 engine and a 7.9 kWh lithium-ion battery. It has a combined output of around 986 BHP and 800 Nm of peak torque.
The hybrid supercar can sprint from 0 to 100 km/h in just 2.5 seconds and has a top speed of 340 km/h. In electric mode, it can travel up to 16 miles or 25 km.
Galliera mentions that SF90 Stradale has received a good response from buyers. The positive emotions regarding the hybrid Ferrari mean that the consumers are open to electrification.
There are people who like to leave their homes silently in electric mode and hear the sound of Ferraris on the highway. However, there won't be any option to feel the exhaust notes when it will be an all-electric Ferrari.
Maybe it can provide a fake exhaust sound feature just like we saw in the Chinese electric SUV Xpeng G3.
Final Thoughts
It's nice to hear that Ferrari wants to bring innovation to battery technology. However, saying the battery technology is not good enough for Ferrari sounds rather misleading.
If you look at sports cars like Tesla Roadster and Rimac Two you will get the answer. Both supercars have jaw-dropping specs. Tesla Roadster can accelerate from 0 to 100 km/h in 1.9 seconds whereas Rimac Two can do it even quicker in 1.85 seconds which is quicker than any other Ferrari.
Apart from blistering acceleration, the Tesla Roadster has a top speed of more than 400 km/h with an electric range of 620 miles (approx. 1000 km). Moreover, features like Tesla's autonomous driving are industry-leading.
These cars will likely launch in the coming one or two years, which is still a lot earlier than the year 2025, Ferrari seems so fixated with.
Based on the current trend, waiting so long to enter the electric market could prove to be a mistake. Currently, Tesla already has a huge lead in terms of battery efficiency over its competitors. By 2025, it could take over a huge market share.
Even small companies have made some impressive electric supercars like Apex AP-0. The silver lining here is that at least we have a future date when we can expect a fully electric Ferrari.