Here we have the first look of Apex AP-0, a fully-electric supercar designed and engineered in Britain. As per the sources, the car will first hit the roads in 2022, with a price tag of £190,000.
This electric supercar has got some cool features and performance that is enough to give any supercar a competitive edge.
Being an electric car, it's astonishing that the vehicle weighs only 1200kg. That too with a 90kWh li-ion battery pack weighing 550kg itself.
The car has a lot of carbon fiber components, making it a lighter vehicle even after carrying a 550kg battery.
Electric Supercar Apex AP-0: Everything You Need To Know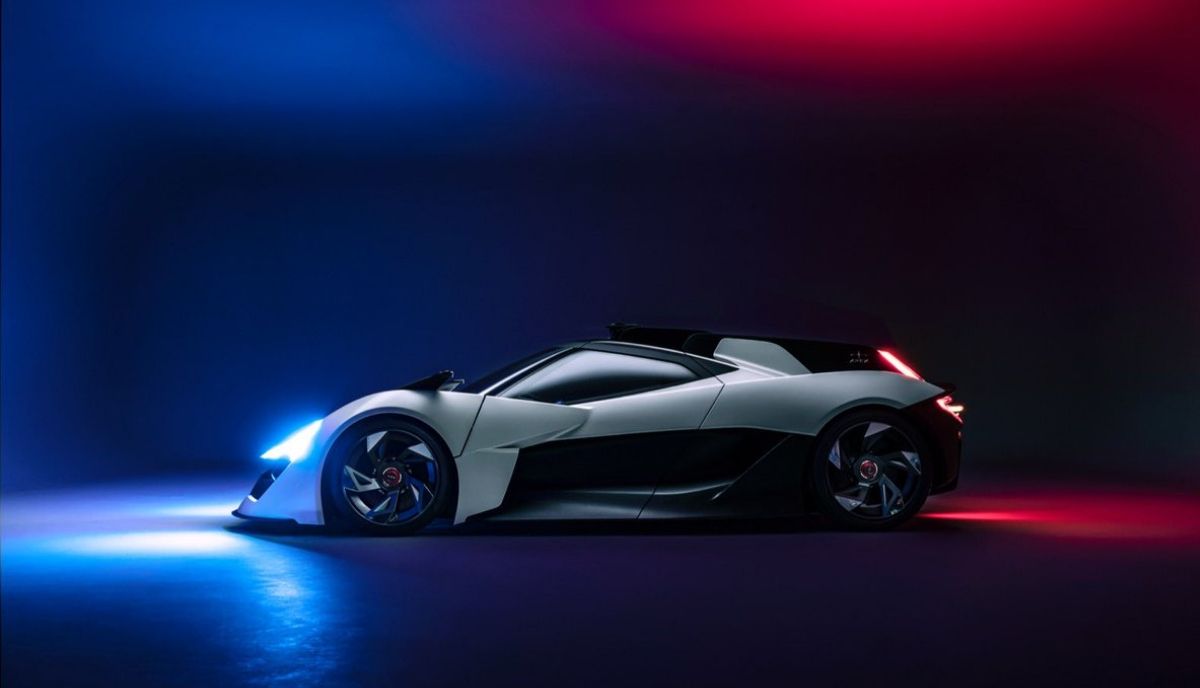 Battery specification
The 90kWh battery in Apex AP-0 enables the motors to produce a total output of 650bhp. Also, the electric car has a range of 320 miles (545km), which is almost the same as Tesla Model 3.
However, this range is as per WLTP(world harmonized light-duty vehicles test procedure) cycle. These figures will vary if we convert it into an EPA range and will have a lower range.
As it became normal nowadays, the car supports fast charging. The battery charges 0 to 80% in 15 minutes only.
Performance(Acceleration and Top Speed)
Apex AP-0 is a Rear Wheel Drive (RWD) electric supercar. This beast can sprint from 0 to 62mph in just 2.3 seconds, as quick as a blink of an eye.
It's not limited to only a drag race car; this car can perform well in long races, too, as it has a top speed of 190mph (306kmph).
Design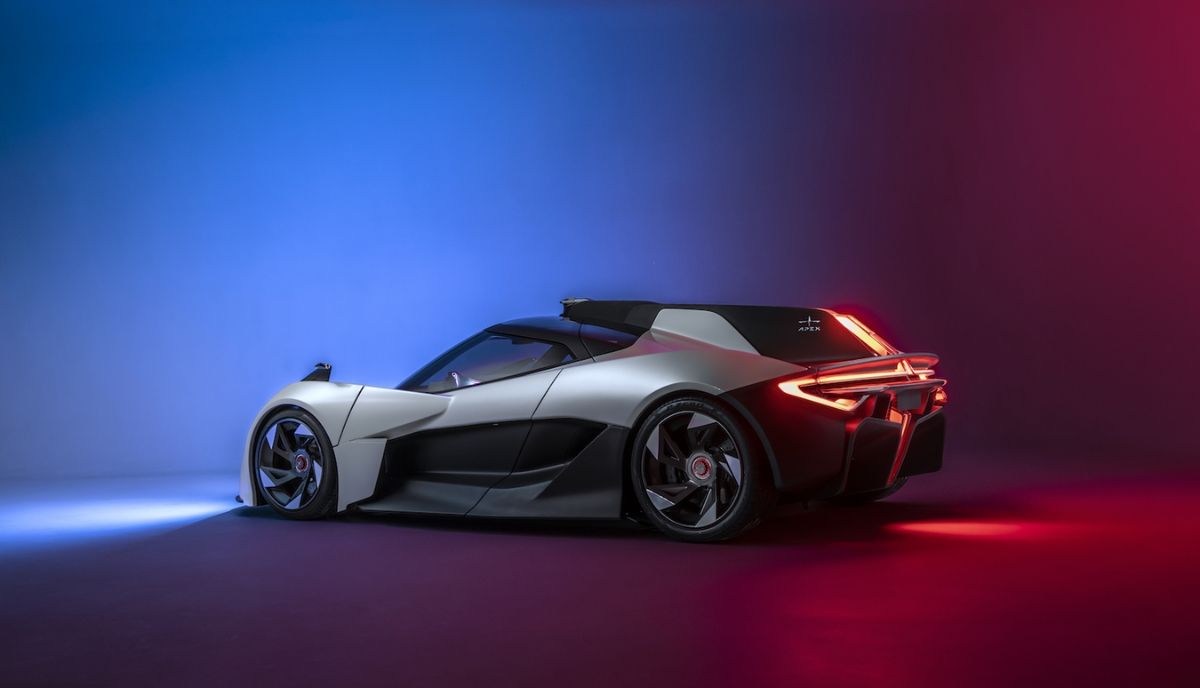 One of the unique things about this car is that it is based in Hong Kong. Therefore its makers have decided to give it an eastern touch. The aggressive front design of the car is inspired by the dragon.
Apart from this, the electric hypercar got a Formula one style steering and pushrod-rod suspension system.
If we talk about tires, then it has 19″ tires at the front and a performance-oriented bigger 20″ tires at the rear. Besides, it features carbon-fiber wheels and carbon-ceramic discs.
Next-Gen Safety Features
Adding to its high-end specification, Apex AP-0 has level 3 autonomous driving ability. Right now, Tesla is among the top electric vehicle manufacturers that offer autonomous driving features. With level 3 autonomous driving feature in Apex electric car, it can rival Tesla's electric vehicles. However, considering overall figures, Tesla is still ahead of Apex in-game.
Apart from this, the supercar incorporates features like cruise control and lane-keep assist among basic safety features.
The first looks of Apex AP-0 are quite impressive. And the list of exquisite features goes on for this latest electric supercar in the market. However, we will have to wait until 2022 to review the on-road performance of this car.