The Xpeng G3 520, a Chinese Tesla Model Y killer, recently underwent an efficiency test and aced it with flying colors. In the electric range test, the Xpeng G3, an electric crossover SUV, proved to be very efficient. Bjorn Nyland, an EV enthusiast, conducted the test in Norway.
In his video, Bjorn said that rules regarding the COVID-19 lockdown are comparatively less strict in Norway than in other countries.
Bjorn has permission to drive his car within the country. So, he decided to take a short trip of only 132 km with the Xpeng G3 electric SUV. However, he maintained social distancing throughout the efficiency test.
Bjorn is an expert when it comes to testing EVs. In the past, he has conducted long-range tests of various electric vehicles. In one of his videos, Bjorn has done a hypermile test of an MG ZS EV electric SUV.
The Xpeng G3 Is As Efficient As Tesla Model Y
Xpeng G3 520 has a 66.5 kWh battery pack that claims an NEDC certified range of 520 km on the official website. Before starting the test, Bjorn mentioned that temperature in Norway is around 16-17 degrees celsius. He planned to drive at a constant speed of 90 km/h throughout the journey.
During the video, we saw that the interior, especially the instrument cluster, is very similar to Tesla. Many people have even pointed out that Xpeng had copied it from Tesla.
The car uses the Xpilot 2.5 self-driving system, which isn't as good as the Tesla Autopilot. However, it is better than many other vehicles that come in this price range. Moreover, it performs functions like automatic lane change.
One of the most interesting features of the Xpeng G3 is the artificial exhaust sound. There are four different exhaust sound notes that give you the feel of a real gasoline sports car.
Energy Consumption And Battery Efficiency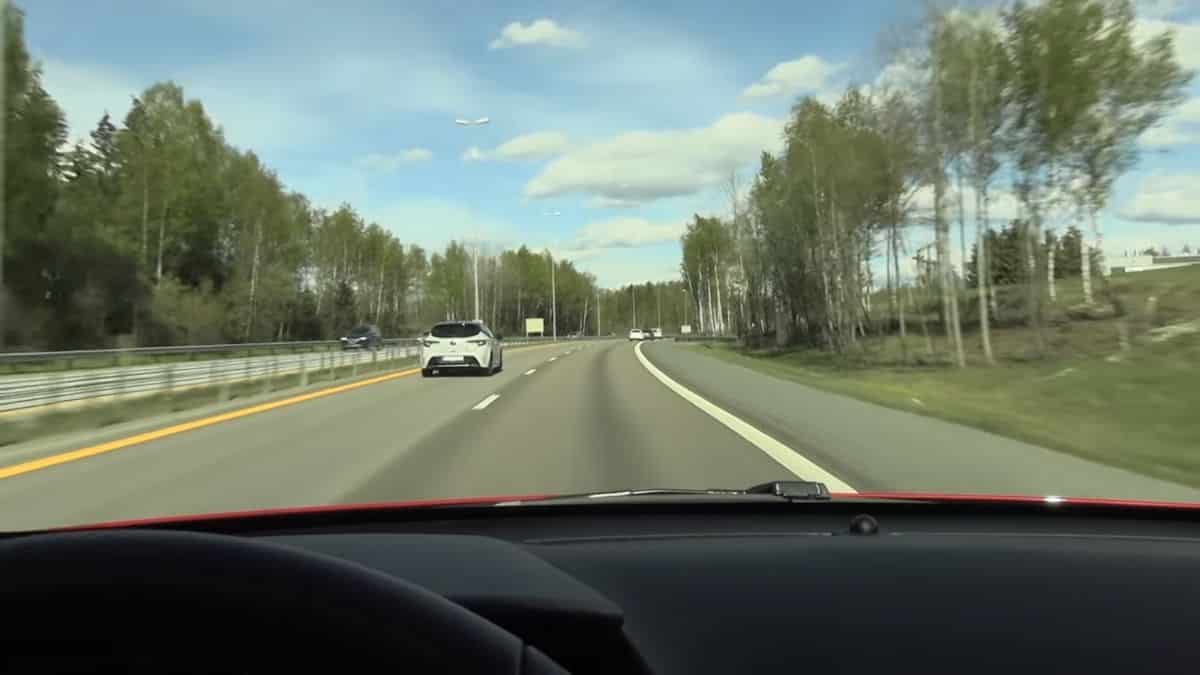 After traveling more than 130 km at a speed of 95 km/h, the battery drained at a rate of 152 Wh/km, leaving almost 69% of battery capacity at the end.
Meaning, around 20.2 kWh of the total battery capacity was used to travel 130 km. The total range at this rate would be around 420 km (261 miles). Furthermore, the range can extend to about 440 km (273) in summers.
Bjorn also calculated the total range if he travels at a speed of 120 km/h. At 120 km/he, the consumption rate would be roughly around 200 Wh/km, which will deliver a range of around 333 km or 207 miles.
Conclusion
There is no comparison, at least in terms of performance, between Tesla Model Y and the Xpeng G3. However, we call it a budget Model Y killer because of the difference in price. The Xpeng G3 costs $22,500, which is almost half of the price of the Tesla Model Y.
Bjorn also compared the Xpeng G3 with the MG ZS EV, another electric SUV under $30,000 price range. He said that if Tesla didn't exist, then he'd go for the Xpeng G3 over the MG ZS EV.
What are your thoughts on the Xpeng G3 and its performance?