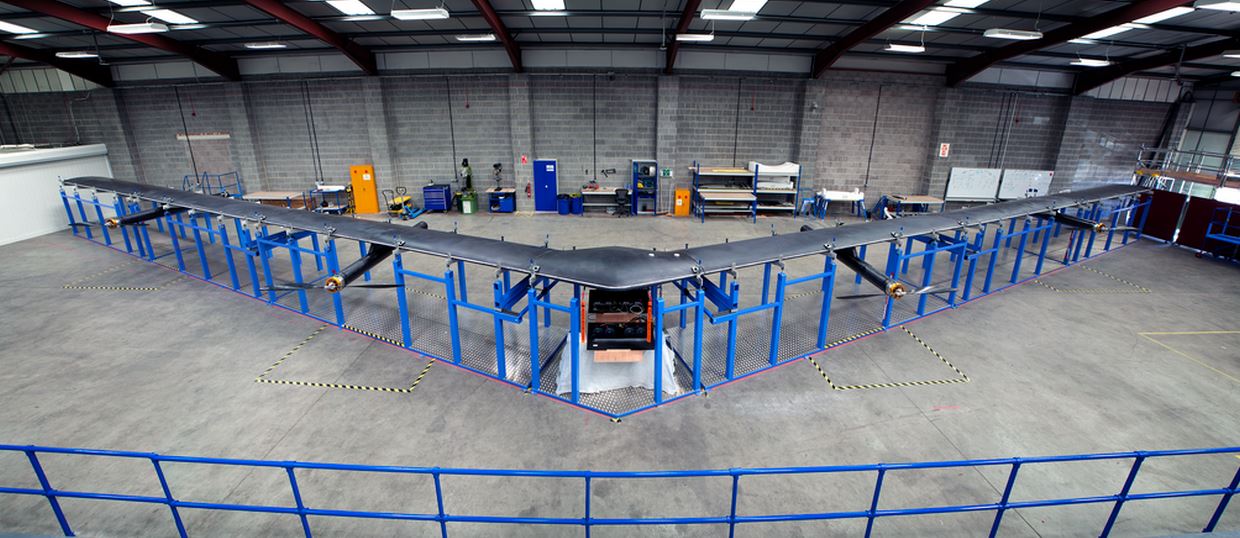 Short Bytes : With Facebook Internet Drones, the company is one step closer to provide Internet For All. The engineering wing at Facebook has developed Aquila Drones that would beam down the Internet through lasers at more than 10 GB per second.
F
acebook has revealed its plans to provide
Internet connectivity to 4 billion people
who don't have the full access to the service yet, in its one of its most ambitious projects to date. Notably, the US President Mr. Barack Obama recently said, "
The Internet is not a luxury it is a necessity
."
The Internet.org mission by Facebook along with its partner companies plans to do exactly the same. To accomplish the Internet.org mission, the Connectivity Labs have created Facebook Internet Drones calledAquila Drones.
Facebook Internet drones are the high-altitude solar-powered drones that beam down the Internet via lasers and deliver the data at the rate of 10s of GB per second. The previous technology by NASA was able to transmit only 1 GB data per second using laser technology. The team behind the Aquila drones hails it to better than all the previous state-of-the-art contraptions.
The project Internet.org, ever since its advent was clouded by the controversies regarding Net Neutrality, to which Facebook denied its possibilities. Jay Parikh, VP of Global Engineering and Infrastructure says:
Our intention is not to build networks and then operate them ourselves, but rather to quickly advance the state of these technologies
The concept of beaming down the Internet through drones is expected to be more feasible and pervasive than the conventional cable and cell tower system. This would allow the people living in the remote locations to avail Internat facilities at much cheaper cost.
Also read: Google Partnering With White House To Give Low-Cost Internet To Poor People
The Facebook Internet Drones can stay afloat over a remote region for 90 days and beam down the Internet connectivity from the stratospheric region of 60,000 to 90,000 feet. The signal from the drones will be received by the small towers and then broadcasted to be used by the users as Wi-Fi or LTE network.
The mechanism adopted by Facebook Internet drones is quite similar to Project Google Loon that beams the Internet from the stratosphere through balloons. Though, the Aquila drones are yet to become functional, the Project Google Loon is already being implemented by the Sri Lankan Government.
Buying land, maintaining the towers and wiring the town has been conventional, yet not cost effective. Also, the connectivity through towers could not be set up in hilly terrains or for the places with meager populations.
Such initiatives by Facebook and Google are welcomed by the public and with time and advancement in science the Internet beaming aircrafts will become a cheap technology too.
Did you like Facebook internet drones? Tell us in comments below.
For more updates and interesting stories, subscribe to fossBytes newsletter. [newsletter_signup_form id=1]